Philosophy
Experience matters...ours and yours.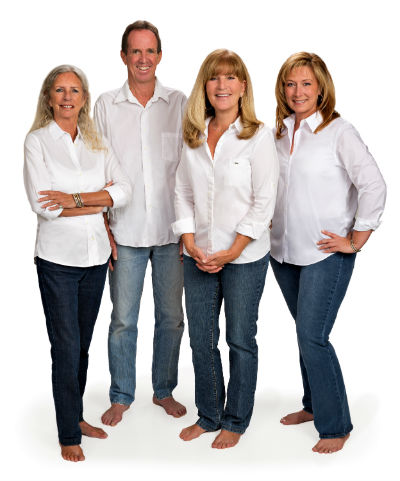 With the utmost professionalism, resourcefulness and dedication Karen Bell and The Bell Team provide an exceptional real estate experience that ensures that their clients receive outstanding personal service and professional representation. As the Founder of The Bell Team; Karen together with her team members are committed to providing the highest level of real estate services in a professional, competent, and ethical manner. Recognized as the "Best of the Islands" Real Estate Team for 2021, 2018, 2017, 2016, 2015, 2013 and 2009, The Bell Team is truly dedicated to providing their clients with outstanding guidance and representation in their efforts to accomplish and make their real estate dreams come true!
The Bell Team is extremely diligent in every interaction with their clients. The Bell Team Listens, They Get It, and They Make It Happen! Their clients trust in their integrity and insight, and value their timely guidance and expertise in addressing all aspects of the transaction with professional competence. In indulging their clients with first class service and being highly conscientious of their clients' personal requirements they truly strive to make a positive difference in the lives of everyone they serve. Their well synchronized, collaborative and thoughtful team approach allows them to consistently offer the highest level of expertise and exceptional personal service while achieving impressive results that are beyond their clients' expectations.
The Bell Team's clients enjoy their genuine passion and deep commitment, and find that their warm and heartfelt care is very present in everything they do on their behalf. Their trusted expertise and skillfulness extends to every aspect of their service throughout the transaction. The team is very thorough in providing constant communication about each important detail of the transaction and is always extremely attentive, accessible and responds promptly to their clients. The Bell Team are dedicated professionals who are committed to providing their clients with a truly extraordinary real estate experience.