2022 Luxury Real Estate Trends
Posted by Holly Peeples on Monday, March 7, 2022 at 9:30 AM
By Holly Peeples / March 7, 2022
Comment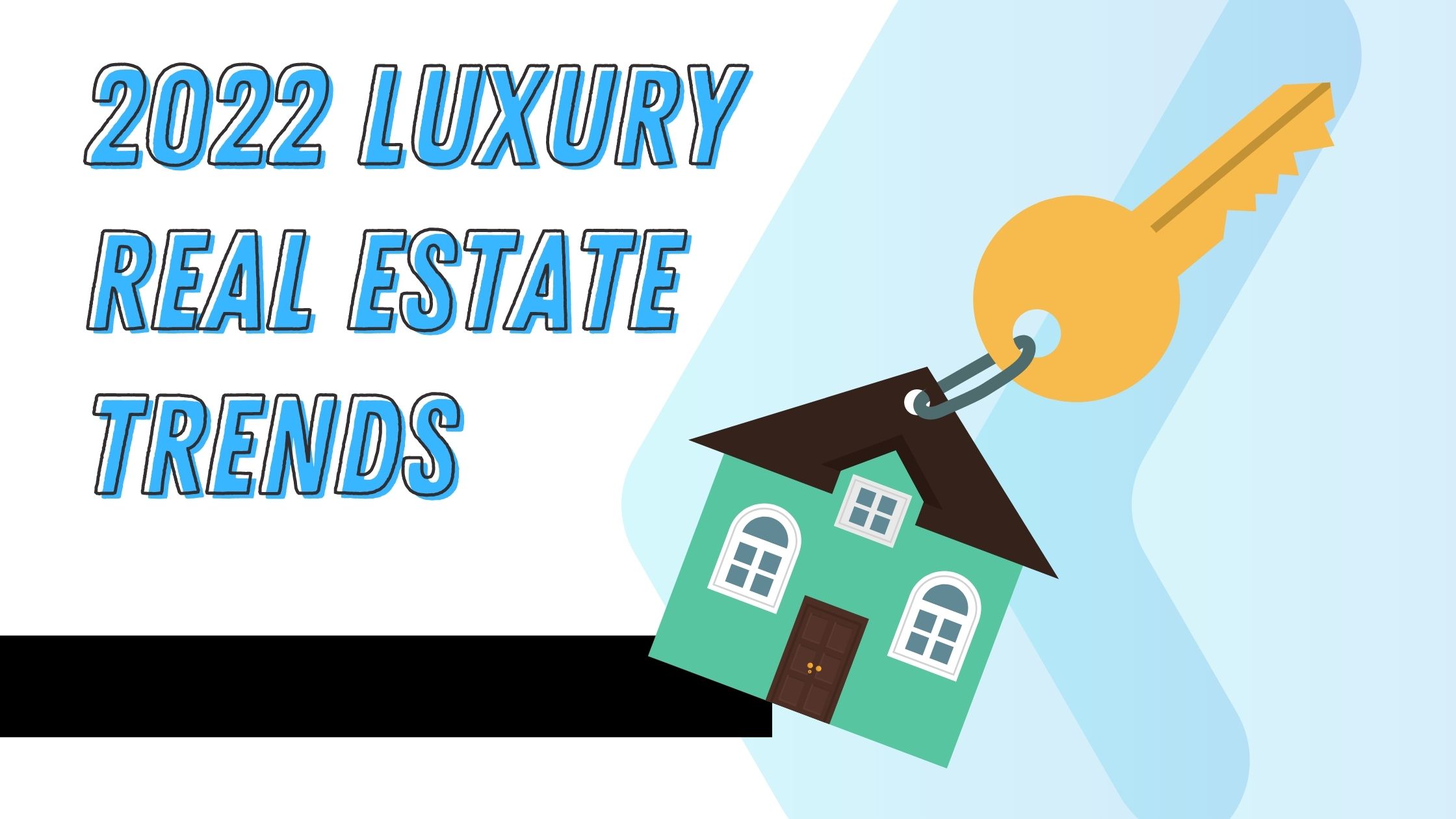 Luxury homes continue to sell at a rapid pace and be in high demand. Reports have shown that homes priced from $1 million-$5 million had the highest sales growth of 69.2% in single-family properties, and 65.3% for attached or multiunit properties within the first 10 months of last year. This is much higher than pre-pandemic numbers.
Exactly what luxury features a home buyer expects to see all depends on the personal interests of the individual buyer, but there are some features that a large number of buyers have come to expect in luxury properties. Luxury home buyers are willing to wait until they find just the right luxury property that has all of the attributes they are looking for.
Here are some luxury home trends that are expected to appeal to most luxury buyers in 2022
Privacy
Those who are purchasing the highest of luxury homes come with high profiles in public. When buyers are at home, they want to feel safe and secure from the overly busy world around them. They want the ability to enjoy the peace and quiet far away from the hustle and from wandering eyes. Luxury properties that offer a heightened sense of privacy are on the top of many lists.
More and more luxury properties with plenty of land around them and lush vegetation on seemingly sprawling grounds and within gated communities are selling faster as compared to those with less privacy.
Breathtaking views
Location, location, location has long been a real estate cliché and it is for a good reason. Real estate across all sectors is most desirable for its location. Luxury homes in the best locations with unobstructed views creating pieces of art to view through the window are highly sought after right now.
Another way to highlight an awesome inspiring view is with an inverted floor plan. This means that the main living areas are on higher floors instead of having second-level bedrooms. Homes with inverted floorplans are currently commanding higher listing prices.
Two kitchens
Many luxury home buyers are searching for homes with more than one luxury kitchen. Many buyers in this market are searching for homes that have a kitchen geared for daily meal preparation and one that is centered around entertaining friends and family.
In some areas, buyers are hoping to find one large kitchen indoors and another one outside. These are not your everyday barbecue set up with counter space. They are looking for impressive outdoor entertaining areas that feature items like an outdoor pizza oven, full-service bar areas, and smokers.
Room to grow
Many luxury buyers are searching for properties that either have a large amount of land to expand a home, or the ability to purchase the adjoining unit and knock down a wall to create a larger custom space.
White box listings
Something that is fairly new but becoming increasingly popular with luxury buyers is a home that is completely empty and stripped down bare to the walls to create a blank canvas that allows the new owner to do completely as they please with the space.
When it comes to luxury homes staging is almost a thing of the past. Many buyers are hoping to see an almost bare-bones property to help them envision how they will personally re-create the space to fit them perfectly.
For more information on purchasing a home in one of the most amazing locations in Florida please contact us anytime. We are happy to help you with all of your Sanibel Island real estate needs.