5 Things to Look for in a Luxury Vacation Home
Posted by Holly Peeples on Tuesday, January 25, 2022 at 10:42 AM
By Holly Peeples / January 25, 2022
Comment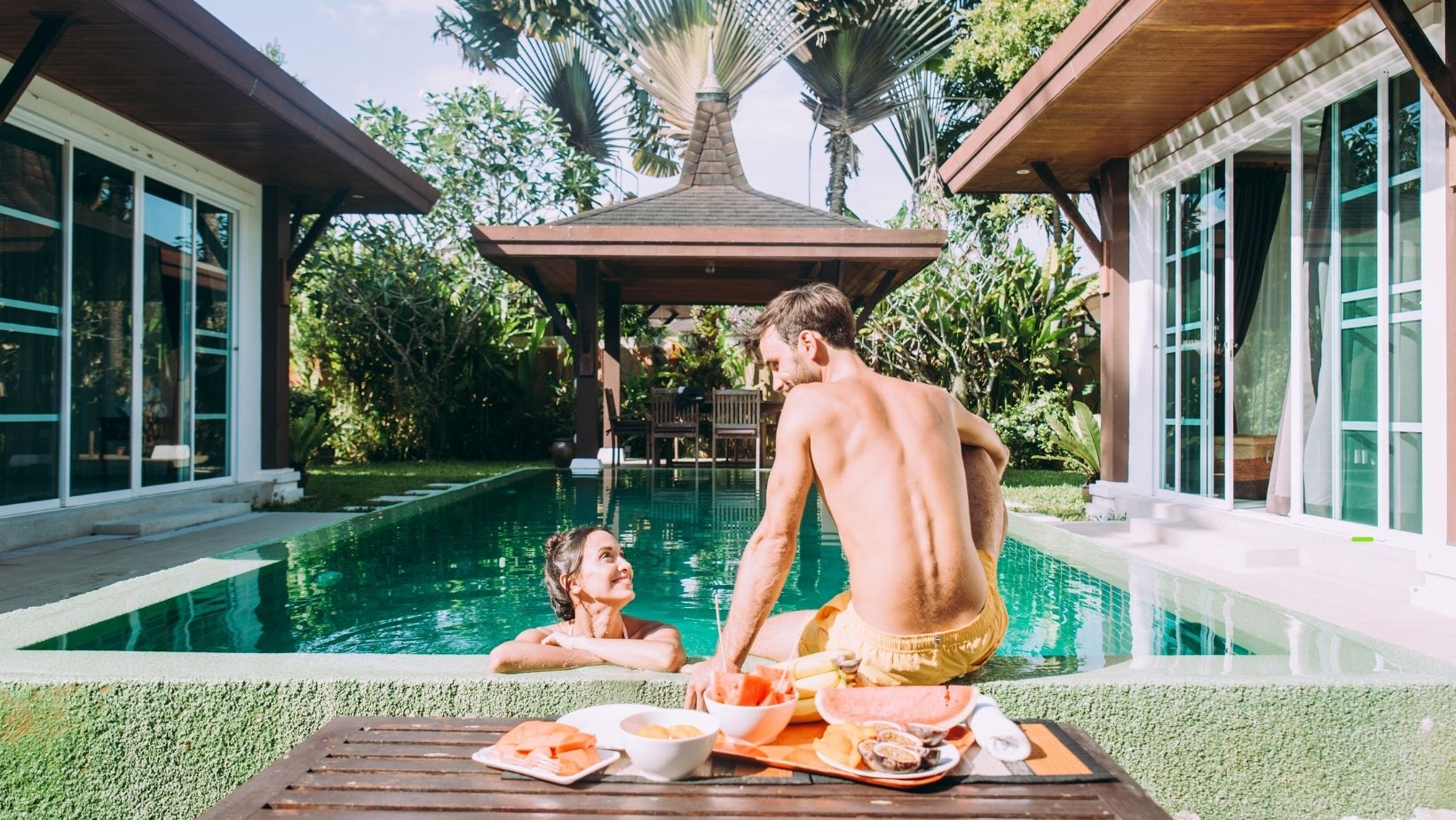 There are several things to consider when shopping around for a second or vacation home, especially in the luxury vacation market. Everything from the overall design aesthetic to the location and more.
These are the top aspects to consider throughout your luxury vacation home search to help you find one that you will be happy to return to for many vacations to come.
Top of the line amenities
Think about the items that you wish you could utilize while you were on previous vacations or maybe renting out a vacation home on a prior vacation. Were you hoping to have amazing outdoor living spaces? Maybe you hoped to have a chef-style kitchen to prepare amazing meals that were healthy and full of your favorite ingredients. Maybe you really loved that sweeping expansive balcony that allowed you to see and take in all of the beauty of your favorite vacation spot.
If you plan to rent a vacation home while you are not utilizing it think about what another vacationing family would be looking for as far as amenities when vacationing in this area. A home that is close to the best restaurants or nearest the most popular beaches?
Related: Vacation Home Sales Jumped 70% Last Year!
Would you prefer a turnkey property or one that you can turn into your perfect palace?
When searching for a luxury property most people are looking for something that they can move right into and enjoy right away with no updates or repairs needed. But it could be a great idea to find a luxury property that could use a little work and make it truly your own.
If you are fairly particular in what you are looking for in a luxury vacation home then it could be a very smart choice to go with a home at a lower price tag that could use some updating. A home you could turn into exactly what you want for the perfect and most comfortable vacation since you will be returning here often.
Maintaining the property
Since this will not be your primary residence where you are spending the majority of your time you will need to get more creative with hiring reputable and trustworthy people to clean and maintain your luxury vacation property.
You want to make sure that the company you hired to oversee your property is one that will do the best job and carry out tasks exactly as you expect them to be carried out without supervision.
Nobody wants to take a last-minute trip to their vacation home to find that the company they hired to take care of the home has been resting on their laurels, instead of properly making sure your vacation house is always in peak condition and ready to receive you or other guests.
Two points to consider for renting out a luxury vacation rental
Is it photogenic?
One of the main draws to a vacation home beyond its destination is its ability to photograph well and draw people to it through photos. If you plan to rent out your vacation home the first contact potential renters will have with your luxury vacation rental is through photographs online.
You want to make sure that the home photographs well and looks like a place that attracts the type of renter demographic you are hoping for.
Potential for market growth
The real estate market for vacation rentals is in high demand right now, especially in the luxury vacation market. Even in a highly desirable area full of luxury properties you want to ensure that the precise location of the luxury rental you purchase has a good record for being a profitable rental.
In some luxury vacation destinations where there are many high-end properties, there are actually some areas that are better suited for rentals than others. Some areas are not rental friendly to help allow for better privacy of vacation homeowners. You want to ensure the specific market details for the property and its location are poised for potential market growth.
For more information on purchasing a home on Sanibel or Captiva Island please contact us anytime.