6 Tips for Selling Your Luxury Sanibel Home
Posted by Holly Peeples on Thursday, September 30, 2021 at 9:52 AM
By Holly Peeples / September 30, 2021
Comment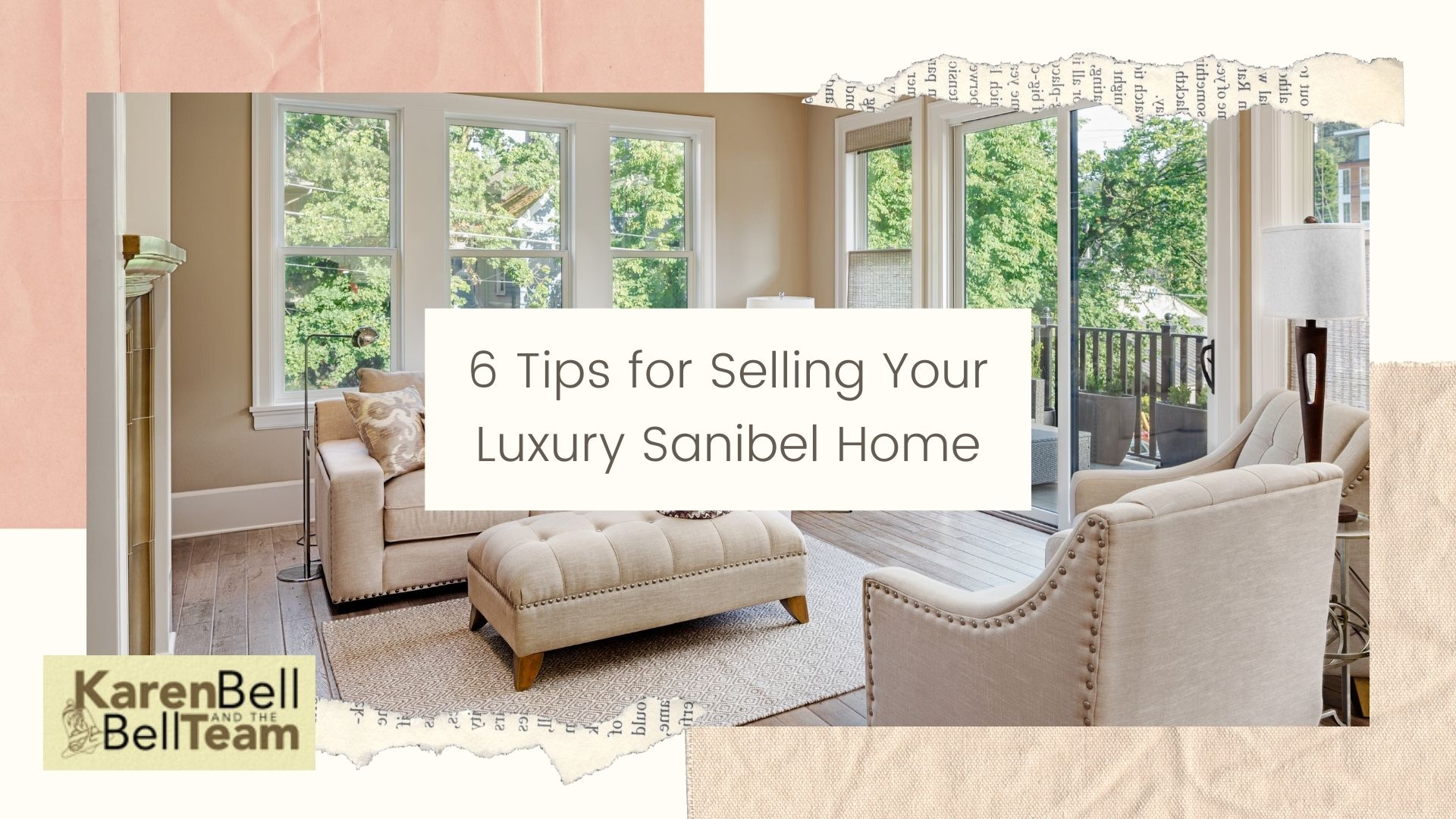 You know you have a luxury home. There's no need to define it when you know whether or not you're living in a luxurious home. It's set apart from similar properties, you have those luxury features that everyone wants, and of course, the price point is skewed out of the normal average price for homes in your area. You clearly have a luxury home so how do you market and sell that home? Are there any differences to selling a luxury property? How does the process different from a traditional home?
If you are planning on selling your luxury home, here are six easy tips to get you started.
#1. Pricing it correctly from the beginning.
Let's just jump right in; pricing is really the number one thing to consider when listing and selling your luxury home. Pricing a home correctly from the beginning is extremely important regardless of the price point at which you are starting.
A common real estate pricing mistake is made in hiring the agent who suggests the highest price is always the best, which can be a huge mistake. To ensure the right price from the beginning, your agent will need a comparative market analysis. This is imperative in finding the best competitive or aggressive pricing strategy. This is nothing that can be devised in five minutes. Hours of research and massaging the data is important to find the right price point.
Oftentimes, luxury homes may not be similar to others in the area and it's even rarer to find a luxury home identical to another so pricing it correctly from the beginning, monitoring the market, weighing the differences, and plus or minus thing the features are all important steps to pricing the home correctly.
#2. Effective marketing is crucial.
Marketing to luxury buyers is quite different than the traditional route. It's important to choose a real estate agent who is proficient in selling a luxury home. At The Bell Team, we not only use the Internet but all of our connections within the luxury real estate market to find the perfect buyer for your home. All avenues must be utilized when marketing a luxury property. From the local MLS to online marketing, content marketing, SEO, in person, in print, and in social media all factor into marketing to the perfect buyer. 95% of home buyers typically have some sort of social media account and keeping the luxury home off social media could be doing the client a huge disservice.
More: Top 3 Qualities in a Luxury Real Estate Agent
#3. Quality photos, videos, and virtual tours.
A picture is definitely worth a thousand words when it comes to marketing a luxury property. Taking simple photos from your smartphone or digital camera just won't cut it these days. A luxury home must be presented in the best possible light, not only actual, literal lights but within high-end, classic photos. Luxury real estate agents will provide a professional photographer to take photos of the home using excellent and high-end equipment. Each home is unique so choosing whether drone photography is ideal, videos, or virtual tours, is specific to the property.
#4. Timing the markets.
Timing plays a huge role when selling a luxury home as well as a traditional home as well. Regardless of the season, there are different times in the week and even times during the day to publish a listing. We must time those publishing's perfect to get the right eyes on the home and get the right offer on the table.
#5. Location and lifestyle is important.
With luxury properties, you are selling a lifestyle, not just the house. It's a luxury lifestyle the buyers are looking for and want to emulate. Luxury homes are often defined because of their location and lifestyle. It's important to feature these items such as clubhouse access, gated entrance, additional on-site features such as a swimming pool or large property. Prospective buyers want to know who else is living in the general vicinity of the home to ensure security and peace of mind.
#6. Staging is key.
Staging, as with any type of home purchase, can definitely make or break a sale and in the luxury market, this is definitely true. Staging a home means that the most important amenities are being showcased. It's that lifestyle that you are pretraining that will attract buyers. Beautiful outdoor kitchen? Luxurious bathroom? High-end expansive kitchen? All of these will need to be staged properly, especially for the initial photos.
More: How to add summer decor to your home
While it may be difficult to keep a home staged at all times, that initial staging will set the precedence for potential buyers. If you're planning on selling your luxury poor on this year, give us a call. Would love to offer tips and suggestions on how we market your home and presented to potential buyers. Contact us below for more details on presenting and selling your luxury Sanibel or Captiva home.