A Guide to Buying Your First Luxury Beach Home on Sanibel Island
Posted by Holly Peeples on Thursday, July 14, 2022 at 10:15 AM
By Holly Peeples / July 14, 2022
Comment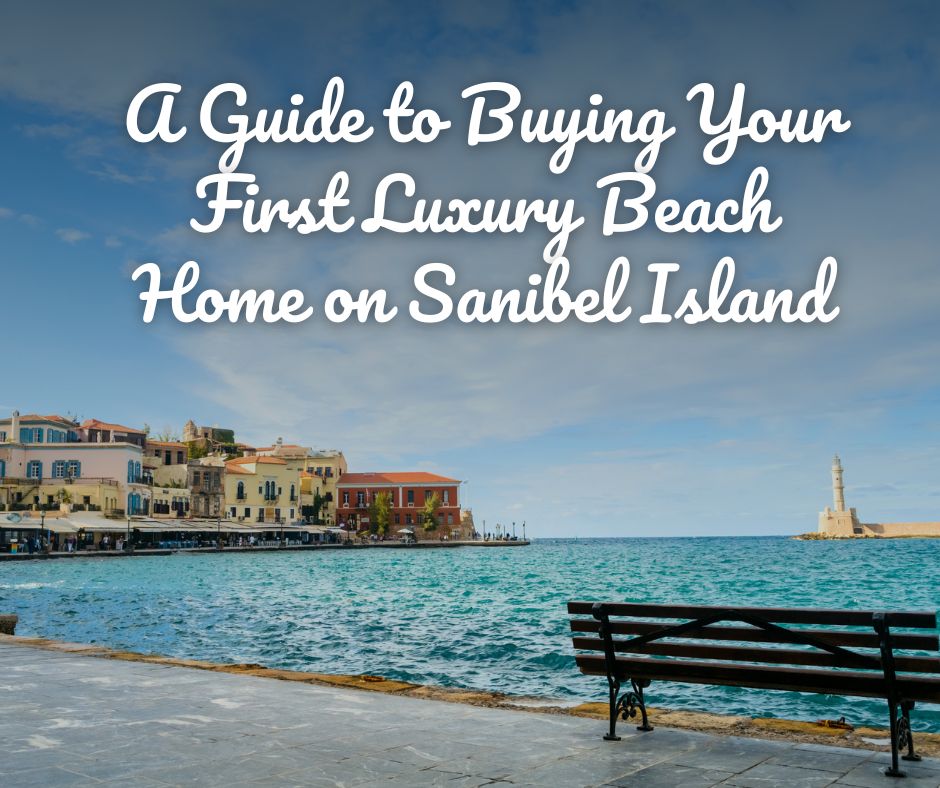 Everyone dreams about purchasing a luxury beach home. And to some making that dream into reality may seem as straightforward as tucking away the needed amount for a down payment and then simply shopping for and purchasing a property that looks good.
But simply buying a luxury beach home that looks nice will not mean that you have found one that will work perfectly for your beach home dreams. Everyone has a different idea of what a dream luxury beach home holds. Nobody wants to invest a large sum of money in a dream home only to have it actually turn out to be a nightmare. You want your home to fit as closely into your dreams as possible.
Here is a Guide to Buying Your First Luxury Beach Home on Sanibel Island
Think About the Location
If you are considering a home on Sanibel Island, you are probably already thinking that you have decided upon a location. Sanibel Island is a relatively small area, but there are several smaller pockets of the island that have a very different atmosphere. Are you hoping for a quiet and tranquil location or do you want something in the center of the most activity?
Do you plan to hold the home as a primary residence and want to live in an area full of year-round locals? Or do you want to find a property that is more vacation focused? Do you hope to rent out the home when you are not using it? Some locations might bring in a higher rental price or be easier to fill at the time of year when you hope to rent.
Do You Want to Buy Right on The Beach or Near the Beach?
When purchasing a luxury beach home, most people think they want a home right on the water. But when thinking about the finer details some home buyers decide that an off-beach property is more their style. Each type of home comes with its own advantages and setbacks and each will differ depending upon the specific beach location the home is near on Sanibel Island.
Related: Summer is a Good Time for a Vacation Home Purchase
Home Construction
When it comes to home construction, beach homes are different. There are important construction aspects to consider when purchasing a beach home in the islands of southwest Florida. For example, in some locations, there is the possibility of facing hurricane-force winds. In these locations, you want to make sure the home has proper windows to stand up to the impact of high-speed winds.
It is also important to know that the home has been properly constructed to withstand other possible weather hazards like flooding and higher salt content in the air. You want to make sure the home will not be costly to repair or that you are not overpaying for a home that will need to have these upgrades made.
The Culture of the Neighborhood
It is important to know the atmosphere of the neighborhood that the home is in. Or to decide upon what type of neighborhood you are looking for. Some homeowners want an area where they can get to know neighbors and build community while others want their beach home to blend into the scenery and go unnoticed by the world around them. Working with a local expert real estate agent will help you to find a home in a neighborhood, or not, that perfectly fits your level of involvement in the world around you.
Budgeting and Price
Coming to a price point of what you can comfortably pay for your first luxury beach home is more than the listing price cost. You want to make sure you account for homeowners association fees, maintenance, the higher cost of homeowners insurance, the added cost of flood insurance, and more.
When searching for a beach home the best thing you can do is hire the best local real estate, agent. They can help to give you some insight on purchasing beach properties in general and all the finer details of how they are different from traditional inland properties as well as how each location and neighborhood are different around Sanibel Island.
For the most detailed insight on available beach homes on Sanibel and Captiva Islands contact us at any time. We are here to help your first Sanibel beach home purchase go as smoothly as possible.