A Guide to Restoring Water Service at Your Sanibel Home
Posted by Holly Peeples on Monday, January 30, 2023 at 4:08:07 PM
By Holly Peeples / January 30, 2023
Comment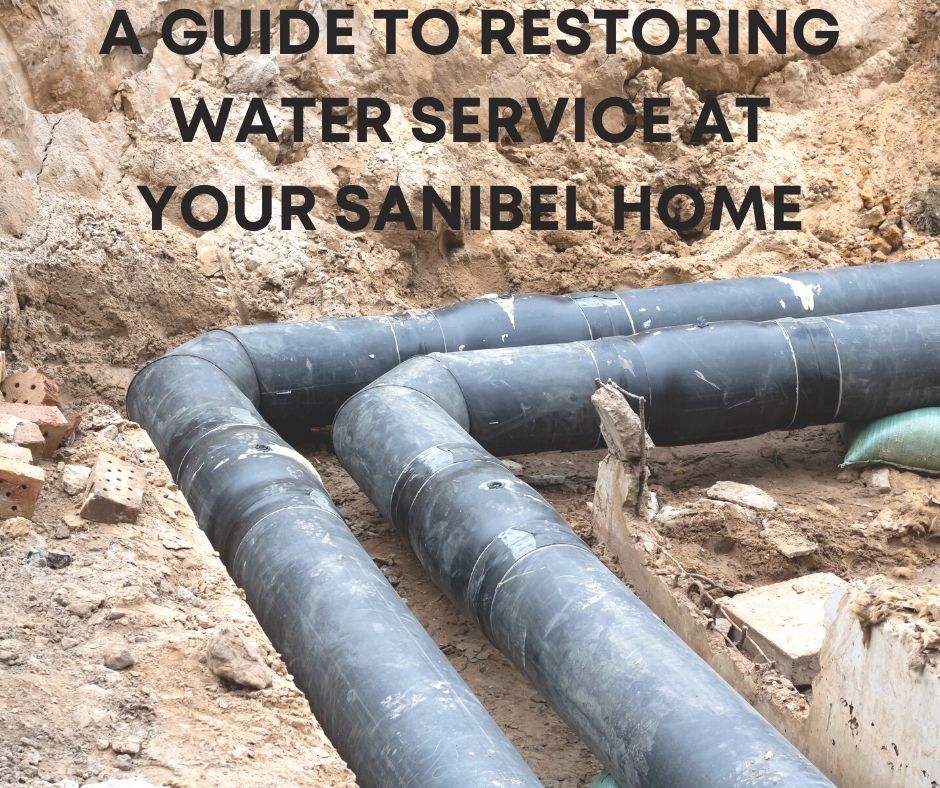 Though hurricane Ian took place several months ago there are still many Sanibel island property owners that are just now returning to their properties or have yet to return to their property on the island. This means that many Sanibel Island homeowners are just beginning the restoration process for their homes after the hurricane. As such some homeowners may still be looking for direction on getting their home up and running.
If you are needing some help to restore water service to your Sanibel home here is a guide with information from the Island Water Association Inc. of Sanibel and Captiva Island.
It is good to note that in order to request that water services be restored to your Sanibel or Captiva Island property you need to have the proper assurance that the home is ready to take on water again. You will want to be confident that the property's plumbing is in good working condition before getting your water service restored.
The best way to make sure that your home is ready for running water again is to have a trusted restoration contractor look over the property to make sure that everything is ready for running water. They may direct you to an experienced plumber or they may subcontract out to a plumber on their own. It is always good to make sure that you know and can trust the contractor that is on your property. You can check out some helpful advice about restoration contractors in our blog posts.
You want to be confident beyond a shadow of a doubt that your plumbing is capable of handling running water to prevent further damage to your home. This may be damage that your insurance will not be willing to cover. You especially want to have someone check out the backflow prevention device as it is required that this is proven to be working or you will not be eligible to restore your running water.
All meter boxes must be cleared so that the water company crews have access to the needed tasks they must conduct to be able to restore water to a property. If the meter box is not clear then water service will not be re-established.
The water company also makes a note on its website that they are working with a limited amount of staff and are trying very hard to restore water to properties as quickly as possible. To request the restoration of water service to your Sanibel Island property you can fill out the form on the water company website.
For more information about Sanibel and Captiva Island real estate please contact us anytime.