Applying for Federal Assistance After Hurricane Ian
Posted by Holly Peeples on Tuesday, October 11, 2022 at 2:27 PM
By Holly Peeples / October 11, 2022
Comment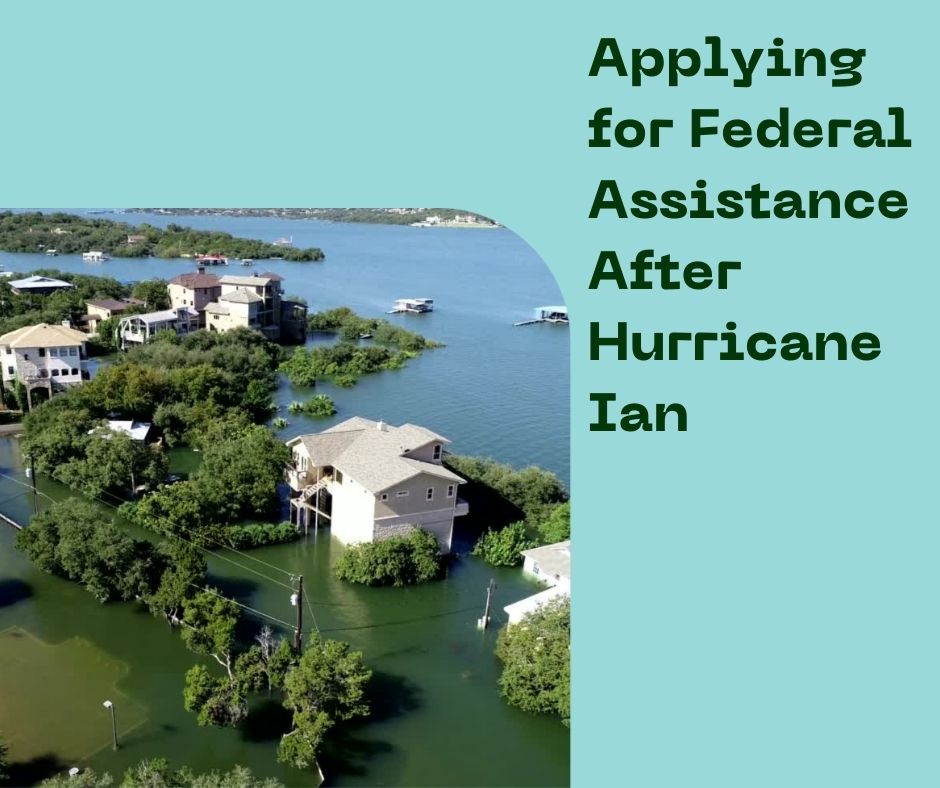 Shortly after Hurricane Ian came crashing into Sanibel, Captiva, and Fort Myers government officials stepped up to announce how people may receive help in their recovery efforts from the storm
President Biden just hours after Hurricane Ian hit Florida declared much of the state a major disaster area. This official presidential declaration enables anyone who has been affected by Hurricane Ian to apply for financial assistance from the federal government. This assistance can be applied for online, over the phone, or in person at a federal processing center.
The recent emergency declaration gives authority to the Federal Emergency Management Agency to help Floridians pay for temporary housing and any needed home repairs. They are also able to offer low-interest loans to cover any uninsured property losses as well as fund other federal programs that will assist both individuals and business owners in their recovery from one of the largest storms to hit Florida in some time.
Current programs are offering to assist homeowners that qualify with up to $37,900 for home repairs and another $37,900 for lost property including everything from cars to wedding rings according to a statement made by the president on Thursday, September 29 at the FEMA headquarters in Washington DC.
In addition to individual help, the emergency declaration will also provide 100% federal funding for the cleanup of debris and emergency and life-saving measures for 60 days in areas that have been ravaged by the hurricane. There are 19 counties that have been declared major disaster areas they include Charlotte, Collier, DeSoto, Flagler, Hardee, Highlands, Hillsborough, Lake, Manatee, Orange, Osceola, Pinellas, Polk, Putnam, Sarasota, Seminole, Saint Johns, Valusia, and of course here in Lee County.
How an individual can apply for FEMA assistance
Gather personal documents
Before starting the application process with the official government forms it is good for each individual seeking assistance to assemble important documents so that FEMA can help gather information. You will want to make sure you have your Social Security number, your insurance information this can include homeowners/flood/automobile/mobile home insurance information, damage information of your property, personal financial information, your address, and an address of where you can be reached, and direct deposit information.
Who to contact
Anyone seeking assistance can do so through an online form at disasterassistance.gov they can also call the toll-free number of 1-800-621-3362. There should also be several federal processing centers set up around Florida to help people apply and fill out forms in person. You can get information about the nearest center by calling the number.
Helpful tips
If you need assistance filling out required paperwork there is a special website page just for help and frequently asked questions at disasterassistance.gov. It is also good to have something handy to keep notes so you can track all communications with FEMA as well as write down any passwords and application registration numbers should they be asked for again or somehow lost due to the volume of people applying for assistance.
The islands of Sanibel and Captiva have strong and warm communities of people already banding together to help each other come out on the other side of the storm much stronger than they went in. We are proud to be from a community that cares about one another.