Beaches are Open on Sanibel Island!
Posted by Holly Peeples on Tuesday, February 7, 2023 at 2:46:14 PM
By Holly Peeples / February 7, 2023
Comment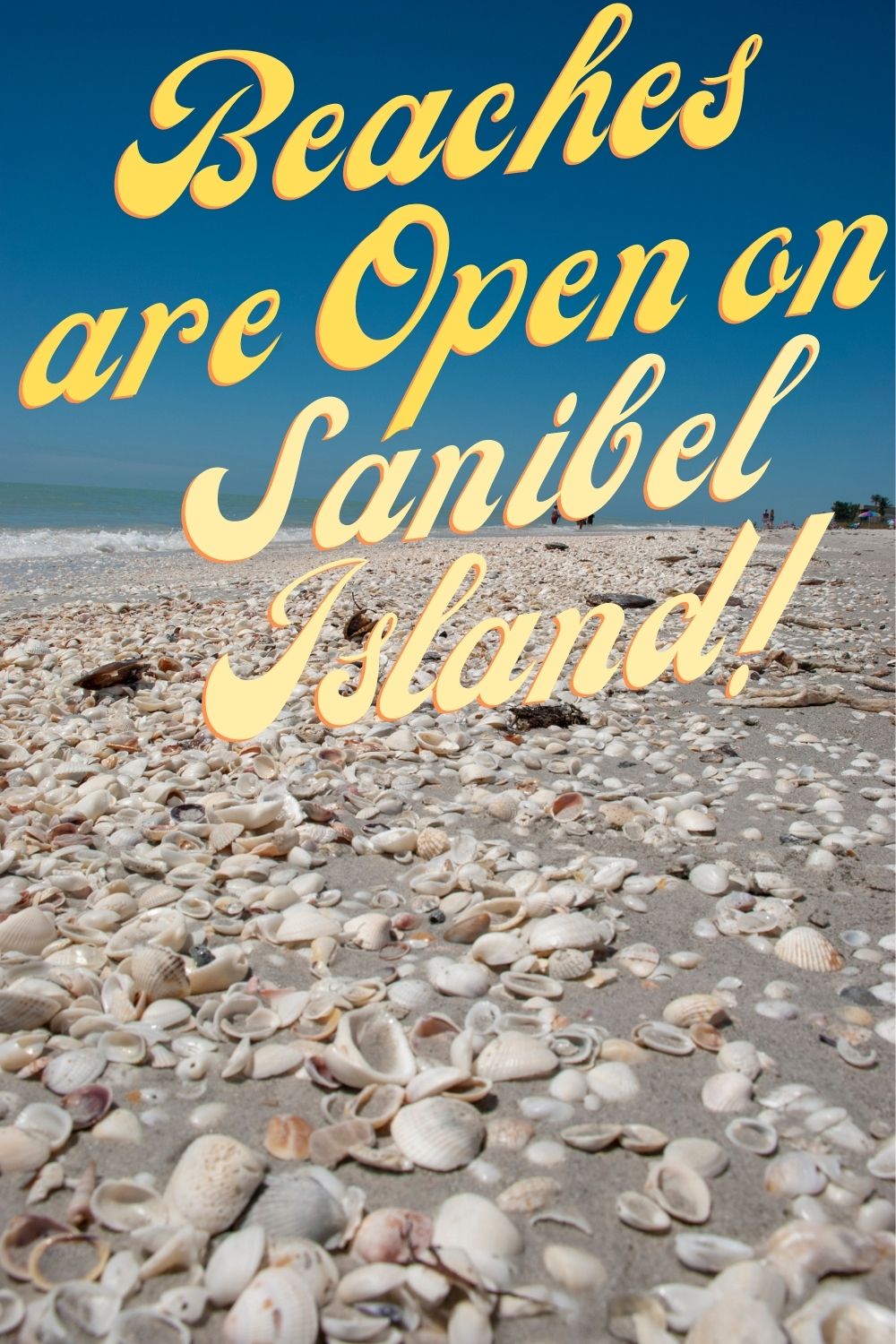 For the many people that love Sanibel Island whether they live here year-round and call it their first home, own a vacation home here, or come back frequently to visit, the island is a place of fond memories. One of the best memories many people have here is of their time on the beaches.
The beaches of Sanibel Island have been closed since Hurricane Ian hit in September 2022. Though the island has made tremendous progress in its restoration efforts there are some long-awaited milestones for getting back to normal. One of the most anticipated is to be able to visit the beaches again.
There is Good News for Sanibel Island Beach Lovers!
For all of the people eagerly awaiting the day they could return to the beaches of Sanibel, there are now two open beaches on the island! The first beaches to open on Sanibel are Tarpon Bay and Blind Pass Beach! These beaches are now open to the public as of just a few days ago after 129 days of closure from the effects of the hurricane.
Some Things to Note About Visiting the Beaches on Sanibel Island Right Now
Limited Parking Access
There is limited parking available as things are still on the mend. Anyone wishing to drive to the beach can make use of the Trost Parking Lot on Tarpon Bay Road. This parking lot is close to both of the open beaches. There are 76 spaces available at Tarpon and 23 general public spaces available on the Blind Pass side. There are also six spaces for the use of anyone holding an A or B city of Sanibel beach parking permit.
More Parking for Permit Holders
For anyone with a beach parking permit, there is extra parking open. These areas include the East Gulf parking lot at Colony Beach (there are two spaces for anyone with an A permit) and 13 spaces at the Beach Road beach access. Nerita Street has about 6 open spaces, Bock Peace Park has six spaces, Bayview Park has 10 spaces and Sanctuary Overlook has two spaces. Of course, it is good to remember that only the two beaches are open currently.
What to Expect When You See the Beach
The beaches are slowly coming back around for people to visit. When you come out to enjoy the beach it is good to know that it will look different from the beach that was left in September. There is a lot of debris still hanging out on the beaches, the east beaches will take a bit longer to open as they were hit the hardest. You may see tire tracks from large equipment rolling through to make sure the terrain is safe for the public. The condo buildings lining the beach are still in disrepair. The mayor of Sanibel Island has asked that visitors be mindful and respectful of this as there is still a long way to go in restoring properties around the beaches. It is also vitally important to be on the watch for red tide. You may see signs posted on the beaches reminding you of this.
What is red tide?
Red tide is a condition at the beaches where harmful algae are built up. When the algae are present in a large bloom the color of the water may look discolored in a red hue and thus the name. The water can also look murky, purple, or green. The algae that cause red tide is Karenia brevis. It can be harmful to humans and wildlife.
Some people exposed to red tide can experience eye, nose, and throat irritation very similar to the symptoms of allergies or the common cold. Anyone with severe or chronic respiratory conditions should take extra precautions around red tide algae blooms.
Beaches opening back up on Sanibel Island is exciting news. There are many businesses and recreation spots coming back into use for the enjoyment of Sanibel homeowners and visitors.
For more information on homes on Sanibel Island please contact us any time.