Best Ways to Make Friends in a New Community
Posted by Holly Peeples on Monday, May 10, 2021 at 12:54 PM
By Holly Peeples / May 10, 2021
Comment
When you've successfully moved into a new city or town, there is a list of new challenges to face. First, you'll likely be getting acquainted with whatever new job has brought you to the area. Second, you'll be adjusting to your new home and getting things decorated the way you desire. Another challenge you may be apprehensive about is making new friends. It can be challenging to know how to make the first move in getting acquainted with the people living nearby; however, it doesn't have to be that way. Let's discuss some simple ways to really hit it off well with people in the community and make a positive name for yourself.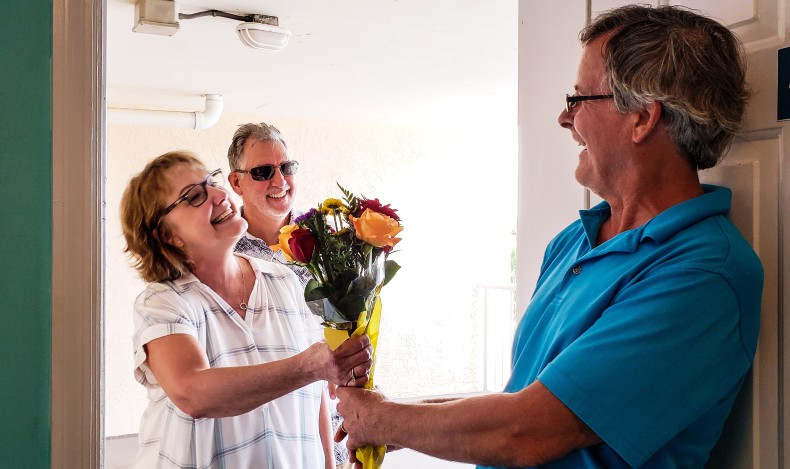 Introduce yourself to neighbors
While it is not a guarantee that every single neighbor will make for a good friend, there are likely at least one or two who will. One of the simplest and best ways to take the first step is to simply introduce yourself to the neighbors in the area. If you have a next-door neighbor, consider knocking on their door and letting them know who you are. If the person is receptive to you, consider inviting them and their family over to your place for a visit at their convenience.
Get acquainted with co-workers
Another great way to make new friends is to approach people at work and strike up a conversation. Even if the job location isn't new, you can still find opportunities to make connections. Whether it's during a meal break or during downtime on the job, you never know how well the conversation will go if you make the effort!
Take part in community events
From towns big and small, there are almost always opportunities to take part in community events. It could be something as simple as a cookout in the park or a blood drive or a drive-in movie theater. Regardless, you and the others who attend will have one thing in common: you will be seeking to have fun and engage with other people. Community events can be some of the easiest, most comfortable ways to meet new people and make friends.
Go to the park
If your community has a park, consider going there on a somewhat regular basis. Not only will the park present opportunities to get outdoors and exercise, but it can also open the doors for you to meet and greet new people.
There are many more ways to meet new people that may be unique to your community. Taking advantage of these opportunities will help you break the ice of being the new person in town and make lasting impressions and friendships that will benefit you in the long run.
We want to welcome you to Sanibel Island and Captiva! If you're exploring the area, start with our featured communities below and browse all the area and find out a little bit about the area.