Big Ways Buyers Can Get Ahead in Today's Crazy Market
Posted by Holly Peeples on Monday, August 8, 2022 at 3:54 PM
By Holly Peeples / August 8, 2022
Comment
If you are considering purchasing a home this year but have held off because of all of the craziness that is in the real estate market right now you may be looking for an advantage to help you get ahead in the strong seller's market. Competition is still very high among buyers even with an increase of inventory coming to the market just in the last few months. With that being said there are still some strategies buyers can take to see homebuying success this year.
Purchase now instead of later
The earlier you start in your homebuying process and actually purchase a home the more beneficial it will be to you as a buyer. Mortgage rates are only expected to continue to rise throughout the year and into the next. The average 30-year fixed-rate mortgage was expected to rise to 3.5% and has risen well above that making some buyers reluctant to purchase until things calm down.
The thing is both home prices and mortgage rates are forecasted to continue to rise so it is still much more affordable to purchase sooner rather than later. Even if for some very rare reason home prices take a slight decrease you will be paying the same mortgage payment or more with an increase in mortgage rates.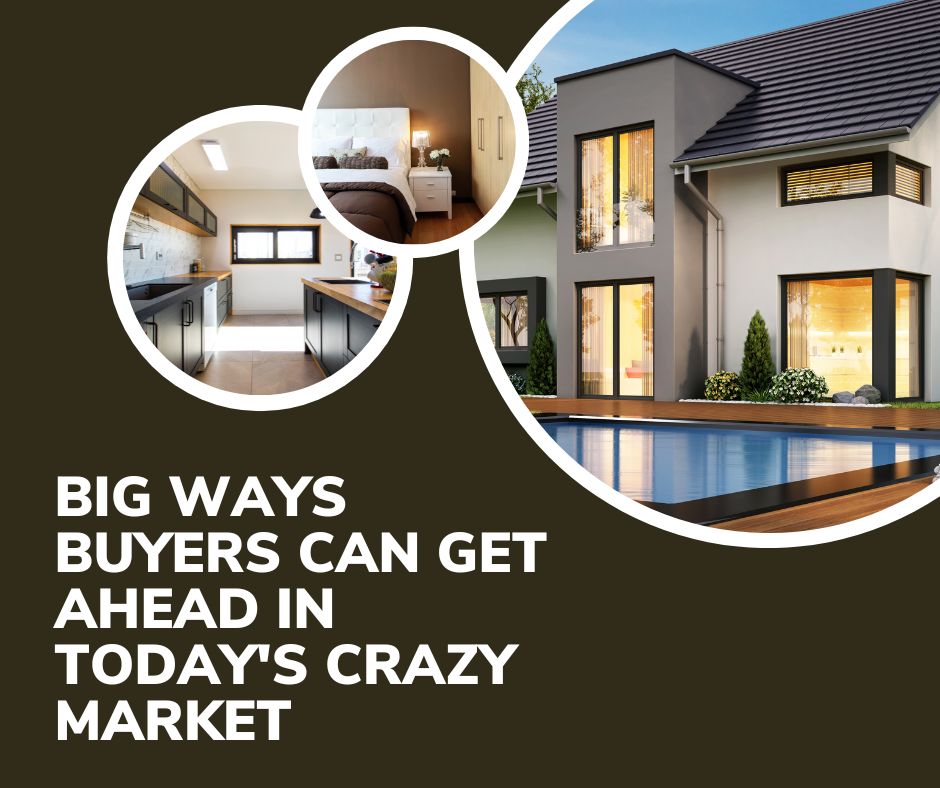 Be a flexible buyer
Competing against other homebuyers means that you will need to submit an offer that stands out from the crowd. Several buyers have tried many different things in order to win out against the competition and have their offer accepted when there are several on the table. One strategy that has proved successful yet is still not often used is to be flexible with the sellers.
One way in which buyers can be more flexible with home sellers is to have a more flexible timeline for moving into the home. Buyers that are understanding of home s
ellers that will become buyers themselves and struggling to get into new housing can win out against the competition when offering more flexibility on a closing date.
Some are calling this the buy now and move-in later strategy. It gives the seller a little more time to secure their next housing before moving out of the home they have sold. If you have the ability to wait a little bit longer to move into your home after putting in an offer this could help you to win out against competing offers in today's market.
No matter what your strategies are for purchasing a home right now, it is always best to make sure you are working with a qualified real estate buyer's agent. You want to work with someone that is a master negotiator in this seller's market.
Someone who knows the strategies and tactics as well as the skill of quickly negotiating in a fast-paced seller's market. They can help to give you more knowledge and insight into
what is going on with today's market as well as what strategies will work in a particular situation for a specific property.
For more information on available real estate on Sanibel Island in Captiva Island please contact us anytime.