Bring Your Bike to Sanibel Island
Posted by Holly Peeples on Monday, February 28, 2022 at 10:49 AM
By Holly Peeples / February 28, 2022
Comment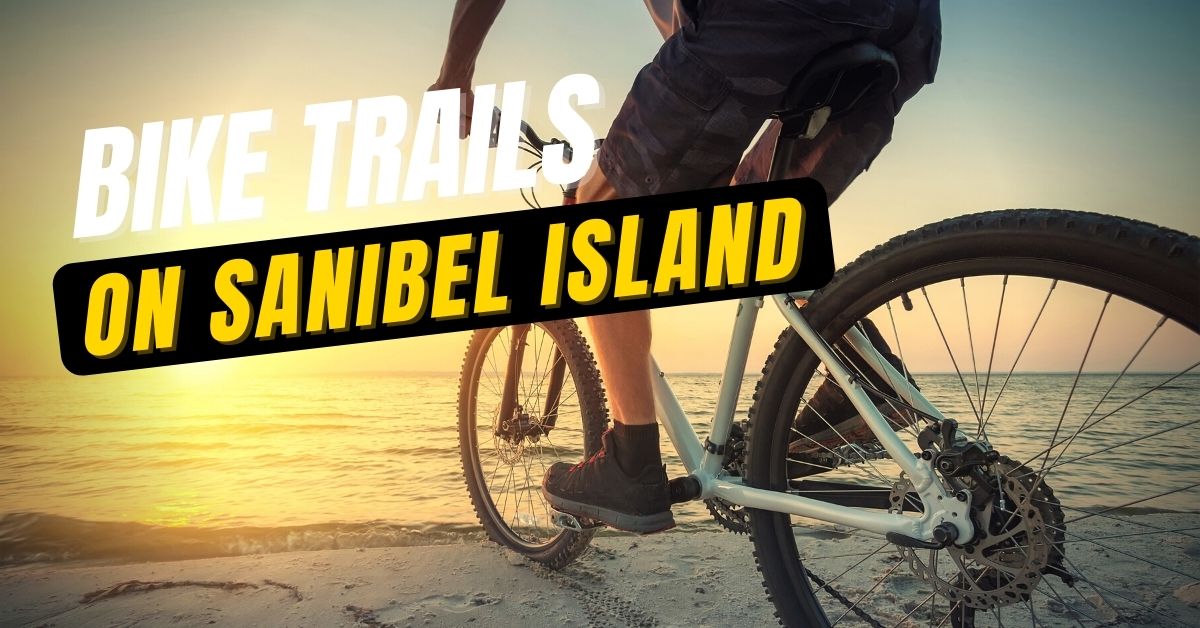 Sanibel Island is most famously known for its amazing white sugar sand beaches along the Gulf of Mexico in southwestern Florida. What some people do not realize is that Sanibel Island has a great series of bike trails that stretch 25 miles from end to end and all throughout.
While traversing Sanibel Island on a bike, you may think there is no place better. Some would say there truly is not and that biking throughout the island is one of the best Florida hidden gems. There are bike trails next to almost every road on the island. These trails give access to great beaches that cars cannot access as there is no parking.
If you don't have your own bike to bring there are many places on Sanibel where you can rent one. It is easy to find a place for bike rentals along Periwinkle Way which is the main hub of business on the island. You can rent several types of bikes at businesses along with Periwinkle from four-wheel buggy styles to tandem bikes and those that come with trailers or extra seats for the little ones.
Hiking on Sanibel is an outdoor activity enjoyed by visitors and locals of all ages. Trails are separate from major roadways and they are very safe for families including smaller children. Most trails are wide smooth and well-marked, and there are many places to safely stop and take a rest that include water fountains and bike racks.
In addition to leisurely bikers, you will see high-performance serious bikers all along the trails of Sanibel as well. Of course, those interested in gaining top speed on their bike will most often be out very early in the morning to help ensure that they are not overtaking the youngest and newest of bikers. Many of the most experienced bikers will often use roads for their most serious workouts.
If you are hoping to ride an electric bike on Sanibel Island trails it is good to know that the island has an ordinance passed just a few years ago limiting E-bike usage to class 1E bikes only. A class one electric bike as described by the Florida statute means any electric bicycle equipped with a motor that provides assistance only when the rider is pedaling and that ceases to provide assistance when the electric bicycle reaches the speed of 20 mph and above.
Some great spots you can access by bike on Sanibel Island
West end of the island
The longest stretch of bicycle trail is Sanibel Captiva Road on the west end of the island. This trail passes Ding Darling Refuge and continues almost to Blind Pass that connects into Captiva Island. They are great stops along this stretch of bike trail including the famous Shell Museum and Bowmans Beach which is the quietest Gulf coast beach on the island.
Bike trails in the wildlife refuge
There is a series of great bike trails throughout the Ding Darling National Wildlife Refuge. This is a great way to take in local wildlife including several birds and alligators. There's a 4-mile loop for bikes in the refuge that is newly paved making it easy for all bicyclists. There is a charge to use this trail of one dollar per biker.
East end near the lighthouse
This area of the island is very fun to explore on a bike as you can access many areas that cars cannot get to, as well as easily be able to access very popular spots where parking can become congested. On the eastern end of Sanibel, there are many unpaved hardpacked sand roads with great waterfront sites where cars are unable to park making it truly unique to stop and take in the sights while you're biking.
Middle Gulf Cemetery Bike Trail
This trail is found east of Casa Ybel Road and leaves the roadside as it winds along with Sanibel's Pioneer Cemetery over the river and to the beach at Gulf-side Park. It is a very little-known hidden gem of a spot that you will not regret visiting.
For more information on real estate on Sanibel Island or Captiva Island please contact us anytime.