Building a New Home on Sanibel Island with Hurricane Safety in Mind
Posted by Holly Peeples on Wednesday, December 28, 2022 at 4:02:52 PM
By Holly Peeples / December 28, 2022
Comment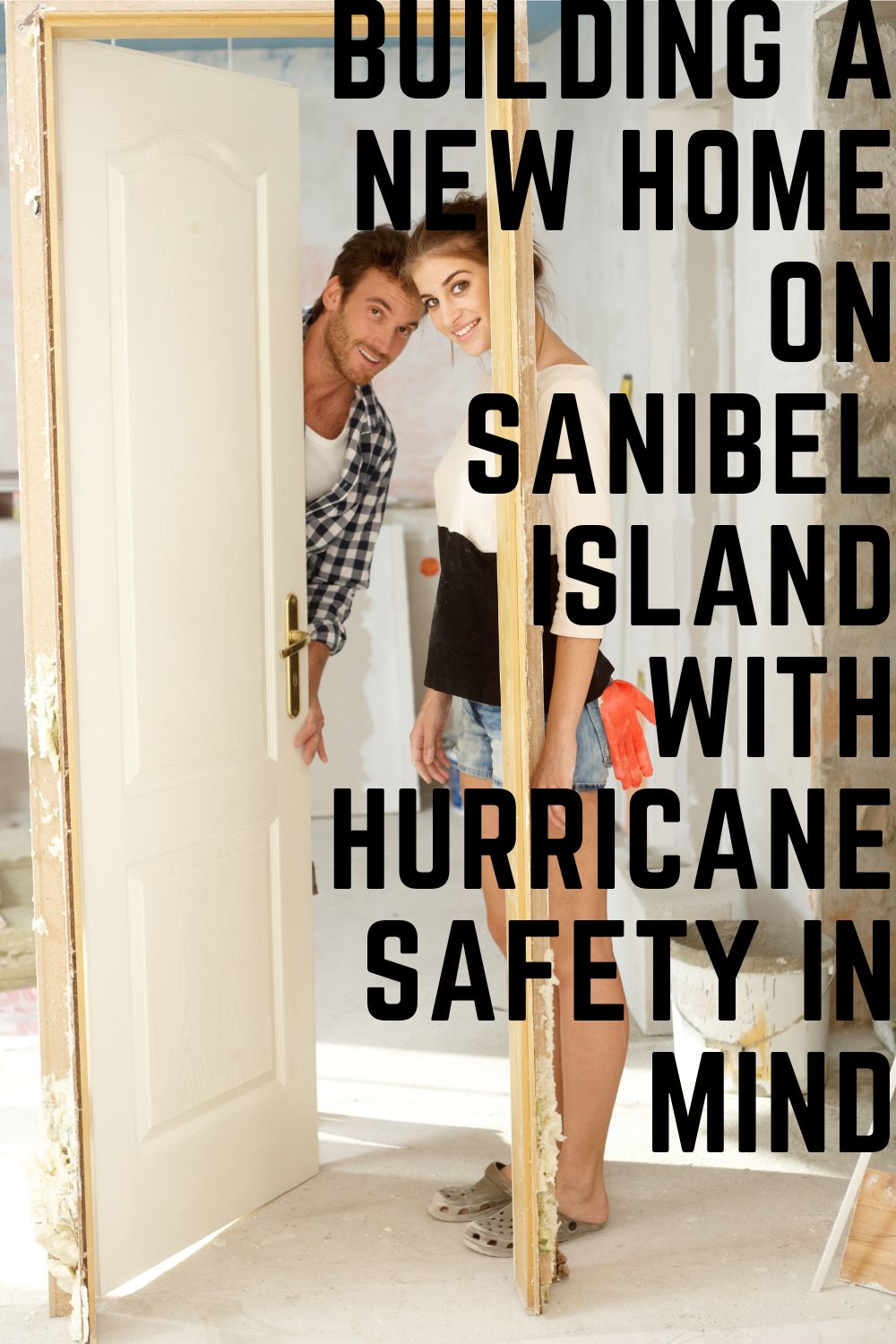 There are so many benefits to living in Florida and many people have moved to the state in the last couple of years. Sanibel Island is one of the most beautiful locations to live in Florida, but it is currently recovering from a hurricane. If you are looking to rebuild a home that was completely destroyed or have purchased a Sanibel Island home as is that needs to be torn down and rebuilt you may be wondering about building a home that can better withstand a storm.
The Damage a Hurricane Can Bring
Hurricanes bring very high winds. Depending upon the level of intensity winds can reach over 100 mph. Along with the expected winds comes heavy rain and severe flooding. Storm surge causes the most damage in homes near the shore during a hurricane. This can cause several issues in a home from broken windows, flooding, and damage from items hitting the home and breaking apart different areas.
Building considerations for a sturdier home to better weather a storm
Structure
The beginning of any home build project starts with the structural framework or what some people call the bones of the home. Some people along the shoreline choose to go with a stick-built house that is higher above the ground to prevent flood damage. The best construction for hurricane areas is concrete. This can cost more money but concrete can stand up better to high winds compared to wood. Other alternatives include cinderblocks, poured concrete, and rebar. A home is only as sturdy as the foundation and structure it is built around. If you have the ability to afford a sturdier concrete structure it is worth the consideration.
The proper fasteners
One thing to be aware of with the high winds that come during a hurricane is uplift. This is the act of wind getting into every possible open area and creating force to push up areas most often the roof. Some homes have seen the roof peel clear off with high uplift. To help combat uplift hurricane-graded fasteners and anchors and embedded connectors can keep things together. Many housing codes in several areas actually require these to be included in homes in hurricane-prone areas.
Flood prevention
Wind and downpour rain brings water from several different sources into the homes especially those on the shoreline. Living in areas like Sanibel Island means a higher possibility of flooding during highly rated hurricanes. Sometimes flooding can be just an inch or two of water and sometimes it is a couple of feet. The good news is there are building techniques that can help you to prevent severe levels of flooding.
Homes with hurricane safety in mind will often see a grade level of 8 inches below the foundation wall. They will also include a rain shield that diverts water and a mesh membrane to help waterproof foundation walls. Finally, a drainage system with a higher capacity to drain large volumes of water will help to move water away from your home during a storm instead of into it.
Glass that can take a hit
One of the biggest issues that Sanibel homeowners face during a hurricane is items flying through the high winds and hitting windows and doors. It is critically important when replacing windows after you have gone through hurricane damage to make sure you have high-quality windows that are impact resistant. For an added layer of protection, shutters can also be added to a home. It is good to be aware that shutters are only helpful if they are properly mounted and fixed in place.
Landscaping
When renovating or building a brand new home altogether many people do not think about hurricane-proofing their landscaping. It is a good idea to also give special attention to your outdoor landscaping, especially in areas where there is a marginal shelter that can bring strong winds. It is always good to consider plants that are low to the ground that have very strong root systems. This will leave you with a lesser amount of exterior cleanup after the storm.
For more information on real estate on Sanibel Island and Captiva Island please contact us at any time.