Businesses That are Now Open on Sanibel Island after Hurricane Ian
Posted by Holly Peeples on Tuesday, November 8, 2022 at 10:36:53 PM
By Holly Peeples / November 8, 2022
Comment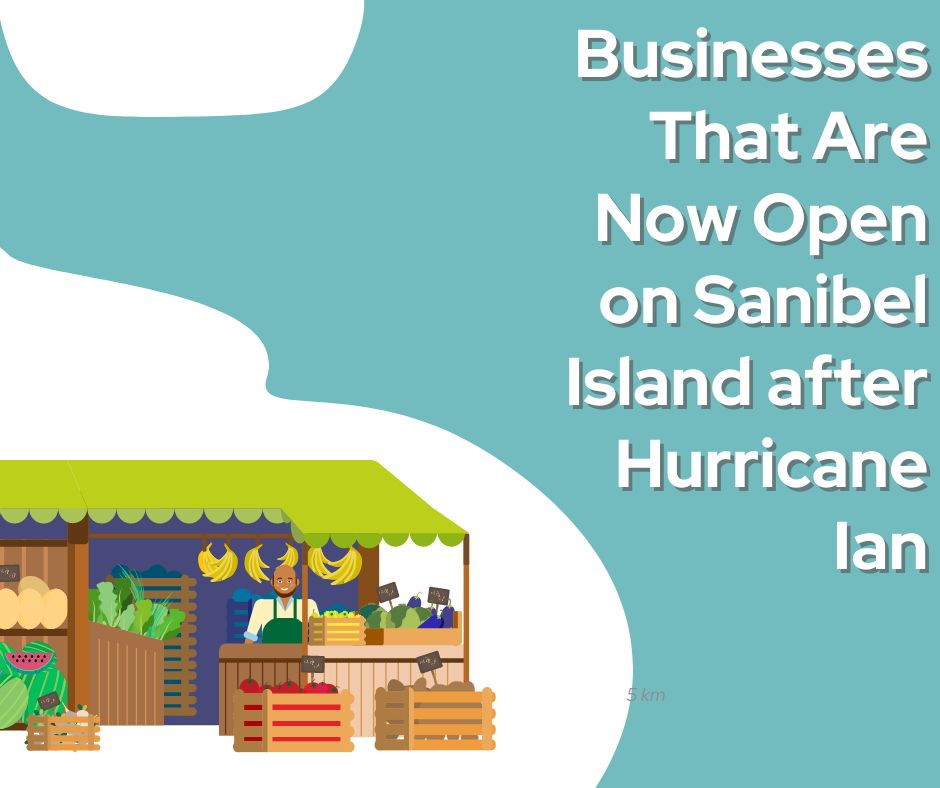 Residents of Sanibel Island celebrated as the Sanibel causeway was repaired to a point of being able to accept traffic again on October 19, much sooner than expected. When the hurricane hit at a category four level of intensity on September 28 some expected it to be several months before the bridge would be usable.
The impact of the Causeway in getting people back to their properties on the island was understood and government authorities expedited the repair process to be ready for allowing traffic on October 21. It was met with much anticipation and happiness that the Causeway was able to take traffic days earlier. The Causeway is still closed to anyone who is not part of a repair crew or contracting work or does not own a property on the island, however. The Causeway is expected to be open to the general public in about six months' time.
Rebuilding has already begun and some businesses are open to help Sanibel homeowners get back on track
The rebuilding efforts of Sanibel Island have been aggressive and motivated. It is still a long process to get back to the once thriving and lush island that stood just a couple of months ago before the hurricane came. One bright and hopeful spot was when Jerry's Foods one of two major grocery stores on Sanibel opened up on October 25 with limited inventory. The restaurant in the same shopping complex opened up on October 28 to first responders only and then on the 29th to the general public.
Two more of the stores in Jerry's Foods shopping complex have also since opened up Sanibel Surf Shop and Sanibel Spirits. The other grocery shopping complex has not yet opened at Bailey's General Store but they were an integral part in helping Jerry's Foods to open. This is the spirit of the Sanibel Island people, helping one another get back to a sense of normalcy.
As power has slowly been restored to the island many other businesses are trying to re-open as soon as they can. The Shack Ice Cream Shop has been grilling up free meals to help feed people on the island. There are two other restaurants on Sanibel that are also offering space for off-island charitable organizations to bring free food to their parking lots
Opening Sanibel Island Attractions
Many famous beaches on Sanibel have seen significant erosion from the 12-foot surge experienced during the hurricane. Lighthouse Park Beach on Sanibel's east end lost the historic buildings surrounding the iconic light tower. The lighthouse itself lost a leg but remains standing. The missing leg was recovered and specialists are being brought in to repair it.
Ding Darling Wildlife Refuge is of course closed but is offering guided mindfulness walks to help anyone that needs to decompress for a little bit at the daily track mindfulness trail. You can check the refuge's Facebook page for the most current updates on what is open at the wildlife refuge. Their hope is to be able to provide some free mental health breaks to the community.
For the most up-to-date information on what is happening on Sanibel Island, it is good to check out the City of Sanibel Facebook page where they post frequent live videos and information.
For more information on Sanibel Island real estate please contact us anytime