Buyers are Considering Relocation to Upsize Their Home
Posted by Holly Peeples on Friday, June 24, 2022 at 2:37 PM
By Holly Peeples / June 24, 2022
Comment
As mortgage rates are rising and home prices are continuing to see record highs there are several homebuyers across the country who feel the pressure and are considering purchasing a home in different areas.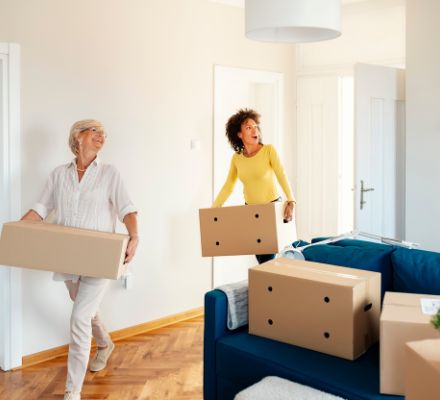 Research recently conducted by Realtor.com and shared in a recent report show that the majority of homeowners planning to sell this year are also planning to purchase another home. But 63% are expected to find themselves priced out of different locations as costs are continuing to rise. This information is based upon data collected from a survey of 3212 adults taken in mid-April 2022.
Prices have increased 14% year-over-year in the entire country and consumer prices have seen an increase of 8.5% in the same amount of time. It is also shown that mortgage payments are on average 50% higher than they were in the year 2021 (which is also data shared within realtor.com's report).
Some real estate experts say that there will be an increase in housing inventory but this increase in people selling their homes might not make the significant impact that buyers hope it will to help ease the low amount of homes for sale in real estate markets all across America.
An increase in home inventory will be helpful but it is not going to bring the balance that many people are so desperately longing for. One driving factor that will play a role in a continued seller's market is that about ¾ of homeowners surveyed by realtor.com said that they expect to purchase a new home after selling theirs putting them back into the competitive buying pool themselves.
Currently, numbers show that the millennial generation makes up a significant majority of home sellers. Numbers show that 47% of the real estate market is made up of millennial home sellers. Other generations make up much smaller portions. Generation Z makes up just 25%, generation X brings about 15% to the market, and baby boomers make up just 12% of current home sellers.
Younger buyers are beginning to gain more purchasing power in the market and as they do so they hope to upsize to larger homes. This is a continuation of many pandemic homebuying trends that have been experienced over the last couple of years.
This trend however is driving some current buyers to consider relocating to more affordable areas to be able to afford more home for their money. According to the realtor.com survey, about 45% of homeowners were expecting to move outside of their current location and about 9% planned to move to a completely different state.
The data from this survey shows that the luxury housing market is expected to feel some adjustments from a volatile financial market and rising inflation. Many homeowners are balancing their desires for what they hope to find in a new home with their current financial portfolios to help them make a decision in their next home purchase.
Information from the survey shows that luxury home sales are expected to continue at the same pace not seeing an uptick. Some experts say that the luxury market may see a very slight slow down as homeowners use real estate as a hedge against inflation and unpredictable financial markets.
If you are hoping to buy or sell a home this year it is well worth making sure you talk over your hopes and plans for your personal real estate needs as well as the current condition of your local real estate market. Each market has its own local factors that play a larger role in the success of buying and selling homes.
For more information, please contact me today! I would love to help put you in touch with an experienced home inspector for the Sanibel Island or Captiva real estate market.
Related Resources: