Can Increased Mortgage Rates Flip the Seller's Market?
Posted by Holly Peeples on Monday, May 2, 2022 at 8:55 AM
By Holly Peeples / May 2, 2022
Comment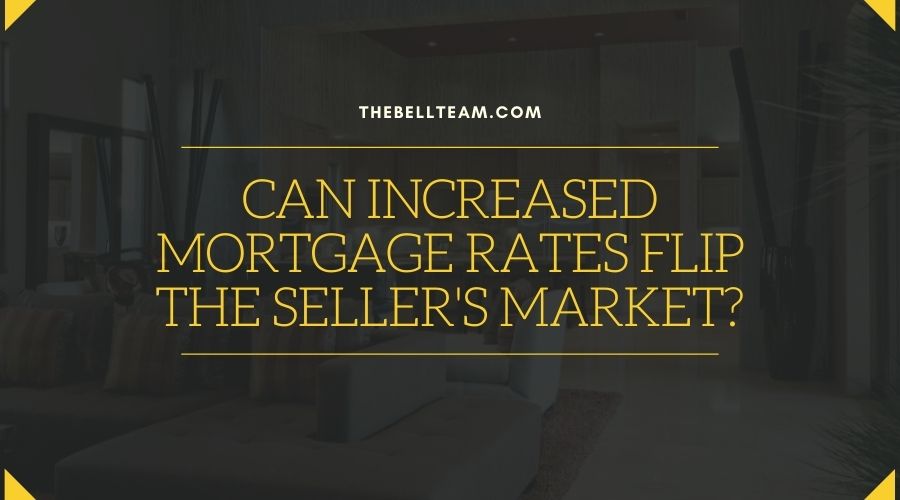 Mortgage rates have increased significantly since the beginning of the year. Though they have cooled off in their appreciation they are still hovering around the 5% mark. In some cases, this is nearly twice what some buyers were qualifying for not too long ago.
At the end of the week dated April 21, the average 30-year fixed-rate mortgage was 5.11%. This was an 11-basis point increase from the week prior according to Freddie Mac. A basis point is equal to 1/100 of a percentage point. This is the first time since February 2011 that mortgage interest rates have exceeded 5%.
Realtor.com also shows that the number of new listings of homes for sale was down 13% as compared to this time last year. Some feel this is a reflection of the Easter holiday and spring break that kept families busy and possibly caused many homeowners to hold off bringing their property to the market just yet.
The low inventory of homes for sale has been a thorn in the side of buyers for some time now. The continued low amount of homes available for purchase can be discouraging but it is a little too soon to know if the market is turning away from a seller's market. Some say a big factor in determining this is if more home listings pop up in the coming weeks. Some real estate analysts say that this could give hints that potential sellers are holding back in listing their homes. And some economists are saying that an increase in mortgage rates may be creating a "lock-in" effect where homeowners are reluctant to sell their current homes to avoid becoming a buyer.
But for those buyers who are able to afford a home even with the increase in mortgage rates, this could be a promising time to find openings for deals. Some real estate experts are saying that though the seller's market continues and there is not yet a forecast for it to drop off that buyers who are remaining in the market may find that competition in homebuying has begun to drop off slightly.
Real Estate Experts Still Advise Hopeful Buyers to Continue Their Shopping Efforts
Though mortgage interest rates have risen above what we have seen in some time it will still save buyers money to continue their search and purchase a home now as compared to waiting. This is due to a combination of projected price increases on homes as well as an estimate of continued mortgage rate increases throughout the year and through 2023.
Competition has been a huge driving force in the appreciation of home values. Though it may cool down a little bit, (as some buyers may decide it is in their best interest to stay where they are or continue to rent for now) a slower amount of competition will not mean any savings in the cost of purchasing a home over the next few years.
Buying a home today will still mean that you are paying a smaller list price and most likely will also mean you are locking in a mortgage at a lower interest rate.
For more information on purchasing a home on Sanibel or Captiva Island please contact us anytime.
More Advice