Can Retired Sanibel Homebuyers Qualify for a 30-Year Mortgage?
Posted by Holly Peeples on Thursday, October 5, 2023 at 7:57 PM
By Holly Peeples / October 5, 2023
Comment
Just because you are retired does not mean that you are not considering a move. Whether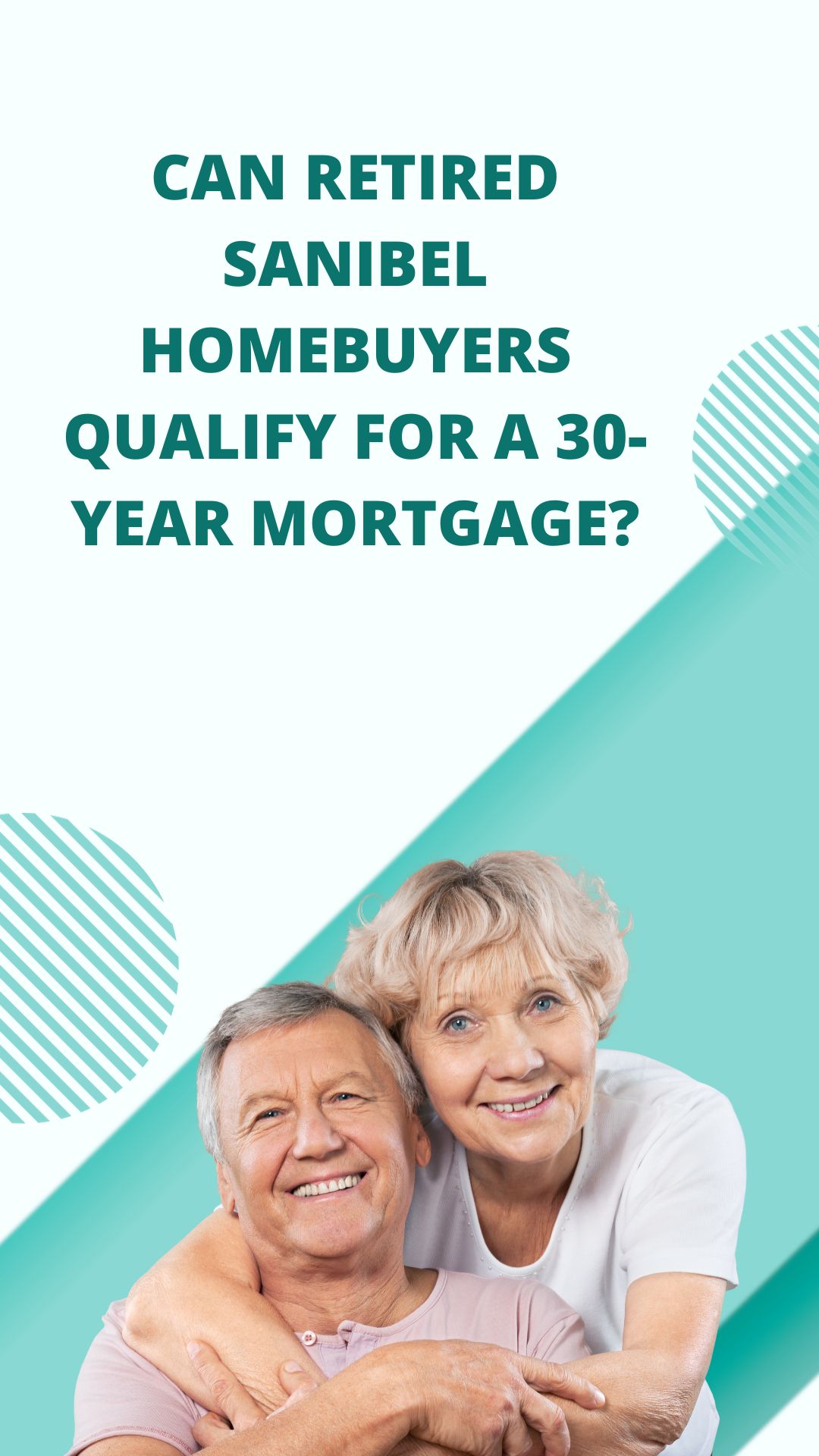 you are moving to Sanibel because it is a dream retirement destination or you are looking to find a Sanibel home that works better for you. Some homebuyers in their golden years wonder if they are still able to qualify for a 30-year mortgage loan when their age is above 60.
The answer is a resounding yes. Because whether you are 32 or 72 a lender is looking at important numbers but not your age to help you qualify for a home purchase. These important numbers include your credit score, your income, and other items like your assets and debts. It can be a bit more complicated to lock in a 30-year mortgage in retirement but it is possible. Here are some good things to know to help you secure a mortgage for your next Sanibel home purchase in retirement.
Equal Credit Opportunity Act
Homebuyers in their golden years of life are protected by the Equal Credit Opportunity Act. This means that a mortgage lender is unable to deny a mortgage loan solely based on the age of the applicant. This is a federal law protecting consumers from any age discrimination when applying for any type of credit and this extends to mortgage loans.
Though age is not able to be a determining factor there are some aspects of retirement that could make it a little more difficult to receive a loan. The biggest impact is the income stream that a borrower has when they apply for their mortgage. Retirees often do not have a large and steady income and many do not have any source of employment. Even when a borrower has a sizable nest egg that provides a reliable source of income it may be more of a challenge to get through the underwriting process.
The three biggest qualifying assets for older borrowers
Retirement income
And majority of retired individuals receive their income through a pension, Social Security, or a disbursement received through a retirement account that could include an IRA or a 401(k). Retired borrowers often secure financing by documenting that they have a reliable income source provided by a pension or a retirement plan. Often it is good to have proven documentation that this income stream is expected to be steady for at least three years or longer from the application day. If you have not yet begun to receive these account payments you can start receiving these payments as your proof of income to help you qualify. The best way to prove that you have a steady income through these payments is a note from a financial planner or a representative of the account holder to solidify that there is plenty of money in the account.
Investment Income
What if the payments from retirement accounts are not enough to qualify for the type of mortgage you would need for a Sanibel home purchase? If you have investment income you may be able to use this as well to prove that you have enough money to pay back the mortgage loan. This method is known as asset depletion. It offers a borrower the ability to qualify for a loan based on their total assets as opposed to actual monthly income.
This could be a good tool for retired borrowers who do not have a consistent income source like a retirement account while not actually having to receive any cash or actually deplete the asset. With this method, the borrower needs to round up bank statements and portfolio reports as proof of the asset and its worth. If you are using stocks as an asset a lender will only consider about 70% of the portfolio as eligible and this often is divided by 360 months to determine income for a qualification on the mortgage. A borrower may also be asked for proof of a down payment.
Passive income
Another way to prove your ability to pay your monthly mortgage costs in retirement is with passive income. This is income that comes from investments or other owned properties or a small side hustle part-time job. To use this method the borrower will need to track the funds that they receive.
The underwriter on a loan will want to see an applicant's proof of income from any passive income source. For example, if you owned a real estate property that you rent out you need to have reported this income on tax returns for it to be a reliable source of income. This rent money will need to have been received consistently for about two or three years for a lender to qualify it as a stable source of income.
Working with the right lender
When you are a retired Sanibel homebuyer you want to make sure that you are finding a lender that is willing to work with retired borrowers and has done so in the past. Often these lenders will have a more flexible payment option and programs that can help retirees with their unique financial situation. You may also find a lender that can offer a program that requires little or no down payment to retired borrowers. You want to make sure your loan officer understands your special and specific financial needs.
If you are looking to purchase your dream Sanibel retirement home please contact me. I am highly knowledgeable in all Sanibel real estate and I'm happy to help you find a home that fits what you are looking for.