Can You Sell a Home with Hurricane Damage?
Posted by Holly Peeples on Tuesday, November 22, 2022 at 6:55:58 PM
By Holly Peeples / November 22, 2022
Comment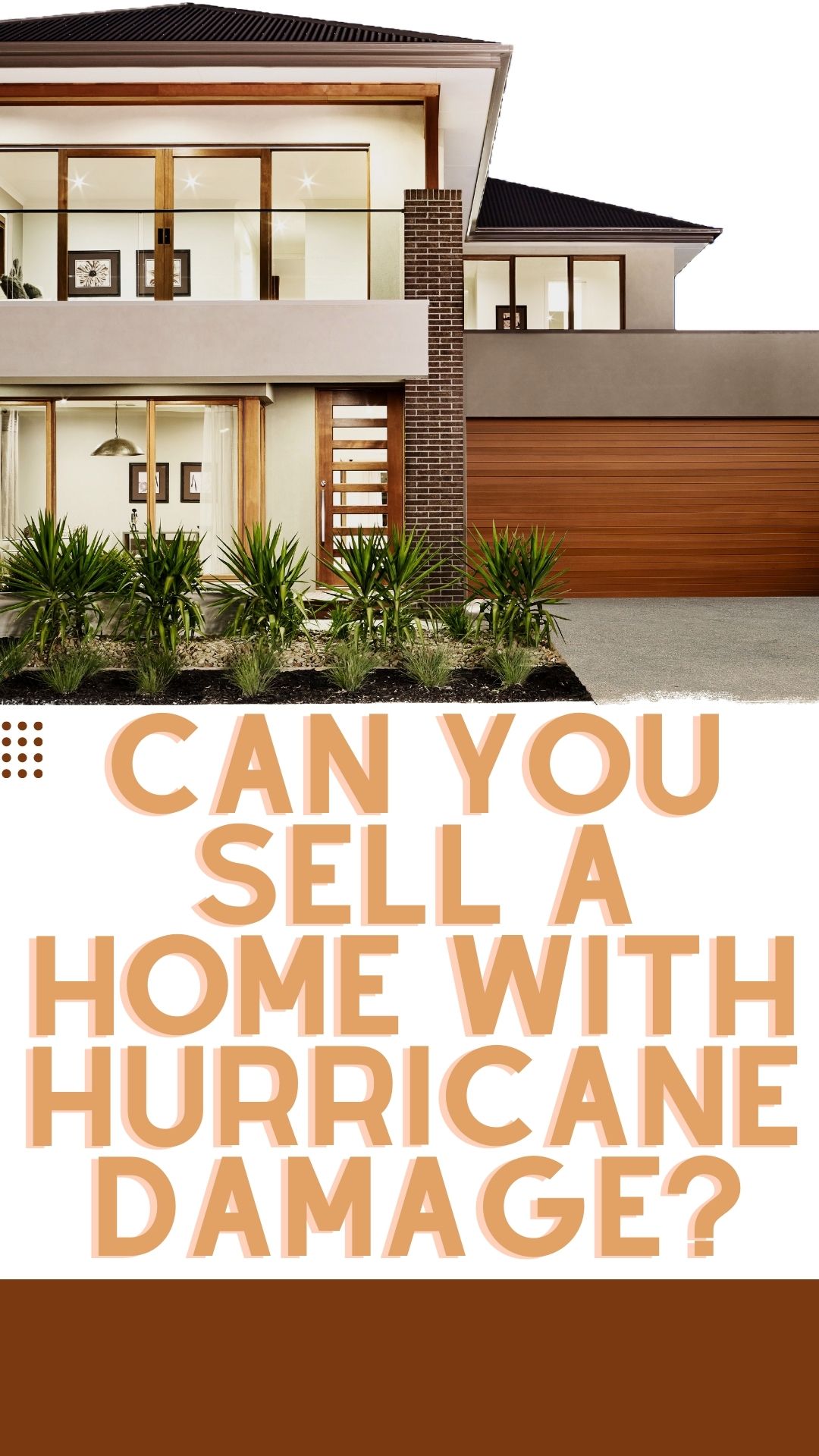 Dealing with damage that is left behind after a hurricane is stressful and can be very overwhelming especially if you are unsure of what your next steps should be. It can be made trickier if you are considering moving whether it is in response to the storm or you have already planned to put your home on the market or it was currently up for sale when the storm hit.
Here is a small guide to selling in hurricane-damaged home
Dealing with hurricane damages
If your home sustained significant damages from the hurricane it can be within your benefit to consider having repairs made with the help of insurance funds. In some cases, it might not be worth fixing every single issue, however. If you were dealing with severe damage and already had plans to sell your home it is a good idea to focus on important safety areas such as the roof, foundation, flooding, and other major safety issues.
It is possible to sell a home as is but a homeowner should be aware that this will bring a smaller price tag to the home. It is a good idea to seek the advice of a professional local real estate agent to help you assess what repairs you should spend time making and which ones are OK if it's left undone.
If you truly need to sell the property as is for any reason it is also a good idea to talk about what that might look like with a local real estate professional. This may require special marketing tactics to appeal to the right type of audience that would still be interested in purchasing the property.
There are still people that purchase damaged properties. Often these are people looking to save some money in planning to fix up the home on their own to gain equity from the repairs and have a home that they truly love with a lesser price tag. And other buyers might be interested in purchasing a property at a lower price point for investment purposes.
It is important to know the current state of the local real estate market
Chances are you will not be the only person in the area considering selling hurricane-damaged property. This is another area where it is good to talk things out with a local real estate agent to get some insight on the potential for selling your home as far as the local real estate market goes. Getting insight into what other properties are selling for that are in similar condition will help you to get a clearer picture of what you could expect to receive from an offer on your home.
There is no shame in not making repairs to your property and simply trying to sell it if you were in a position where you need to sell your property quickly. There are still buyers that will be interested in your home. It is good to be aware that it may take a bit longer to find a specifically interested buyer willing to fix up the property when they purchase it.
For more information on real estate on Sanibel Island or Captiva Island please contact us at any time.