Clever Ways to Spruce Up a Small Backyard on Sanibel
Posted by Holly Peeples on Tuesday, September 5, 2023 at 3:11:14 PM
By Holly Peeples / September 5, 2023
Comment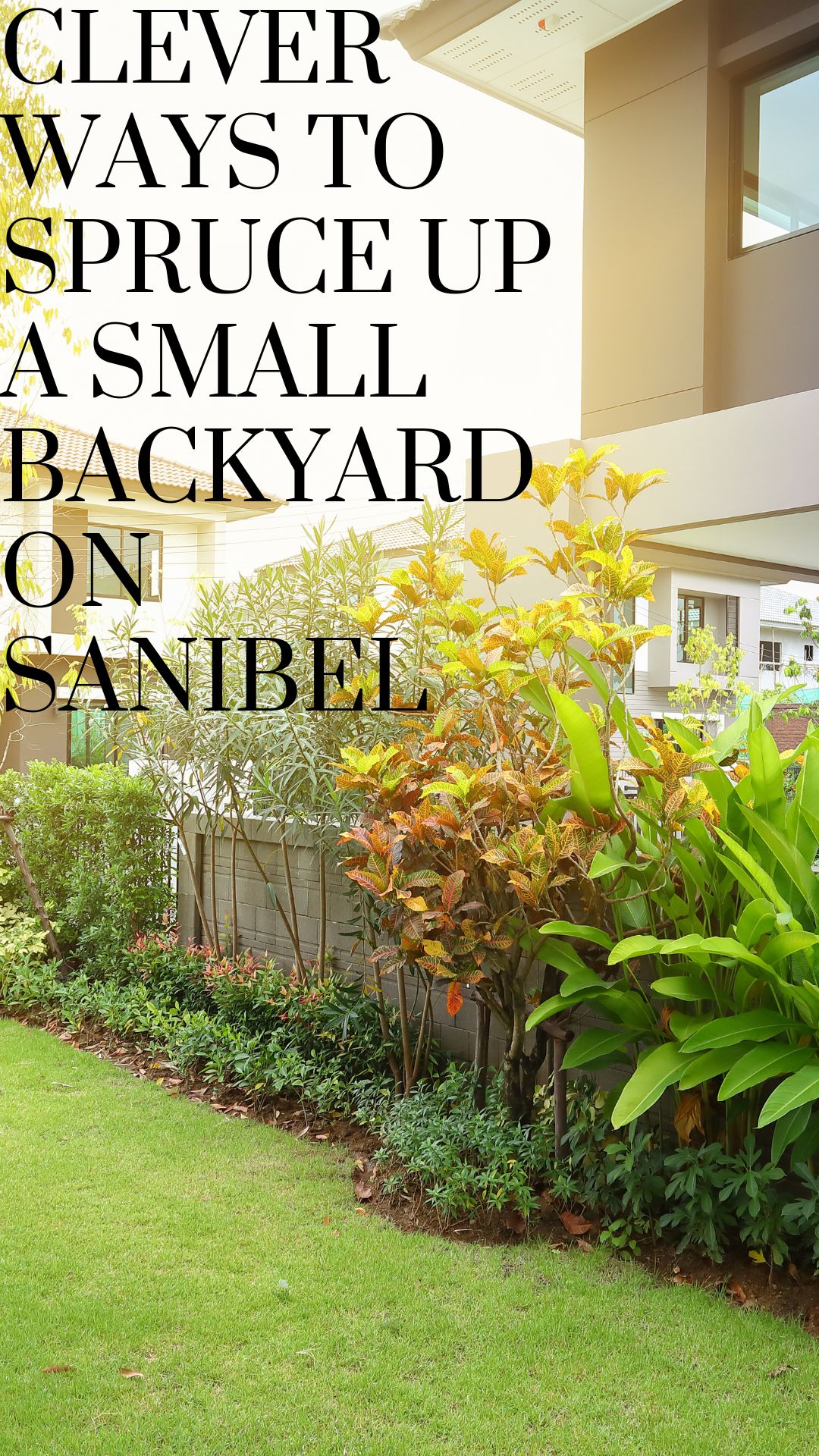 Having a smaller backyard at your Sanibel Island home can be very beneficial regarding the time required to maintain and keep it up. Still, it can also mean a Sanibel Island homeowner may need to get creative with their use of space when planning outdoor activities or hosting a party. But there are some ways that a homeowner can get great use out of their smaller backyard space. Read on to discover some ways to make your small backyard work for you.
Don't forget about vertical space
With any space many times, we can forget about taking care of the vertical areas as well as horizontal ones. You can instantly make a space feel bigger when you pay attention to the areas at an above level to bring attention and interest to these areas. Not only does it give an optical illusion as the eye focuses more on vertical lengths than horizontal ones it can also give you more square footage to play around with.
Think of a vertical garden that can be planted up a wall. Tall skinny trees are also a great way to make it feel like there are long lines and plenty of space in a smaller yard. Climbing vines on a fence also helps to create vertical interest and long lines. Simply hanging outdoor art pieces on the exterior walls of your home also brings the eye upward and creates vertical and visual interest.
Choose outdoor entertainment items that can easily be put away
If you like to play games outdoors or have children who would like to utilize outdoor toys instead of choosing outdoor equipment and fixtures that need to stay in place, opt for ones that can be easily stored away and out of sight when not in use. For example, a giant trampoline will take up a lot of square footage in your yard and instantly make it feel cramped. Instead, opt for some fun giant-sized yard games that you can easily put away in a box, a shed, or even in your garage. This will free up that space for other uses at different times.
Look for multi-use furniture
Many of us have ideas of how we would like our outdoor spaces to function and it is not uncommon to want a space for dining and possibly a space for lounging and hanging out as well. Finding furniture that can do both things in one small area will help you to feel like you don't have to give up anything you would love to use your backyard for but also help you to feel like you are not filling every inch of your yard with furniture. Picking pieces that can do two jobs will help you to minimize the needed space. A fold-down table that is connected to the fence line that could be used for a buffet line is a great double-duty piece of furniture for example. You could also purchase furniture that has a storage space that could keep those backyard toys neat and tidy without having to bring in an extra chest.
Center your design on a focal point
No matter the size of the yard there should be a focal point or a main design aesthetic to focus every complementing detail on. This helps the space to not feel chaotic and like it is competing for visual attention everywhere you look. A cohesive design with a main focal point relaxes the mind and helps you to feel like the space is larger and flowing together instead of cluttered and competing for attention.
A great visual focal point for a smaller yard is a vertical living garden wall. You can find these anywhere from local nursery stores to online shops. They are easy to maintain and instantly draw the eye as well as help with that vertical design aesthetic that keeps long lines in your tight space.
A small backyard doesn't have to mean you are unable to entertain your friends or keep your kids active. There are many great ways to utilize a small backyard at your Sanibel island home.
For more information on available real estate on Sanibel Island please contact me. I am here to help you find the Sanibel Island home that meets your wants and needs.