Creating a Luxury Primary Bedroom Retreat
Posted by Holly Peeples on Sunday, April 17, 2022 at 9:51 AM
By Holly Peeples / April 17, 2022
Comment
For most homebuyers, the primary bedroom in a home should be a place of refuge and relaxation. The place where they can envision themselves getting away from it all at the end of a long day or in the middle of the chaotic family day-to-day tasks. It is often one of the most important spaces that buyers look at when shopping for a home. Because of this, it is a good idea to stage the primary bedroom in your luxury home as a relaxing and inviting retreat.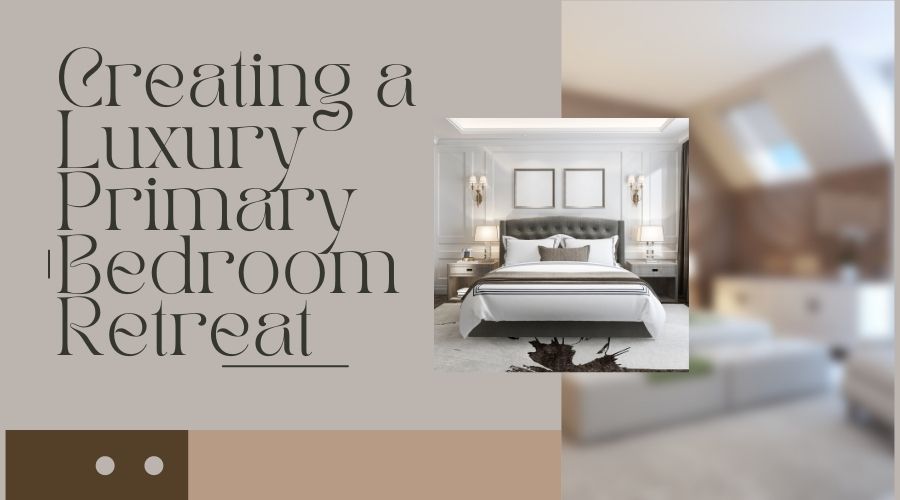 Here are some tips for creating a luxury primary bedroom retreat in your home
Choose one focal point
Pick one area or item in the room that you want to speak the loudest. This could be an amazing comfortable cloud-like bed. It could be a pair of plush and inviting armchairs next to a fireplace. Or it could even be the sliding door that frames the most amazing views. Whatever it is you want to focus on making sure that everything else in the room is complementing this one space. This approach helps to reduce what is called visual clutter that overwhelms the eyes and helps keep the overall tone of the space relaxed and serene.
Consider some soft surfaces underfoot
If the room does not already have wall-to-wall carpeting and is showcasing stylish hard surface flooring consider bringing in a sizable and luxurious area rug. Softness underfoot helps to create that comfy and cozy and luxurious retreat-like feeling that you are going for. You want to make sure that it is large enough to feel luxurious and like it belongs in the room.
Don't forget about art
If you are searching for your luxury primary room retreat to be ready for buyers to tour the home you want to eliminate personal items from the space but this does not mean that you need to take everything off of the walls. You can still have artwork that helps to set a tone for the room. The best type of artwork is one that showcases a serene landscape or continues on with the style story of the rest of the room.
Consider a statement light fixture
Items like table lamps and a statement fixture in the middle of the room help to create romance and glamour. You could also additionally add some bedside sconces or art lights to help create layers of lighting which only adds to the luxurious feel and helps to bring in a bit of coziness.
Bring in a little greenery
You don't want to overfill the room you want to keep it very simple to help buyers see only the room and not the style of the person living in it. But placing some greenery in a few strategic places could help to continue with the serene feeling. This layer can be a little tricky so if you are wondering if plants would be a good thing to add for staging your primary luxury retreat make sure to ask for the help of your trusted real estate agent.
Luxurious bedding
Nothing feels more luxurious than overfilled pillows and a giant comforter on a bed. It gives that hotel-style feeling that makes you want to jump right in. Make sure to stick with neutral colors that are solid. When in doubt going with solid white is always a good bet. Plus, if they get stained while you are in the middle of showings it is very easy to quickly wash them with a little bit of bleach.
For more information on purchasing real estate on Sanibel or Captiva Island please contact us anytime.
More Info on Luxury Real Estate
Younger People are Buying Higher-End Homes
How to Plan a Luxury Kitchen Pantry
How to Bring Curb Appeal to Your Front Porch