Do I Need a Buyer's Agent When Purchasing Luxury?
Posted by Holly Peeples on Monday, October 4, 2021 at 9:07 AM
By Holly Peeples / October 4, 2021
Comment
Do you really need a buyer's agent when purchasing luxury property? Is there any difference between a traditional buyers agent and a luxury home buyers agent? What exactly is a buyer's agent, what do they do, and how do they get paid? All of these are very common questions you might consider when purchasing property and they're very valid as well.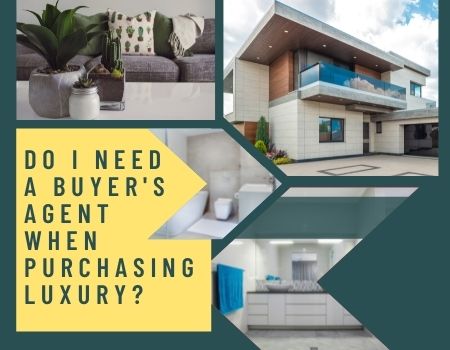 Let's start with the basics of what is a buyer's agent:A buyer's agent is the agent or agency within a real estate transaction that brings the buyer and facilitates the transaction on the buyer's behalf.
This agent is working solely for the buyer and not the seller of any particular property. The needs and interests, as well as financial confidentiality and negotiating strategies, are first and foremost the buyers' agents' responsibility and priority. The buyer's agent represents the buyer in a transaction. The listing agent or selling agent represents the seller.
If you're thinking about buying luxury homes on Sanibel Island or Captiva, you're probably looking for a real estate agent that can help you find exactly what you're looking for. But why do you need a luxury home buyers agent, and is there a difference? When we're talking luxury, a luxury buyer's agent has the skills and expertise to represent buyers in the top-tier real estate market. While there is no shortage of buyers agents to choose from, if you're looking for high-end real estate, there are ways to find the perfect luxury buyers agent that stands out from the rest.
Experience.
No amount of continuing education and real estate school can compete with experience. If you are on the lookout for your next home, you'll need an experienced luxury buyers agent with a proven track record of successfully helping buyers purchase real estate. This is not the time to use a newbie agent or first-time agent or even an amateur. This is where you need to be extremely picky and selective with your agent and make sure that they have the experience to back up the service you need.
Hyperlocal focus.
Experience is not the only qualification for a buyer's agent. Buyers agents must understand the hyper-local market in which you want to buy. Throughout the Sanibel and Captiva area, there are specific neighborhoods and communities that are geared toward the luxury market. Understanding these markets, the type of homes available, price points, and how to negotiate with those types of sellers are all keys to getting the right home. With an agent that may not be familiar with the luxury market, you may overpay or not get the terms you really want.
Real estate knowledge.
In addition to the local market and experience, a great luxury agent needs a strong knowledge of the industry. Everything changes in real estate practically month by month with new laws, rules, addendum, and contracts. Understanding the industry in detail will make sure that you're covered in any situation. Luxury buyers agents should have an intimate knowledge of the available inventory, days on the market, recent sales, and all the details about your specific price range and needs.
Proficient communicator.
Communication is key when it comes to rapport with other real estate agents and providing the best customer service for their clients. Most luxury home buyers are extremely busy and you shouldn't have to check in with your agent to find out what's going on. We want to communicate with you at your level of service, keep you abreast of all the information and changes to the market, and provide current market conditions and updates as often as possible. If at any time you're not getting the communication service you need, it's time to find a new agent.
Proficient negotiator.
An expert luxury real estate agent is not a pushover. You need someone as your advocate fighting for your terms, your budget, and your time frames. However, there's a delicate balance between being too pushy and aggressive and finding that sweet spot.
Luxury etiquette.
In this unique niche market, real estate sales don't always follow the same rules as a typical home transaction. Buyers agents need to be discreet, flexible, and readily available throughout the process. Many high-end real estate transactions actually take place off the market so agency to be able to handle private and public transactions. Finding the perfect buyer's agent for your luxury real estate purchase doesn't have to be stressful or complicated but you should take a little bit of time to interview and find the right agent and brokerage for your needs.
At The Bell Team, we specialize in Sanibel and Captiva luxury homes, specific communities and neighborhoods, and high-end value properties. Contact us at any time to schedule an interview or for more details on any properties on the market and a list of homes that might fit your search criteria and price that are listed off the market.
Search All Captiva Neighborhoods
Search All Sanibel Neighborhoods