Does Hurricane Damage Impact Property or Home Value?
Posted by Holly Peeples on Monday, November 14, 2022 at 6:06:43 PM
By Holly Peeples / November 14, 2022
Comment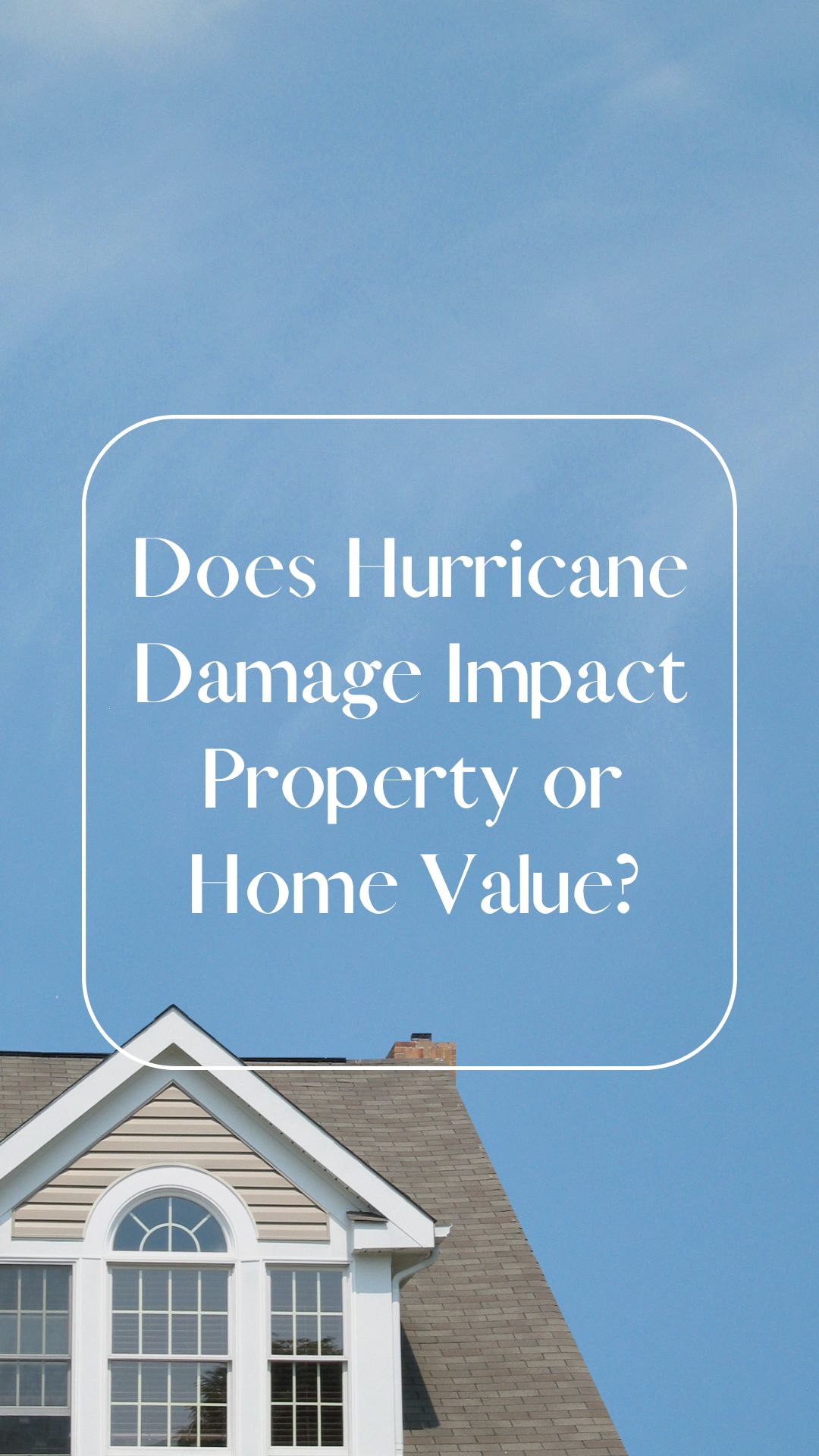 If you own a home in southern Florida or are considering a move here, you. may be wondering if it is a good investment to purchase a home or how your home value has been impacted after seeing the aftermath of Hurricane Ian.
Do hurricanes create a negative impact on the local housing market?
Research several times has shown that there is a positive long-term impact as a result of hurricanes. These reports also show that home sales happen less frequently and at a lower cost immediately following storm damage. This probably comes as no surprise. Research from former hurricanes has also shown that pending sales can drop by as much as 50% in Florida housing markets post-hurricane. But a study conducted at Colorado State University also found that this negative hit is very short-lived.
An immediate impact makes sense as homeowners are trying to recover from immediate storm damage. In some cases, the cleanup can take quite some time but once these repairs are made homes are as sturdy as ever and in some cases safer and more able to withstand storms than they were before.
Is it wise to purchase property in areas that experience hurricanes?
The Federal Bank of Dallas completed a study investigating the impacts of hurricanes on housing markets in hurricane-prone cities across America. This report found that a typical hurricane strike raises house prices for a number of years with a maximum effect between 3% to 4% three years after the hurricane.
In simpler terms, this means that homes in hurricane-prone areas tend to increase in value in the long term after a hurricane has occurred. This may be due to the fact that homes are rebuilt, updated, renovated, and more sturdy than ever.
For more information about Sanibel Island real estate including any questions you may have about buying are selling a home here please contact us any time.