Enjoy a Pickleball Camp at the Sundial Resort
Posted by Holly Peeples on Thursday, July 14, 2022 at 8:02 AM
By Holly Peeples / July 14, 2022
Comment
On Middle Gulf Drive on the southeast end of Sanibel Island is the popular Sundial Resort. There is a lot of activity that anyone can enjoy at the resort all year long, whether you are a local, a part-time resident, or a vacationing fan of the island that comes back every year, or even if it is your first time on the island.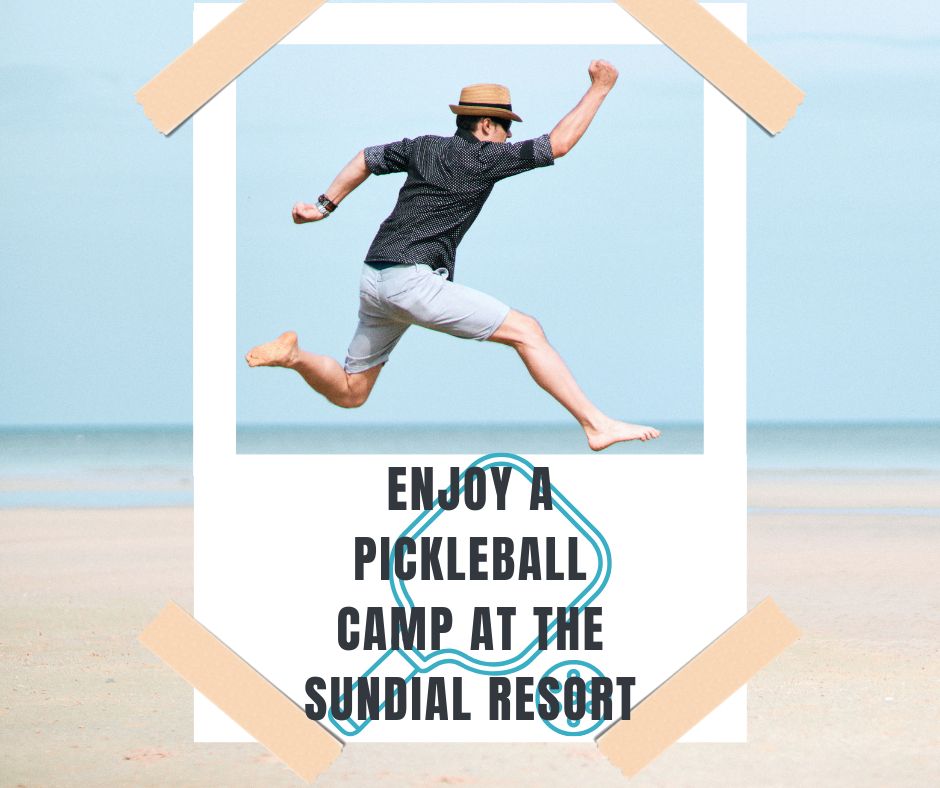 A great activity to enjoy at the Sundial Resort this year is their three-day Pickleball Camps.
Pickleball Has Picked Up Popularity
Over a few years, the game of pickleball has gained a lot of steam all across the country and even the world. There have been several news stories over the last few years about pickleball's rising popularity. There was even a story written a few years ago about the self-proclaimed "Mecca of Pickleball" right here in a town in Florida.
The game of pickleball has been around since 1965. Interestingly, the game was created on the other end of the country in Seattle Washington. The game got its name from the creator's cocker spaniel who was named Pickles. The cute pooch would chase balls around and hide them in the bushes.
Pickleball was first most popular with retirement communities and spread like wildfire across states like Florida, Arizona, and California. Today it is popular with people of all ages and is easily played across generations. This is perhaps why it is so loved. The sport has now grown into having its own sports associations and popular tournaments around the country.
Related: Summer Vactioning in Sanibel and Captiva Island
You can learn the game of Pickleball on Sanibel Island this Summer and Get to Know New Friends
The Sundial Resort on the south end of Sanibel Island is hosting a series of 3-day pickleball camps to teach you the game, help avid players improve their game, and have fun, as well as help players, make some new friends with the same interests. It is called the "Sundial It Up Pickleball Camp."
Camp packages begin in August and can be booked through December. Each camp is three days and the package rates range from $1006-$2935 per person based upon the room occupancy and the dates that you choose for camp. It is good to note that room check-out time is prior to 12:30 on the final day and the last session ends at 11.:30 on that day.
The camp is scheduled from 8:30 AM to about 12:30 PM each day. There are game instruction and court assignments depending upon your preferred level of play as well as fun recreational opportunities to just chat and get to know who you are playing with in your camp session. There will also be a time to ask questions of the instructor on day three as to where you may want to take your pickleball play into the future.
If you are local to Sanibel Island the Sundial Resort also offers a camp-only package without lodging and the complimentary breakfast for resort guests. For more information on a camp-only package, you can call phone number 239–3 95–6037 or email josh.jeffcott@sundialresort.com to get all details about this alternative option.
There are so many great activity options to enjoy on Sanibel Island. Though it is small, there is never a lack of things to do. Even just sitting back and relaxing is more fun on the Island.
For more information on living on Sanibel or Captiva Island, including information on available real estate on Sanibel Island and Captiva Island please contact us any time.