Fall Maintenance Tips for Florida Homes- Important Tasks Specific to Florida Homes
Posted by Holly Peeples on Monday, September 5, 2022 at 12:26 PM
By Holly Peeples / September 5, 2022
Comment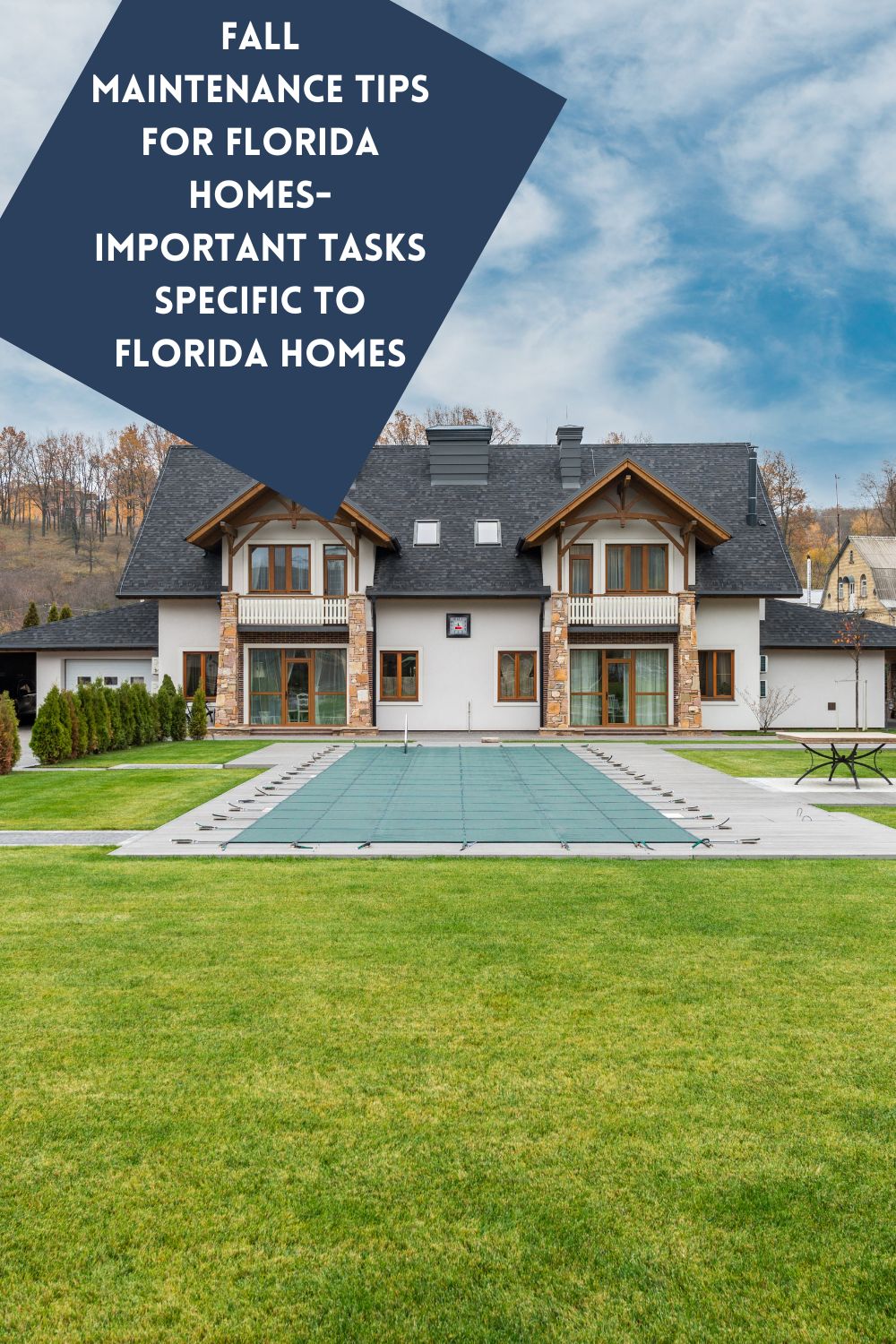 There are five major climate zones within the continental United States. This means that certain things someone is accustomed to doing in one area are not going to work for another area. If you own a home in Post Falls Idaho your maintenance upkeep is going to be different than owning a home on Sanibel Island Florida. For example, the climate of the sunshine state often deals with hurricanes and an annual precipitation average of 54 inches.
One thing many Florida homeowners are well aware of is that muggy and humid Florida summers with high temperatures can create a very uncomfortable outdoor work environment. This is why fall is a better time to do those outdoor seasonal home maintenance tasks as the weather cools a little bit. Here are some helpful fall maintenance home tips for Florida homeowners.
Fall is a Great Time to do an Annual Check of Your Disaster Supply Kit
Hurricane season is officially over on November 30 though the weather does not perform within man-made dates. It is always a good idea to check your disaster supply kit annually to make sure that everything is in order and ready to go for the next bout of harsh weather. If you do not currently have a disaster supply kit now is a great time to begin one. Some good things to include within your supply kit include a two-week supply of medications, battery operated radio, important documents that are best kept in a fireproof safe such as insurance information, at least 1 gallon of water per person, any needed pet supply items, a solar-powered phone case, flashlights, lanterns, first aid kit, and non-perishable foods. For a very detailed supply list, you can always check the Florida Division of Emergency Management.
Get Some Yardwork Done
If there are trees and shrubbery on your property it is a good time to give these plants a much-needed yearly pruning and trimming. If there were tropical storms or hurricanes you may have broken branches hanging from trees. Now is the best time to trim these back as well as any other branches that could cause damage to your home or surrounding property. You also want to look for dead branches and prune them off as well to keep your tree in its best health. Of course, it is also a good time to ask the help of a professional landscaper to see if any trees may need to be completely removed because they pose a falling hazard.
Since the rain is beginning to die down, fall is also a good time to fertilize the grass.
Check up on Your Pool
There are many Florida properties that have their own private pool. This is a good time to perform annual pool maintenance. Most people use their private pool year-round in Florida it is good to have a thorough inspection at least once a year. You want to check the filter and debris traps and inspect all of your pool equipment. It is a good idea to call in a professional pool maintenance company to inspect your pool once a year as they may be able to spot items that you do not see.
Power Washing
Using a pressure/power washer is always a good idea to keep the outside of your home at the peak of curb appeal. There are many things that can gunk up or grow on the exterior of your home including the siding and the windows. You'll be surprised at what a good power washing can do to the siding, windows, and walkways around a home to make them look brand new again.
Performing Exterior Repairs
Even the smallest of storms can cause damage to the exterior of a home. The end of hurricane season or just after a storm is a good time to take a walk around the outside of your home and your property to inspect the condition of the exterior of your home. Make sure to check things like the roof, foundation, siding, landscaping, outbuildings, etc.
Check Alarms
Making sure that the safety alarms within your home are running correctly is crucial to home safety. You want to make sure that you are checking both smoke and carbon monoxide detectors to ensure that they are running properly. Perform a test of each alarm to ensure that they are able to sound off if a problem arises. If your smoke alarms are hardwired into your home you can do this through the application on your technological device that accesses the system. If you do not have hardwired smoke alarms you want to make sure that all of the batteries are fresh and ready to go. Hardwired alarms also have a backup battery should your power go out so you want to make sure that you check batteries on hardwired devices as well.
For more information on living on Sanibel or Captiva Island including available Sanibel/Captiva Island real estate please contact us anytime.