Finding a Contractor After a Hurricane
Posted by Holly Peeples on Tuesday, October 18, 2022 at 1:16:58 PM
By Holly Peeples / October 18, 2022
Comment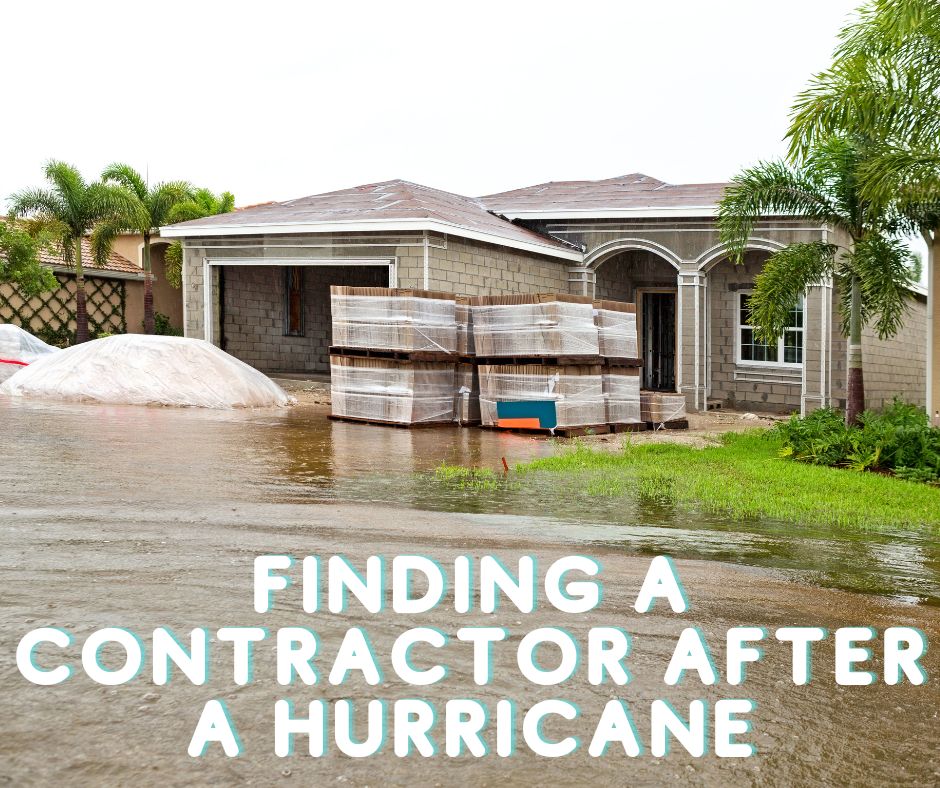 Hurricane Ian created a significant amount of damage to many homes all over Sanibel Island. And many people are taking the beginning steps to figure out repairs on their property for a return to normalcy. After speaking with insurance or finding funding through government help, the next step is finding the right contractor.
It can be tough to find a contractor available when everyone else around you will also be searching for one. It could mean waiting a longer amount of time or having to search further away from home for a contractor that is available to get much-needed work done.
Here are some tips to help you find a contractor after a hurricane
The bidding process may look different
Contractors in your immediate area will be in high demand for their services and as such, some of them may forgo the bidding process if they feel the person requesting it is doing so in order to shop around. While it is smart for the homeowner to shop around, a contractor that is not hurting for business will not want to give their time to a job that might happen as compared to a job that is guaranteed.
One way around this could be to have a conversation over the phone and get a rough estimate of what a contractor might charge after describing the work that you would like performed. In some cases, people have offered to pay a small fee to have a contractor come out and give them a bid in person. This helps to compensate a contractor for their time which is in high demand and could in turn be used as a deposit toward the overall cost if the contractor is hired.
Make sure you know the contractor is licensed and trustworthy
This is one of the biggest concerns in hiring a contractor at any time but especially during a time when homeowners are vulnerable and need help. As contractors are in high demand it can leave some homeowners feeling desperate and willing to hire just anyone offering to do the work.
Before agreeing to anything make sure that there is a written contract that the contractor provides an understanding of what services will be carried out as well as a copy of their licensing supplied to you. It is also good to get proof of the personal insurance they carry for any of their employees or subcontractors working on the property to cover any mishaps.
Don't agree to pay for the project in full upfront or in large payments
Many of those claiming to do contracting work but are in fact trying to take advantage of people will operate in a few routine ways. You never want to hire a contractor that expects all of the payment upfront or a huge portion of the payment at the beginning or before the job is complete. This makes it easier for the contractor to take this large payment and not finish the work. Never agree to pay a contractor in full or even almost in full until the work has been completed.
Find a contractor that communicates well
A good contractor will communicate all of the details to you in a timely manner. Especially if there's a change or an unseen surprise that demands more attention and ultimately a higher price. The contracting process either with making disaster repairs or remodels is always one of constant communication with the homeowner. This is because there are several details that can quickly change especially with disaster repair as well as several small decisions that need to be made in the restoration process. An honest contractor is willing to work with you on the small details every step of the way.
For more information on real estate on Sanibel Island please contact us anytime.