Fun Boating Destinations Around Sanibel
Posted by Holly Peeples on Monday, July 17, 2023 at 6:52:59 PM
By Holly Peeples / July 17, 2023
Comment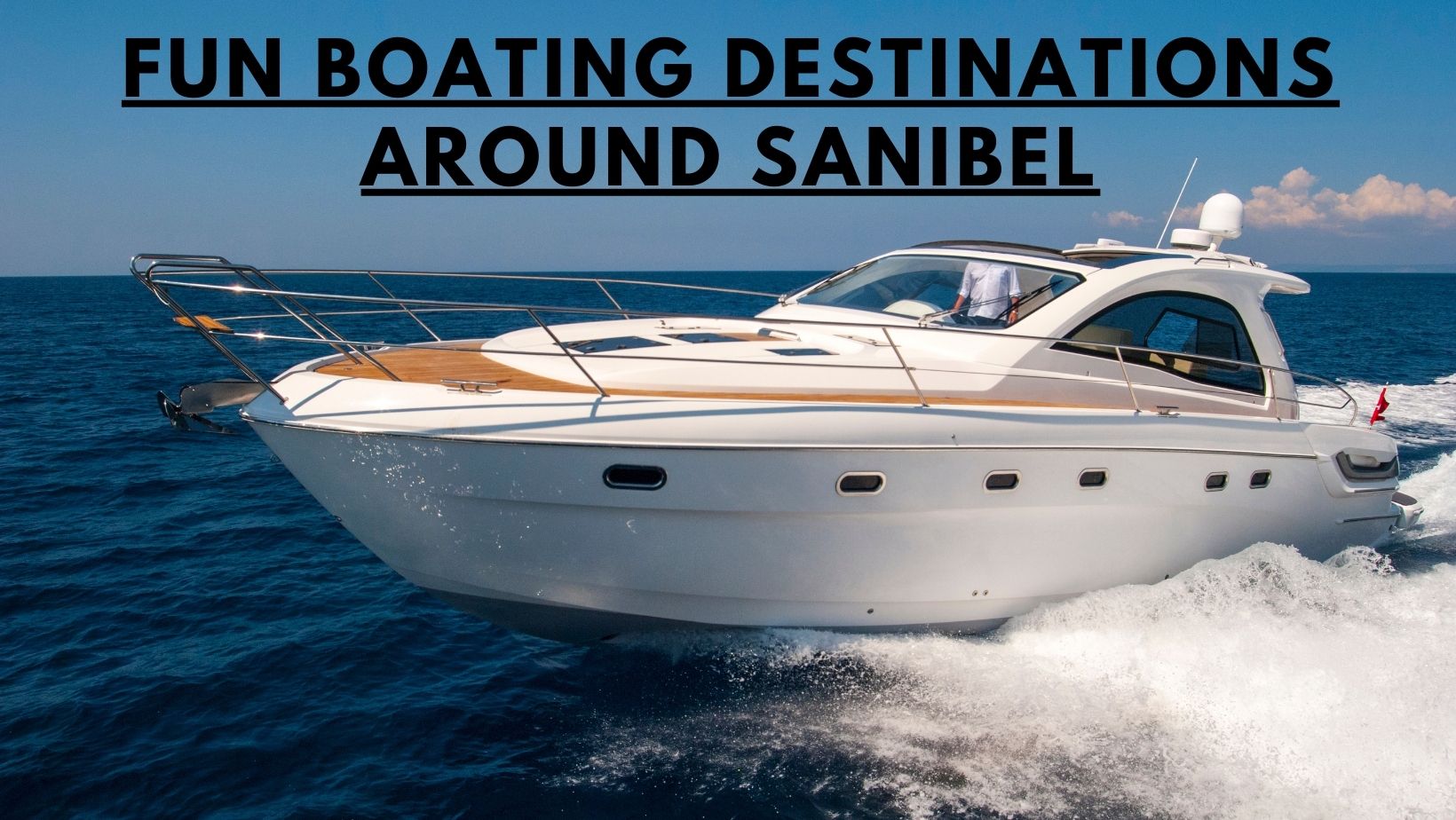 Being that Sanibel Island is an island and therefore surrounded by water it is an obvious boating destination. As such there are many great Sanibel properties with boat docks right in their backyard or the ability to purchase or rent a boat slip just steps from the door. If you have just moved to Sanibel Island with your boat or are considering a purchase of a Sanibel boat property you may be wondering what the best boating spots around Sanibel are.
Sanibel Island is located in southwest Florida and is one of the hottest boating destinations in America and the entire world. There are countless amazing boating destinations to get to from Sanibel both close and within a day's trip. The list is extensive and could go on forever but we will just stick to the closest and most popular boating destinations near Sanibel.
Fun boating destinations near Sanibel Island
Cayo Costa
This is probably the most popular state park in the area and it's only accessible through a trip on a private ferry or a boat. It is known as a boating paradise with 9 miles of pristine beaches and lushley forested areas of pine trees. It is an unspoiled beach lover's paradise where popular activities include swimming, snorkeling, and surfing. And the adventures don't stop at the beach you can also enjoy hiking, off-road biking, and more. If you love to camp the park offers cabins and tents for overnight trips but it is good to know they book fast and need to be reserved almost a year in advance.
Boca Grande
Boca Grande is a great place for anyone who loves a rich history. It is also well known as a treasure trove of tarpon fishing. If you are a fishing enthusiast and love a good fishing tournament, check out the many tarpon fishing tournaments. Boca Grande Beach is also a hotspot in the area that retains a quiet feel and has countless shells to collect. It of course is not comparable to the shelling on Sanibel but it is a decent spot.
Lovers Key State Park
This is located fairly close to Sanibel at the end of Fort Myers Beach. This is often highly regarded as one of the best beaches in the entire country. There's a spot of refuge for many species of local wildlife including bottlenose dolphins, West Indian manatees, marsh rabbits, bald eagles, roseate spoonbills, and much more. It is a favorite spot for swimming, sunbathing, having a picnic, or looking for some amazing seashells. Black Island in the park is more than five miles of multipurpose trails that are great for bicycling and hiking.
Bowditch Beach Park
Bowditch Beach Park is on 17 acres of land in the northern portion of Estero Island. 10 acres are used as natural preserve land and seven are used for community recreational purposes. The back bay near the park gives peaceful surroundings and quiet waters and also allows for boat watching of vessels arriving and departing at the bay. There are some great walking trails in the park and this is a great spot for sunbathers and swimmers. The views in the bay are amazing and like no other.
Pine Island
Pine Island is very natural and uninhibited. It is a secured aquatic reserve with a focus on preserving the ecological underwater landscape. It is an amazing spot to go paddle boarding. This is a great place to learn about the ecosystem of the waters around the barrier islands in this area of southwest Florida
Cape Harbour
Cape Harbor is a marina with a great collection of modern amenities including a spa and salon, several art galleries, and a nice collection of unique boutique stores. Most of the boutiques are locally and independently owned with something you cannot find in any other store you will visit. There are some great waterfront restaurants in Cape Harbour as well there is a restaurant to fit every food and atmosphere preference. This deep-water marina can house both large and small vessels and offers daily, weekly, and long-term slips. If you plan on a day boating trip you can also dock your boat for free at the sea walls.
Cape Coral
Cape Coral is one of the largest cities in southwest Florida and as such there are several things to explore and do in Cape Coral. Cape Coral is easily accessed by the water and is also beloved by boaters. There are many destinations to pull up a boat and enjoy what Cape Coral has to offer including several different restaurants.
There of course are also several great places to just take a quick 10-minute boat ride to another portion of Sanibel Island or to head over to the sister island Captiva Island. And if you are looking for a bit of a bigger boat excursion there of course is everything along the western coast of Florida and then there is heading south down into the Keys and around toward Miami.
For more information on finding great boat properties in Sanibel and on Captiva Island please contact me. I am highly knowledgeable in all Sanibel and Captiva real estate and can help you find a Sanibel boat property that meets your wants and needs.