Get to Know Your Sanibel Neighbors by Joining Santiva Islanders
Posted by Holly Peeples on Monday, November 6, 2023 at 8:43:49 AM
By Holly Peeples / November 6, 2023
Comment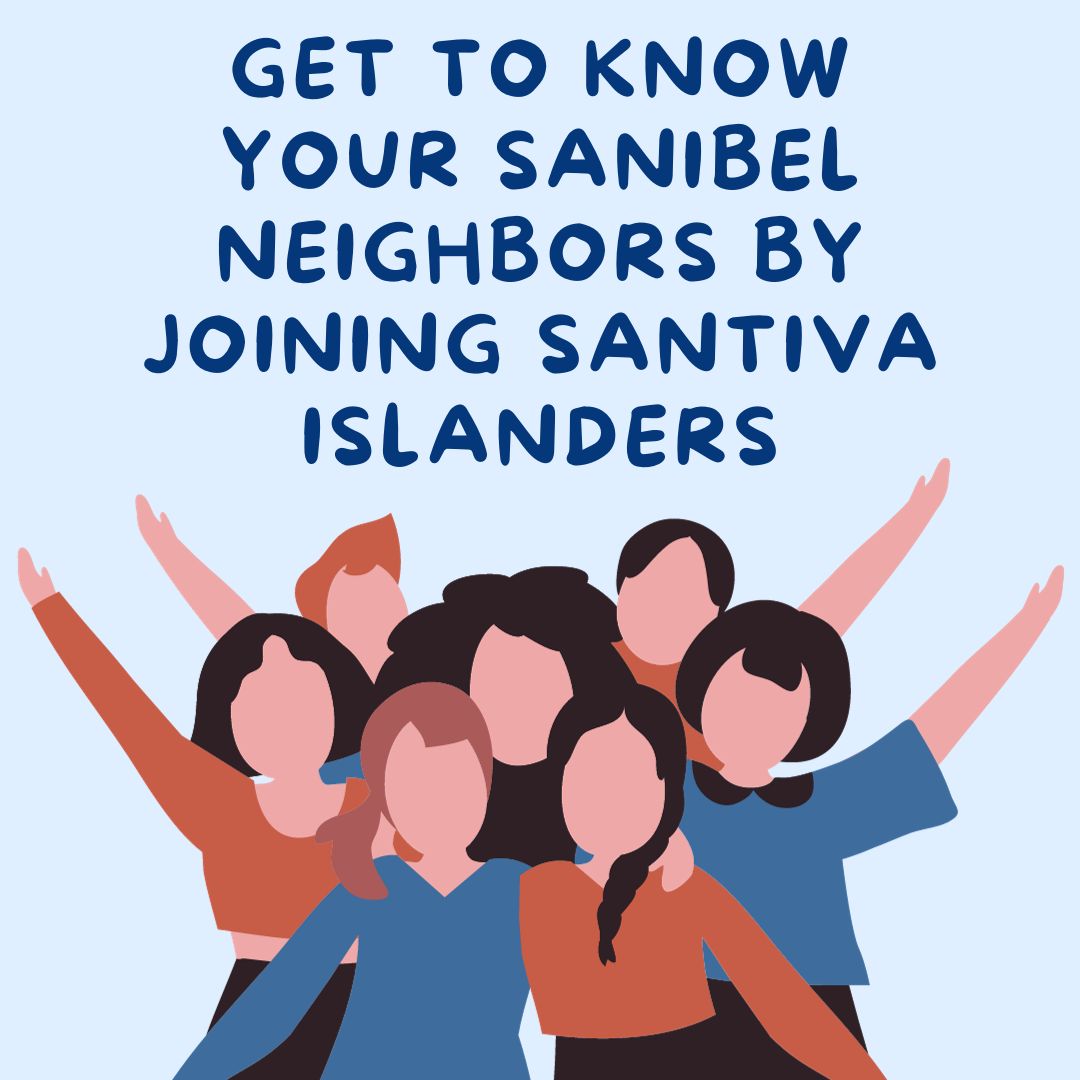 If you have just relocated to Sanibel or Captiva Island or are considering moving to the island you may be wondering what activities are available to you. Something to get involved in the community and meet new people and help you to fall in love with living on the island. After all, we all need a community and relationships with one another.
Checking out these Santiva Islanders is a great way to fill up that social calendar and get to know the other adults who live on Sanibel and Captiva Island both year-round and part-time.
About the Santiva Islanders
On their website, the Santiva Islanders describe themselves as a nonprofit organization that provides social, recreational, wellness, and educational activities for all adults on Sanibel and Captiva Island. They serve the islands and the surrounding areas and have available gatherings for anyone who lives on the islands full-time, part-time, or is just visiting.
The Islanders exist to offer a strong and united family community that supports one another. They are aware of the growing isolation and loneliness that people feel especially in the last few years and they are coming together to keep the community going and reduce feelings of loneliness and insignificance for all adult island residents. They began as a seniors program and have expanded to serve adults of all ages on the islands and surrounding areas.
The name Santiva comes from the last mail boat that was a part of a fleet delivering mail, passengers, and provisions to the islands before the causeway was built allowing cars to travel to the island in 1963. The boat traveled between the islands and the mainland across Pine Island Sound six days a week no matter the weather. It was a boat that brought people together and helped keep a community thriving and growing. This is what the Islanders program has a focus on doing so there is no better name for the club.
How to become a member
You can sign up for a membership on the islander website. To participate in the activities membership as required. You can simply fill out the membership form and there is a very small yearly due fee of $25 per year.
Popular Islander Activities
There are many great activities to enjoy when you are part of the club some of the favorite recurring events include the Page Turners Book Club which meets once a month at the Gathering Place to discuss a new book every meeting time. Leisure Lunch is another monthly activity where members of the club meet together for lunch and community at one of the local restaurants on the islands. It is a fun opportunity to just enjoy a meal and a relaxed conversation with friends. Mudbugs Happy Hour is every Monday from 4 to 6 PM with half-price appetizers and drink specials and plenty of like-minded people. On Tuesdays and Thursdays are exercise classes at the Gathering Place.
Volunteering
One of the best ways to get to know people on the island is to pitch in and help out in community-run activities. The Islanders have the opportunity to volunteer and help out with programming. If you are interested in helping to make sure that the events bringing adults on the island together continue to happen you can fill out the volunteer form to receive more information about what this could look like.
Annual Book and Jewelry Sale
Every year the club has a fundraiser sale to help offset the costs of activity and membership fees. This year the sale is on November 11 from 11 am to 2 pm at the Sanibel Recreation Center. The Recreation Center is located at 3880 Sanibel Captiva Road. The sale will feature new books donated by Gene's Book Store along with all types of jewelry both new and previously loved and a collection of accessories. It is good to note that the sale is only accepting cash and check payment types.
If you are interested in meeting community members on the island, Santiva Islanders is a great way to get started. For more information on living on Sanibel and Captiva Island please browse our website and blog. If you are looking to purchase a home in Sanibel please contact me. I am here to help with all of your Sanibel and Captiva real estate needs.