Helpful Information about the Seller's Net Sheet in a Home Sale
Posted by Holly Peeples on Monday, October 3, 2022 at 2:48 PM
By Holly Peeples / October 3, 2022
Comment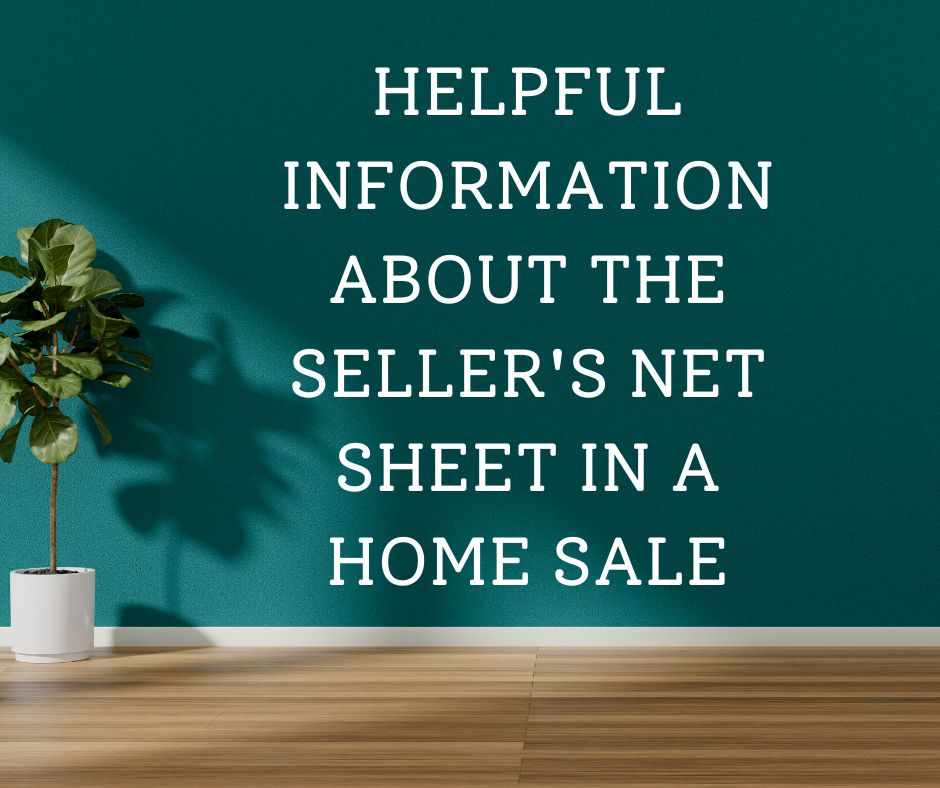 Selling a home is no small undertaking; as such, there can be seemingly hundreds of little details to keep track of, especially regarding legal terms and required documentation. One document that is little talked about in the home selling process is the seller's net sheet. It is a sheet for the benefit of the home seller to retain useful information on the transaction about the sale of their property. In some real estate transactions, a seller may receive more than one net sheet throughout the process.
What is a seller's net sheet in a real estate transaction?
The seller's net sheet, sometimes shortened to just a net sheet, is similar to the closing statement that both buying and selling parties receive just a few days before the final closing on a home sale transaction. It includes an itemized tally of all costs associated and expenses associated with the home sale that apply to the current homeowner. These are all of the costs that the homeowner will incur as a result of officially selling their home.
The closing document is almost the same as the net sheet but the closing statement is an official legal document with the final and most accurate figures. The net sheet differs as it is an unofficial estimate of expenses to the property owner and what their total profit will be estimated at the final close of the home sale. In a way, it is sort of a balance sheet giving a pretty close estimate of the final profit from the sale.
When does a property owner receive a seller's net sheet?
It is not required that a homeowner be provided a seller's net sheet by law but often real estate agents will provide one sometimes more than once throughout the home sale after an offer has been received on the property. Sometimes a first net sheet will come prior to this when homeowners are interviewing real estate agents. Sometimes an agent will provide what they estimate a potential client could make from their property if they work with them.
Some real estate agents like to offer an updated net sheet with every offer received to help a client compare offers and estimate which one might make them a better profit. It can help to clarify what a homeowner stands to benefit from each offer they receive.
Sellers may also receive net sheets a couple of times after signing a purchase agreement with a buyer. Especially if something changes in negotiations during the due diligence process.
Who prepares a seller's net sheet?
Title companies and closing agents are responsible for preparing closing statements and net sheets are most often provided by realtors or real estate agents. In some larger real estate brokerages, a member of the office administrative staff may put together this information for an agent in the office.
A net sheet can be helpful and insightful to home sellers to get a good idea of what their final profit from their home sale could look like. It is a good idea to ask your agent if they can provide you with one to help you get a good and clear picture of what to expect from the sale of your home.
For more information on purchasing a home on Sanibel/Captiva Islands please contact us anytime.