Highest Rated Night Life Spots in and Near Sanibel Island
Posted by Holly Peeples on Friday, July 14, 2023 at 4:00 PM
By Holly Peeples / July 14, 2023
Comment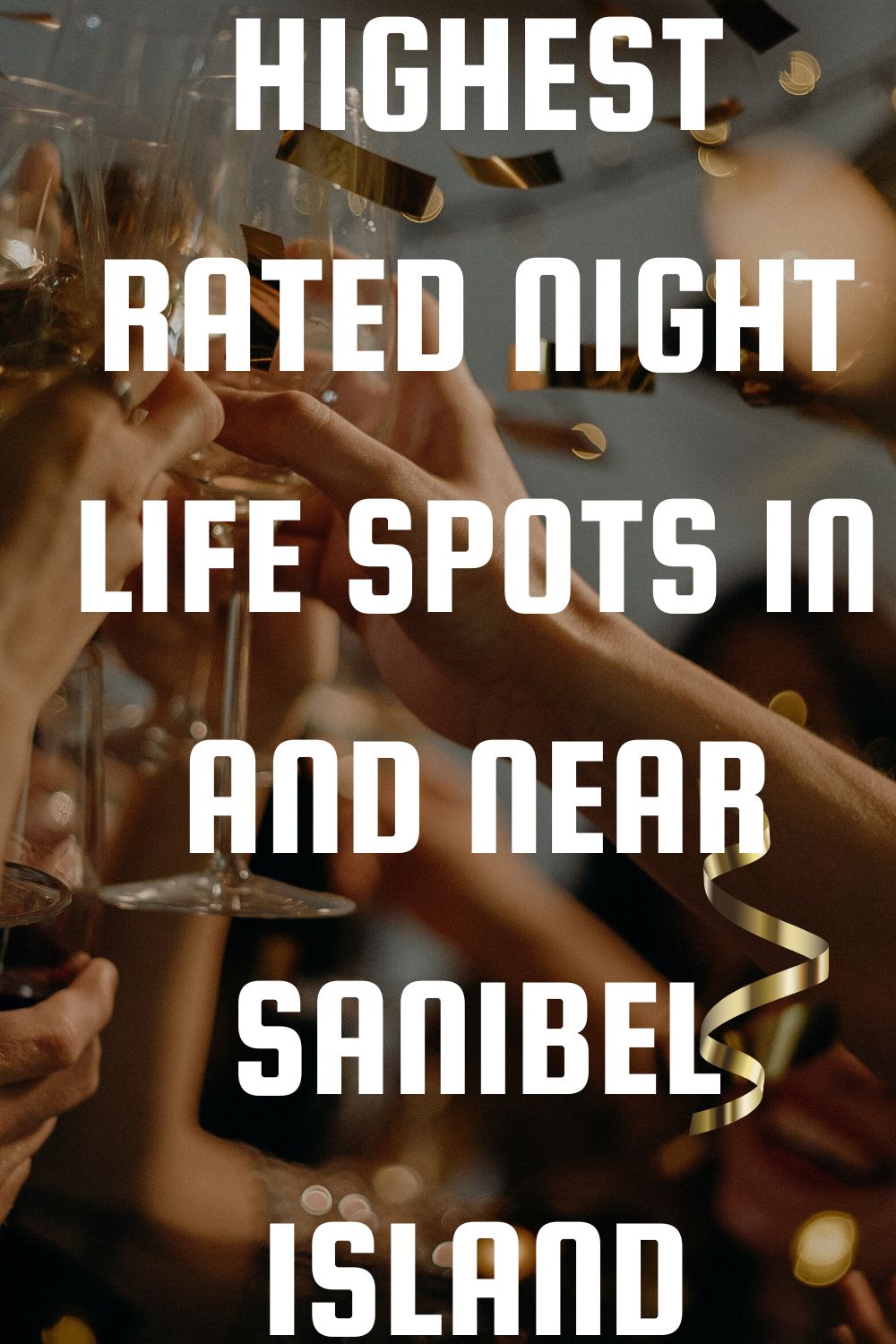 Living on Sanibel Island is one of the best places in the world. There is so much to do and enjoy for anyone searching for a peaceful South Florida beach/island lifestyle. Some of the most popular and notable activities take place in the daylight hours. But what is there to enjoy for nightlife in and around the island?
If you have just moved here or are considering a move here you are probably interested in learning all you can about the area to find how you can comfortably adjust and fit in. A big question many people have is what about nighttime activities. We have compiled a list of the highest-rated nightlife spots in and near Sanibel according to the most up-to-date Yelp ratings.
Most Popular Nightlife Spots Around Sanibel Island
Doc Fords Rum Bar and Grille
Doc Fords Rum Bar and Grille is somewhat of a Sanibel Island Landmark. Doc Ford's has four total locations, but the original is on Sanibel Island. The restaurant is well-loved on the island and after some major recovery from the latest hurricane, they are back in business. Doc Ford's can be found at 2500 Island Inn Road in Sanibel. It is open from 11 am to 10 pm and boasts to serve the best mojito on the island. Doc Ford's has two dining rooms and an outdoor patio space and plenty of great food dishes and drinks.
Tiki Bar at Lighthouse Resort Ft Meyers
Just across the water from Sanibel Island in the city of Fort Meyers is the famous Tiki Bar at the Lighthouse Resort. The bar is open every day from 9 am to Midnight next to the hotel pool. On certain days the bar also features live entertainment. It is a legendary watering hole of Fort Meyer's Beach. It is easy to find under the iconic thatched Tiki roof. It is well known for its live events and drink specials as well as the fun and tropical atmosphere.
Oasis Pool Bar
The Oasis Pool Bar and Grill can be found at the Tween Waters Resort on neighboring Captiva Island. While it is only open daily until 6:30 pm it is still worth a visit and a mention on the list. The Tween Waters Resort has a number of great dining venues and the Oasis Bar does not disappoint. It is a great place to enjoy an amazing dinner on one of the best islands in Florida and enjoy a drink or two.
The Sanibel Grill
The Sanibel Grill is the only sports bar on the island. It is also a great place to find some amazing seafood in a casual atmosphere. The grill is open every day from 4 pm to 10 pm and food is available to order until 9 pm. On Tuesdays all day long for a limited time, the Grill is offering $10 food specials and happy hour specials. The Sanibel Grill is located at 703 Tarpon Bay Road.
Kava Culture
Kava Culture is open pretty much all day long and late into the night at 2 am in Fort Meyers. Kava brings Hawaiian culture and laid-back island vibes to the area. Kava is a root from the south pacific that has an exotic and earthy taste. The Kava drink is made by squeezing the root and drinking the "juice" from coconut shells. It is a natural muscle relaxer and helps to calm without impacting cognitive and motor skills. Kava Culture is a chain of stores that serves up Kava drinks, elixir drinks, and tea blends. It is found in downtown Fort Meyers at 2400 First St.
Sunshine Seafood Cafe and Wine Bar
The Sunshine Seafood Cafe and Wine Bar is open from 5 pm to 10 pm on Captiva Island and is beloved for its amazing high-end food and its extensive great selection of wines. You can find it at the Captiva Island Inn 11508 Andy Rosse Lane. It was once voted 1st Place for "Best Kept Secret" by Gulfshore Life Magazine. It is the best place for seafood and wine, but also serves a great steak if seafood isn't your thing.
These are just a handful of great places open within an hour of Sanibel Island. We kept to everything open on Sanibel and Captiva as well as Fort Meyers but there are also great places open in Cape Coral and beyond.
For more information about living on Sanibel Island including available Sanibel Island real estate please contact us any time.