Home Sellers are Beginning to Lower List Price
Posted by Holly Peeples on Monday, November 15, 2021 at 6:41 AM
By Holly Peeples / November 15, 2021
Comment
Mortgage rates have been historically low for around a year and a half now and they continue to remain near record lows right now. Some 15-year mortgages are hovering around a very low 2% interest rate while 30-year rates are averaging around 3%. Though mortgage rates are phenomenal many potential buyers are worried about the recent significant rise in home prices and are unsure of whether they should actually purchase a home.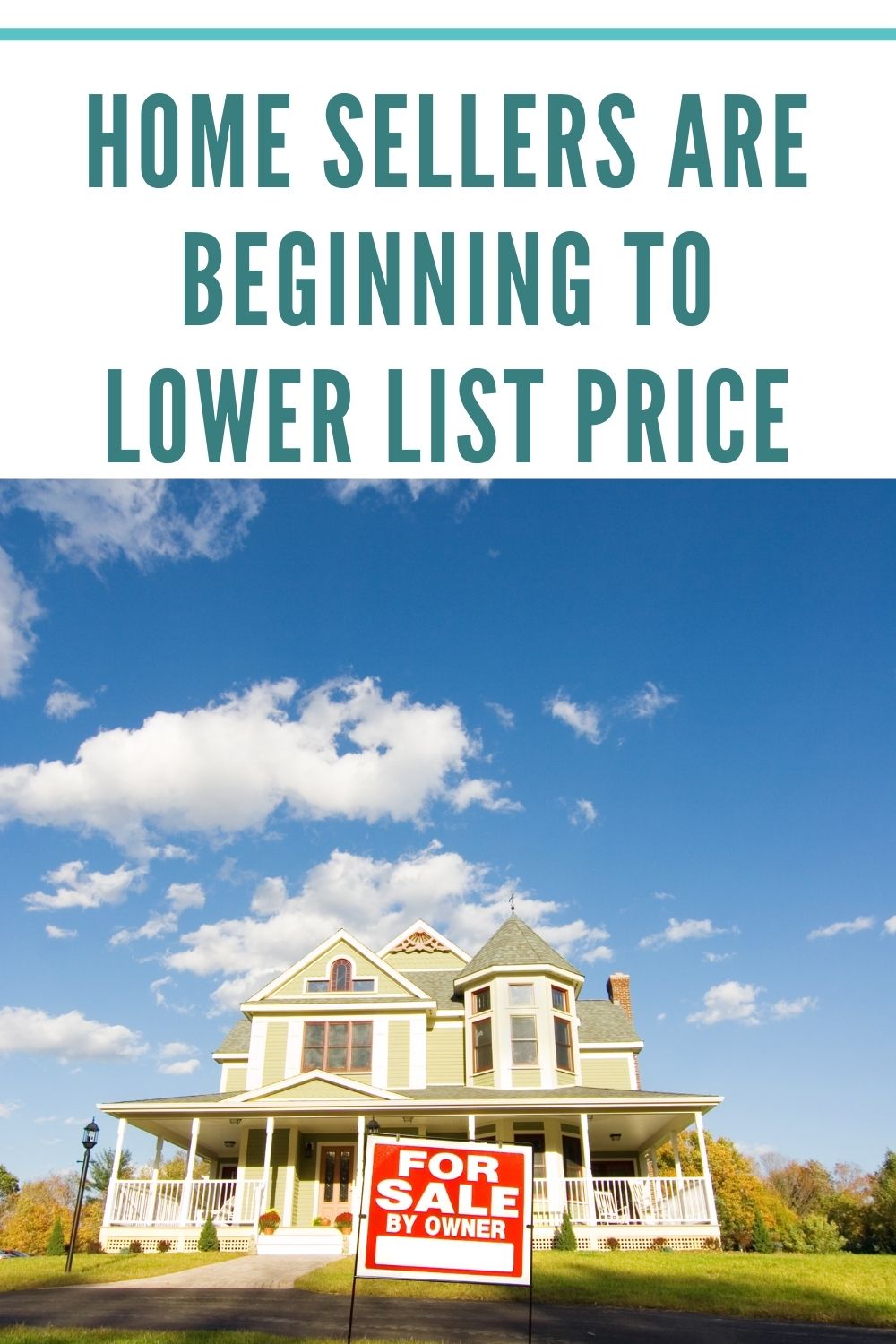 Here is what some economists across the country and financial experts think will be happening in the housing market through the end of 2021.
Jeff Tucker who is the senior economist at Zillow, a very large and maybe the largest online home listing search site, believes that the monthly home value growth has begun to slow from the record-breaking pace over the summer. He has seen that home inventory has been up as compared to previous months over the last four-month period and that more homes are being listed for less money. Jeff has stated that this points to the competition cooling down amongst homebuyers, but it does not necessarily mean that we are not still in a hot seller's market.
The latest market reports from Zillow in October have shown that there is a slight cool down in many markets across the country and that monthly home evaluation appreciations have been slowing down since the month of January 2021. Zillow reports also showed that the inventory of homes for sale has increased over the last four-month period. Experts at Zillow are expecting the average home in America to increase in value by 4.7% through the rest of the year and an increase of 11.7% by August of next year.
Greg McBride who is the chief financial analyst at Bankrate says something similar to Jeff Tucker, he believes that the frantic pace we have seen in the housing market is cooling off just slightly and that demand is still exceeding the supply currently. He does not believe it is a good strategy for buyers to expect that prices will fall, but it is a good idea to wait until you feel less pressure and more comfortable where there are less buyers waiving things like inspections.
Jacob Channel works with the mortgage site Lending Tree where he is a senior economics analyst and he has noticed that the recent data is showing a 2% decline in home sales in August 2021. He believes that this is evidence that the market is cooling off a little bit and that it is expected as traditionally the housing market in fall does cool down. He does not believe that a decrease in home sales means that prices will begin to drop quickly and if a home price does fall it will be very slight.
Elizabeth Renter is a data analyst at the large financial website NerdWallet and she is predicting that several local markets will have an easier buying market into the fall and winter. She does not believe that those searching to purchase a home right now will have an extremely easy time finding one, but easier as compared to the peak season of 2021, and possibly an easier time than the peak season of next year in 2022.
Several real estate experts believe that there are many factors that go into the personal decision of actually deciding to make the move on buying a home. It is advised by many experts that those who are ready to make the move and have some flexibility, should consider doing it as soon as possible. All predictions say that home prices will continue to increase so saving money on a home is best done sooner rather than later.
Looking for a home in Sanibel or Captiva real estate? Start here with our expert real estate professionals.