Home Upgrades to Consider Making as You Restore Your Home in Sanibel Island
Posted by Holly Peeples on Monday, November 28, 2022 at 5:56:08 PM
By Holly Peeples / November 28, 2022
Comment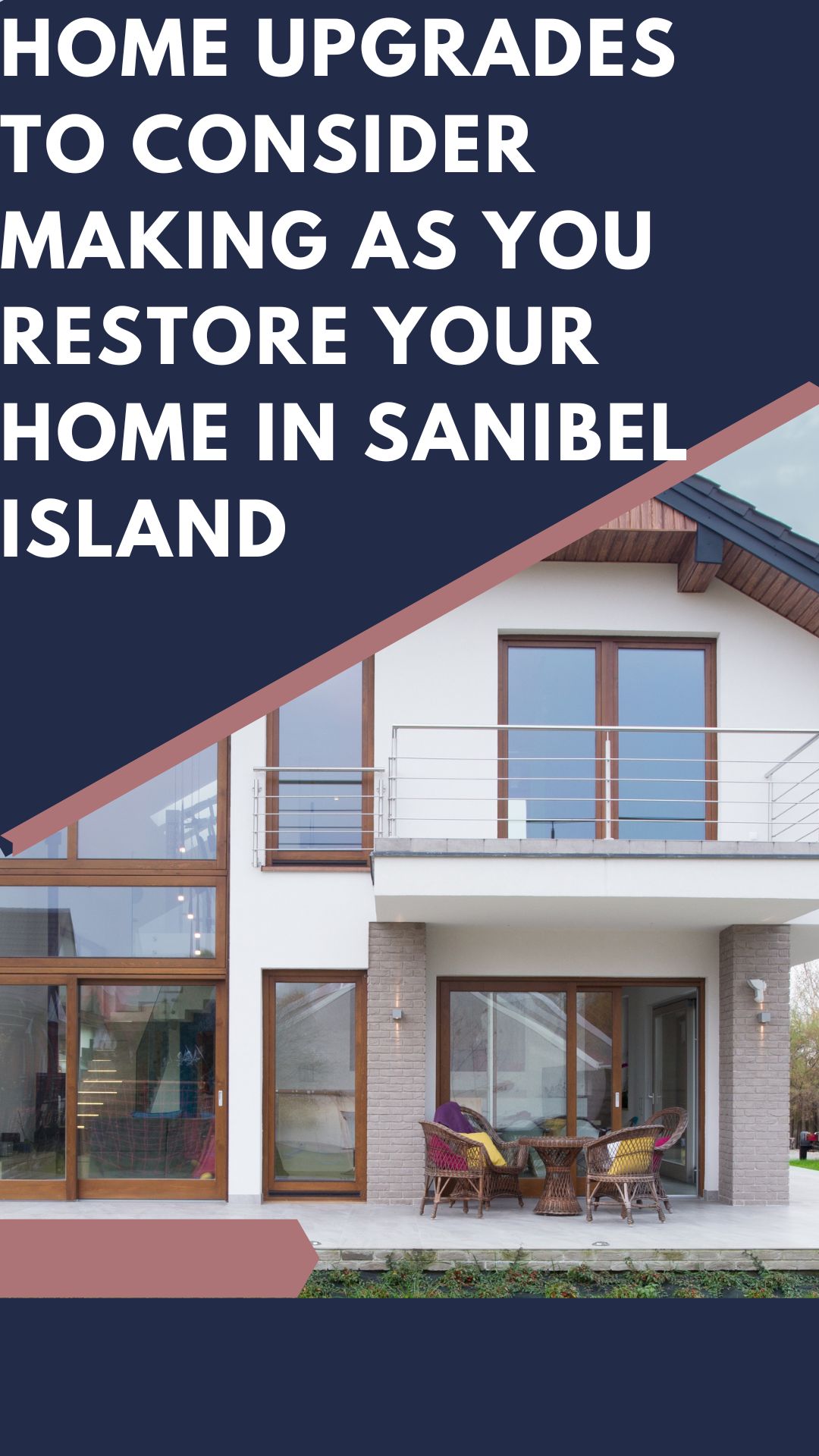 As homeowners on Sanibel Island begin to recover from the devastation that hurricane Ian brought to the island some may be wondering if they should take this opportunity of rebuilding and remodeling their homes to make a few upgrades and fixes.
It is good to know that any upgrades you make above what was already in your home will cost extra money from your own pocket as insurance is in place to give funds for rebuilding your home to the current status it was in before the hurricane occurred. But if you have the funds and ability to do so now could be a good opportunity to make some upgrades you have been thinking about while the contractor is at work in your home.
Home improvements that help improve the value of your home the most
Bathroom Remodel
One of the most focused areas of a home, when someone is shopping, is the bathrooms especially the private bathroom attached to the main bedroom. There is nothing quite like having a place to relax in a spa-like atmosphere all to yourself after a long day. Recently the National Association of Realtors shared a survey showing that 19% of people who renovated their bathroom did it because they felt like it was time for an update. Some simply wanted an upgrade for worn-out surfaces and tired-feeling finishes and materials. After completing a bathroom renovation 58% of survey takers felt an increased sense of enjoyment in their homes. 80% said they felt a major sense of accomplishment. And 33% of real estate agents taking part in the survey said they would recommend homeowners renovate a bathroom before putting a home on the market.
Adding Or expanding a deck
Outside is one of the best things about Sanibel Island and who doesn't want more opportunity to enjoy your own private outdoor space? Outdoor areas have become increasingly popular in homes all across the country no matter the location.
The kitchen
This comes as no surprise as many have heard that the kitchen is the heart of the home and that kitchens sell homes. If your kitchen was a little tired and needed redesigning or some better function this may be a great investment.
The front door
One of the many ways to improve curb appeal for your home is with an aesthetically pleasing front door. If you plan to sell your home at any time curb appeal is one of the biggest things that helps get a home sold. The way the exterior of a home looks entices buyers to want to take a look inside the home.
Garage door
In addition to creating curb appeal with your front door, you can also bring the allure of the outside of your home up a couple of notches by updating and upgrading your garage door. In addition to improving the outside look of your home, it can also help to make it more secure.
Wood flooring
There is something timeless about hardwood floors. Not only do they look great no matter the time. They also can last a lot longer than a lifetime when they are properly cared for. It can be an expensive upgrade but it is well worth the investment to have flooring that can last a lifetime.
Closets
One thing that we don't often think about but is thought about when shopping for a home is the ability to store things easily and neatly. Installing organizational systems within closets will not only make your life easier but will be very appealing if you decide to sell your home.
Making a few upgrades to your home could be worth the extra investment as you rebuild after the hurricane. If you need more information on getting insurance after a hurricane or applying for federal assistance you can check out our blog posts.
For more information about real estate on Sanibel Island please contact us anytime.