How Higher Property Values Benefit Owners
Posted by Holly Peeples on Monday, May 30, 2022 at 7:11 AM
By Holly Peeples / May 30, 2022
Comment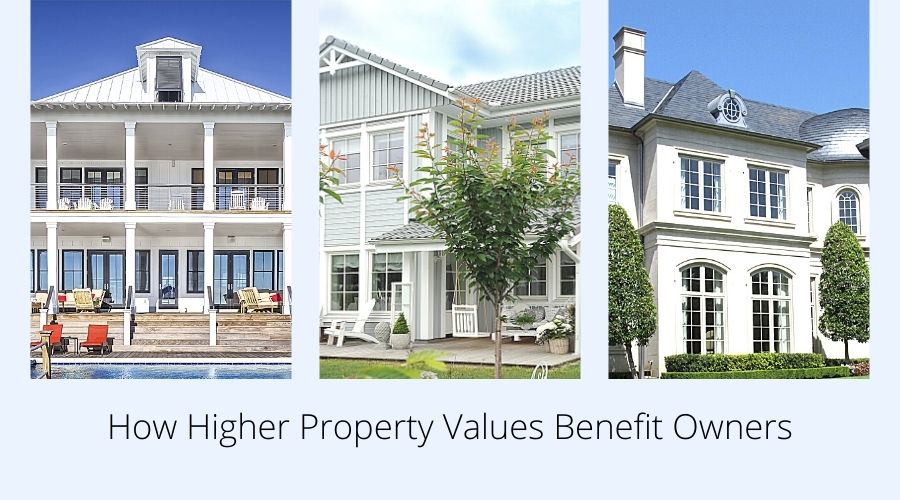 As home prices have risen at a rapid pace over the last few years, some homeowners are reluctant to get excited about the increase in their home value, because it is often met with a steep increase in property taxes. Besides this drawback, there are some good things that come with an increase in home value beyond retaining a bigger profit when you sell your home.
Short-Term Benefits of Increased Property Value for Homeowners
If you were required to purchase a mortgage insurance plan when approved for your mortgage (most often this is required when an applicant put less than 20% into the down payment of their home purchase) you may be able to drop this significant extra payment sooner than anticipated.
Loan borrowers are able to cancel private mortgage insurance and drop the payments once the loan-to-value ratio on the property has reached 80 percent. With the exception of those borrowing money on an FHA loan because this loan requires insurance to be held for the life of the loan. If you are able to drop this cost it can be hundreds of dollars a month.
Benefits of Increased Value After a Few Years
Many real estate headlines have shared that a majority of American homeowners have a significant amount of equity in their homes. There is an increasing number of homeowners in the country that are what would be considered equity rich, especially with value increases over the last two years.
The term equity rich refers to homeowners that have just as much equity or more in their home than the current amount they owe on their mortgage. Equity is the difference between the fair market value of a property and what the property owner owes to pay off their mortgage completely. There are many homeowners across the country right now that owe less than the difference between what they owe and what their home is worth making them equity rich.
It is said that American homeowners on average gained anywhere from $30-$60,000 in added equity over the past two years alone. This increase is helping homeowners to be able to take advantage of cash-out refinancing to help them pay off other debts or make improvements to their homes.
Market value benefits over the long-haul
There are sometimes reasons that homeowners decide to sell their property even if they hoped to live there for the rest of their life. Homeowners that have been in their homes for a significant amount of time stand to benefit the most from high property values.
The longer you are in your home the more equity you will be able to build. Not only will you be able to benefit from both of the points above, but you will also be able to make a larger profit from your home should you ever decide to, or need to sell. Another benefit of a large amount of equity is that it also helps to obtain other types of financing. A long track record of on-time mortgage payments is also very beneficial to your credit history.
For more information on purchasing a home on Sanibel Island or Captiva Island please contact us anytime.
MORE GREAT ADVICE FOR OUR BUYERS AND SELLERS
Can Increased Mortgage Rates Flip the Seller's Market?
Who Should Attend a Home or Condo Inspection?
Young People are the Biggest Buyers in High-End Homes
What is the Appraisal Process Like?
What Do I Need to Do Before Listing My Home?