How is the Real Estate Market Doing on Sanibel Island?
Posted by Holly Peeples on Monday, July 10, 2023 at 10:04:46 PM
By Holly Peeples / July 10, 2023
Comment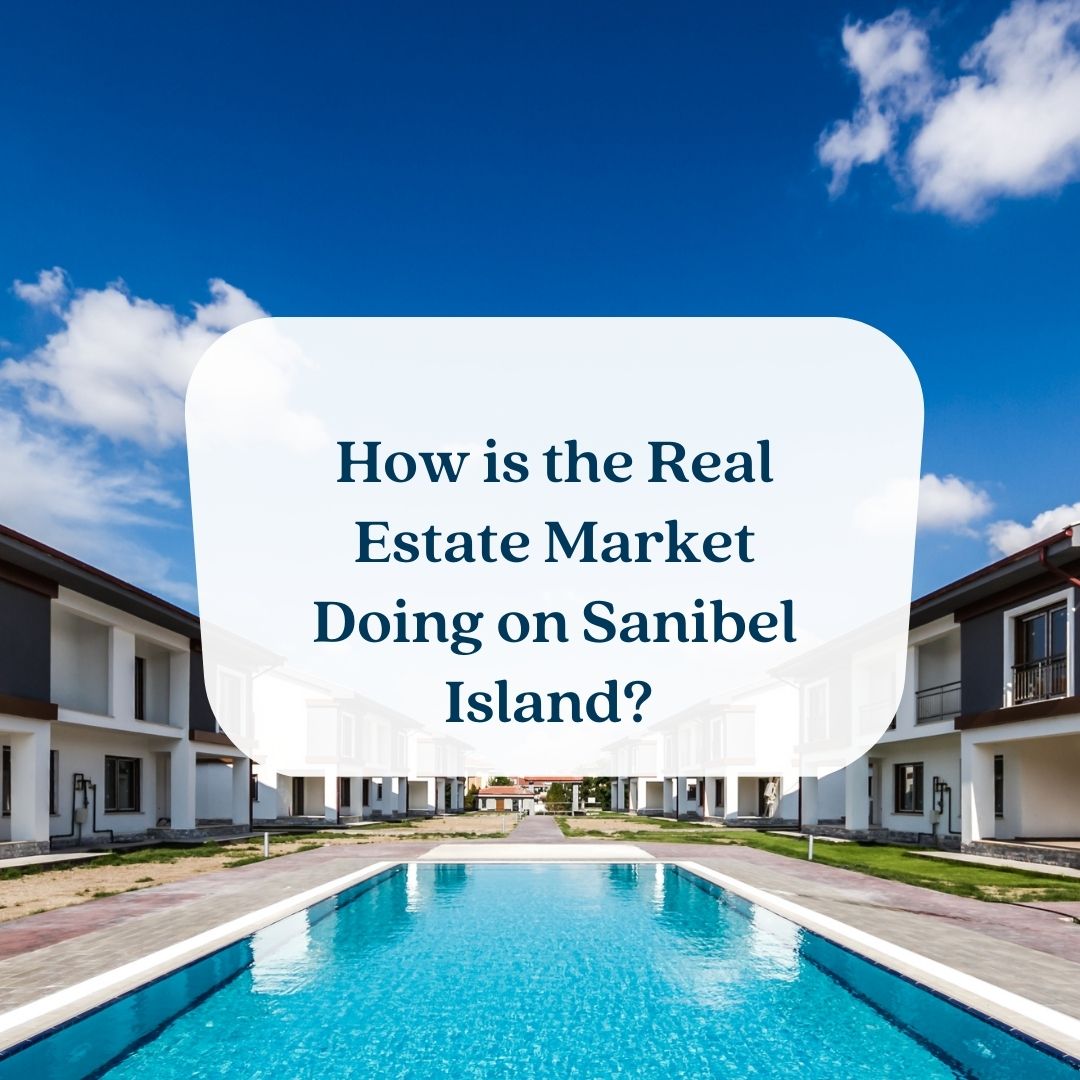 One of the biggest questions when it comes to real estate on Sanibel Island is, "How is the real estate market doing right now?" or "How is the real estate market on Sanibel Island holding up since the damage from Hurricane Ian?"
Hurricane Ian was one of the largest hurricanes to hit the United States in some time and the hardest-hit area was right here in Southwest Florida on Sanibel and Captiva Islands and in Fort Meyers. There was extensive damage to the islands, several older homes and buildings sustained a large amount of impact or were completely washed out altogether. This has led to the major question of how homes are selling in the aftermath of the storm and the road to rebuilding. The good news is: the real estate market is doing pretty well.
Current Real Estate Market Conditions on Sanibel Island 9 Months After Hurricane Ian
Just a few months before the hurricane hit when real estate was in pristine condition on Sanibel Island the most desirable real estate market in the entire country was recognized as the Cape Coral area. Cape Coral itself is just about 30 minutes from Sanibel on the mainland. So says the market analysis from May 2022. The year-over-year price value increase at the time in Cape Coral was 36.9% in the median home price.
When Ian hit in September the market took a very expected hit. Home prices fell 17%, but since then numbers from May 2023 have shown that the median home price is back up 10%. This number is not an increase from the Hurricane drop numbers it is a 10% increase from the year prior in May 2022 before the storm hit. This is fantastic news. It shows that this area of southwest Florida is nicely recovering and beginning to pick up again.
Why is the Real Estate Market in Southwest Florida Doing So Well?
There are a few different factors that attribute to the great bounce back and recovery in the southwest Florida real estate market. This area has a strong economy and there are many different factors that drive it, one of them being tourism and location. No matter the storm this area of Florida is gorgeous and highly sought after as a vacation destination. So much so that generations of families along the United States' eastern seaboard have made this a yearly traditional vacation spot for several decades, that does not stop with one little storm. It is also one of the best locations in Florida to live the relaxed Florida beach lifestyle. The economy is strong and the population continues to grow out here.
Another factor benefitting the southwest Florida real estate market is that investors who have always wanted to get in on the investing game in southwest Florida are flooding to the market in hopes of buying distressed properties at a lower price and fixing them up in this travel hotspot. Real estate experts believe that southwest Florida will continue to have a strong and growing real estate market for many years to come.
Florida is Booming with New Build Permit Requests
Florida has issued somewhere around 80,000 new build permit requests making it the second-largest number of new builds in the country trailing behind the state of Texas. This is promising for anyone hoping to purchase a home in the area that is going to withstand a future storm. All new construction must be up to the current Florida building codes and this includes the strict hurricane safety building code standards put into place by the state and local governments. Research showed that homes built up to the latest Florida standards faired the stormed really well, while unfortunately, homes that were older and not required to be at this level suffered severe damages.
Buying a new home in southwest Florida in the next few years ensures a potential homebuyer that they will be purchasing the most up-to-date home that meets Florida hurricane safety buildings codes giving it a very good chance of standing up to the next storm. Should there be another storm as intense as Ian, the chances of minimal damage are very good under these codes.
If you are interested in learning more about the real estate market on Sanibel Island and about available real estate on Sanibel or Captiva please contact me. I am highly knowledgeable in Sanibel and Captiva real estate and can help you find a great home or sell your current home with a high level of success. For more information about my services contact me any time.