How Newer Florida Building Codes are Beneficial to Sanibel Homeowners
Posted by Holly Peeples on Monday, February 13, 2023 at 4:14:09 PM
By Holly Peeples / February 13, 2023
Comment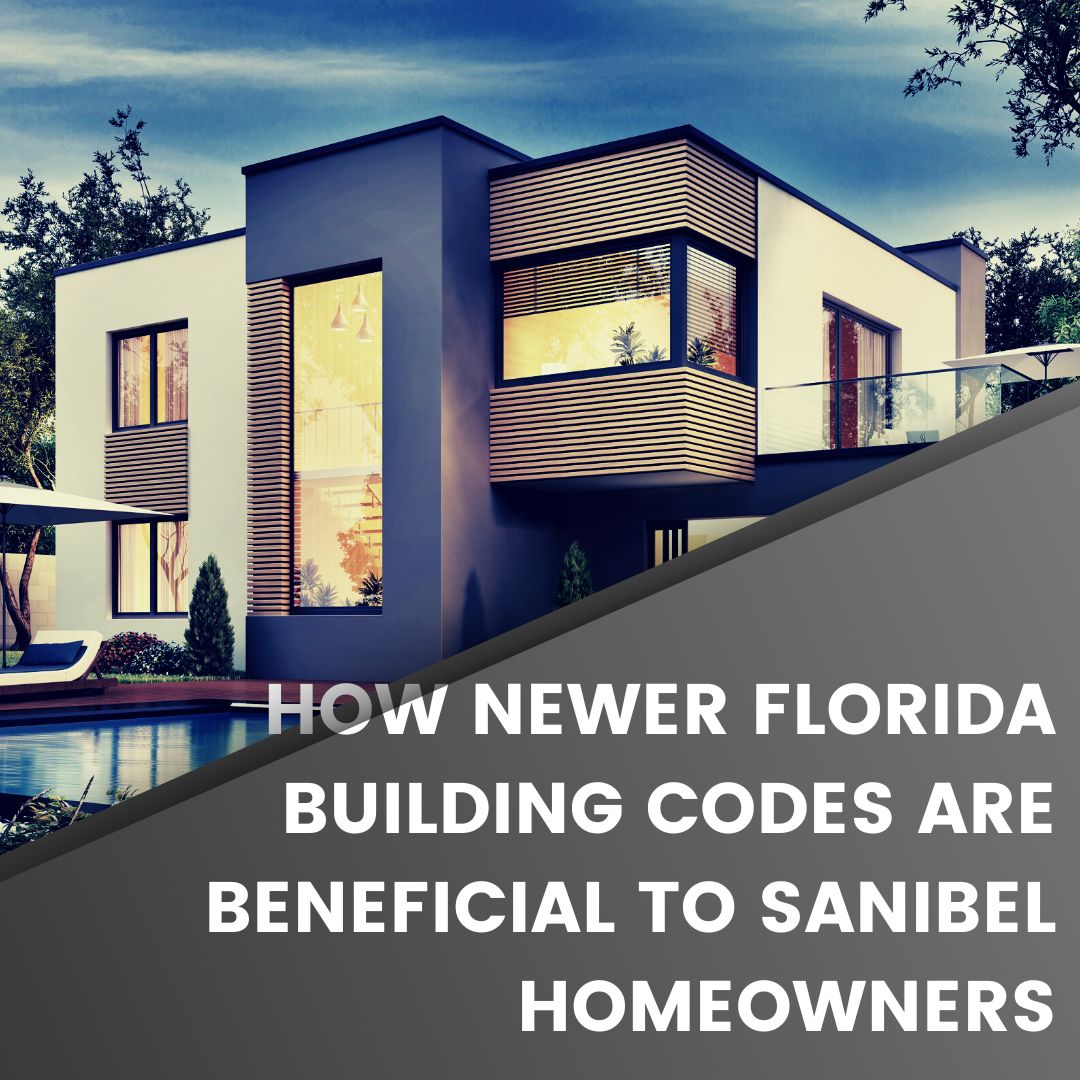 When it comes to building codes, if you are building a home or just even trying to make some improvements with a little remodeling, they can feel overwhelming and maybe a bit overbearing. But, many building codes are in place for the utmost safety of the homeowner.
The best way to understand why building codes are in place is to understand how they work and what their purpose is. The latest Florida hurricane building codes for example have helped many Florida homeowners to keep their homes in a better state after weathering a storm as compared to older properties that may not yet be subject to these codes.
Why Building Codes are Necessary
The first uniform building codes for the entire state of Florida were enacted in 2002. The first building code was written the year before in 2001 as a result or response to the need for a firm and regulated building code after Hurricane Andrew a category 5 storm did its damage to the state. Every three years the Florida building codes are reviewed and any updates or changes are made.
Florida has a uniform State building code it is also good to know that each jurisdiction or local municipality area of the state also holds its own separate building code standards that may exceed the minimum requirements for building codes set at the state level. The state allows for local areas to create stricter rules as they see fit to better protect individualized areas. This is because Florida has enough land mass that the weather is diverse in differing areas. The state building code however does not allow smaller local governments to require less than the state building code parameters.
Without a uniform code contractors could do whatever work they deemed ok and there would be no way of determining if a home is actually safe to live in. Especially in storm-prone areas. Having code helps to protect homeowners and helps them to realize what they need to build or improve a home so it remains safe and able to better weather a storm with less damage control needed afterward.
Hurricane Building Codes at the Florida State Level
The State of Florida holds a statewide code, but the codes are adjusted for different areas of the state. This is due to the varying climate across the state of Florida. In Florida, all homes are within Zone 1 or Zone 2 as far as building codes are concerned.
There is a 27-member Commission that oversees building codes in Florida appointed by the governor and confirmed by the state Senate. When it comes to building codes the state of Florida holds the most rigid licensing and most extensive building codes in the United States.
Codes for hurricane safety can include items like having impact-resistant windows, roof tie-downs, proper heights, and more. For a full list of the most current state-level codes, you can access them at the Florida building code website.
Local Lee County Building Codes
Before building a new property or updating an existing one, you want to make sure you are checking the state-level codes as well as all of the local building codes. For Sanibel Island homeowners that would mean checking out all Lee County building codes as well as any local City of Sanibel level building codes that may be in place. This is especially important for hurricane codes and all codes in general.
For more information on real estate on Sanibel and Captiva Island please contact us anytime.