How the Hurricane Impacted Sanibel Island Homes of Different Ages
Posted by Holly Peeples on Tuesday, February 7, 2023 at 3:39:22 PM
By Holly Peeples / February 7, 2023
Comment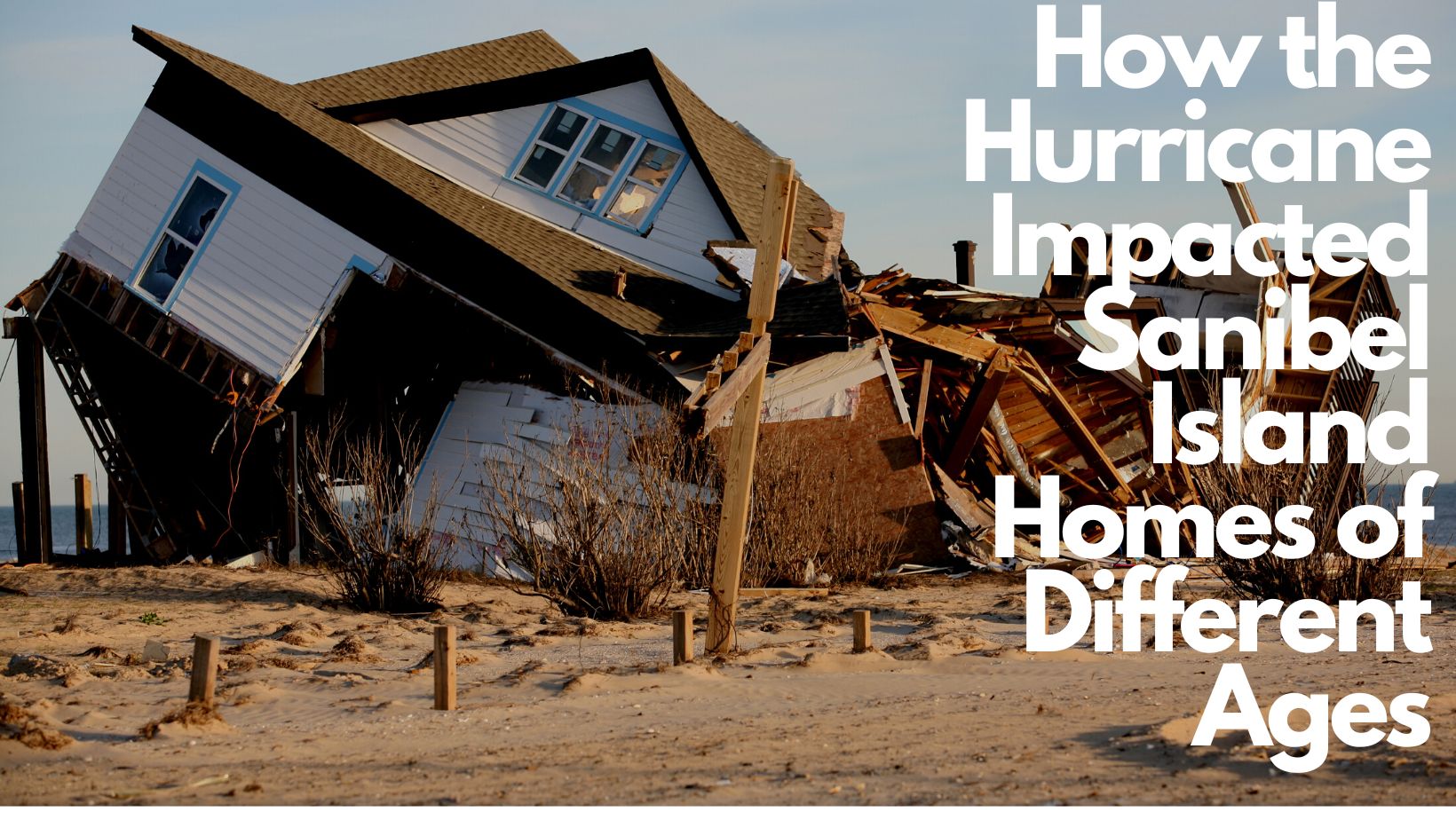 Hurricane Ian hit Sanibel Island on September 28th at a hurricane level of 4. It was the fifth-strongest hurricane to ever hit the United States. Sanibel Island was one of the hardest hit areas of the country with a huge impact from 150-mile-an-hour winds and huge storm surges. One of the largest storm surges on record was recorded in Fort Meyers across the water from the island on the mainland shore of Florida. The record-holding Fort Meyers storm surge measured at 7.26 feet.
Being that Sanibel Island is located in the waters just off the coast of Fort Meyers it took a brutal beating from Hurricane Ian. There was destruction on many levels and the Causeway was taken out limiting access to the island to boats and planes.
The destruction was significant, but some Sanibel homes weathered the storm better than others. There are some interesting facts and insights when it comes to just which Sanibel Island homes held up to this very destructive storm the best.
Research Shows that Newer Homes Fared Better During the Hurricane
CoreLogic, a company that analyzes and conducts research on a myriad of different aspects, collected data from insurance reports, and stuck it into a computer analyst model. What they found is that Hurricane Ian brought losses somewhere between $22 billion and $32 billion, not including flood damage losses that were recorded under different insurance coverage.
CoreLogic reported that a majority of the losses claimed through insurance came from older homes and structures. The research found that wind losses on homes in Lee County where Sanibel Island is located were reported as twice as high on structures that were built before the year 1996. This is when the state of Florida began to enact much stricter building codes as far as wind load was concerned.
One picture of the storm aftermath taken from a Florida beach showed 18 homes that were built right next to each other prior to the year 1981. They had all been completely demolished by the hurricane while a house nearby built-in 2020 came through the storm with almost no damage at all. The strict building codes that have been put in place seem to be highly beneficial to Sanibel and Florida homeowners.
It is Important to Make Sure Your Sanibel Home is Up to Code
Though the building codes have become more detailed and demanding when it comes to withstanding a storm, they are there for good reason. It is important to make sure that your home is up to code if it was built before 1996 especially. While homes that were in good condition and not in need of repair or seeking a remodel were not required to adhere to new codes, implementing some of these codes may have saved an older home or two.
Not only does it help to weather the storm, but it also helps with adhering to the rebuilding laws in Florida post-hurricane. Homeowners that had homes not up to storm codes are weathering the requirement of rebuilding with current codes and possibly facing not enough insurance coverage to get them there.
It is always important for any homeowner anywhere to make sure their home is as structurally sound as possible to stand up to the inclement weather that their portion of the planet will inevitably face sometime. And it is also important for homeowners to make sure their insurance policies are up to date and they are able to utilize the best coverage possible when they need it.
For more information on real estate on Sanibel or Captiva Island please contact us any time.