How the Real Estate Market is Doing Currently on Captiva and Sanibel Islands Post Hurricane Ian
Posted by Holly Peeples on Tuesday, March 21, 2023 at 7:51 PM
By Holly Peeples / March 21, 2023
Comment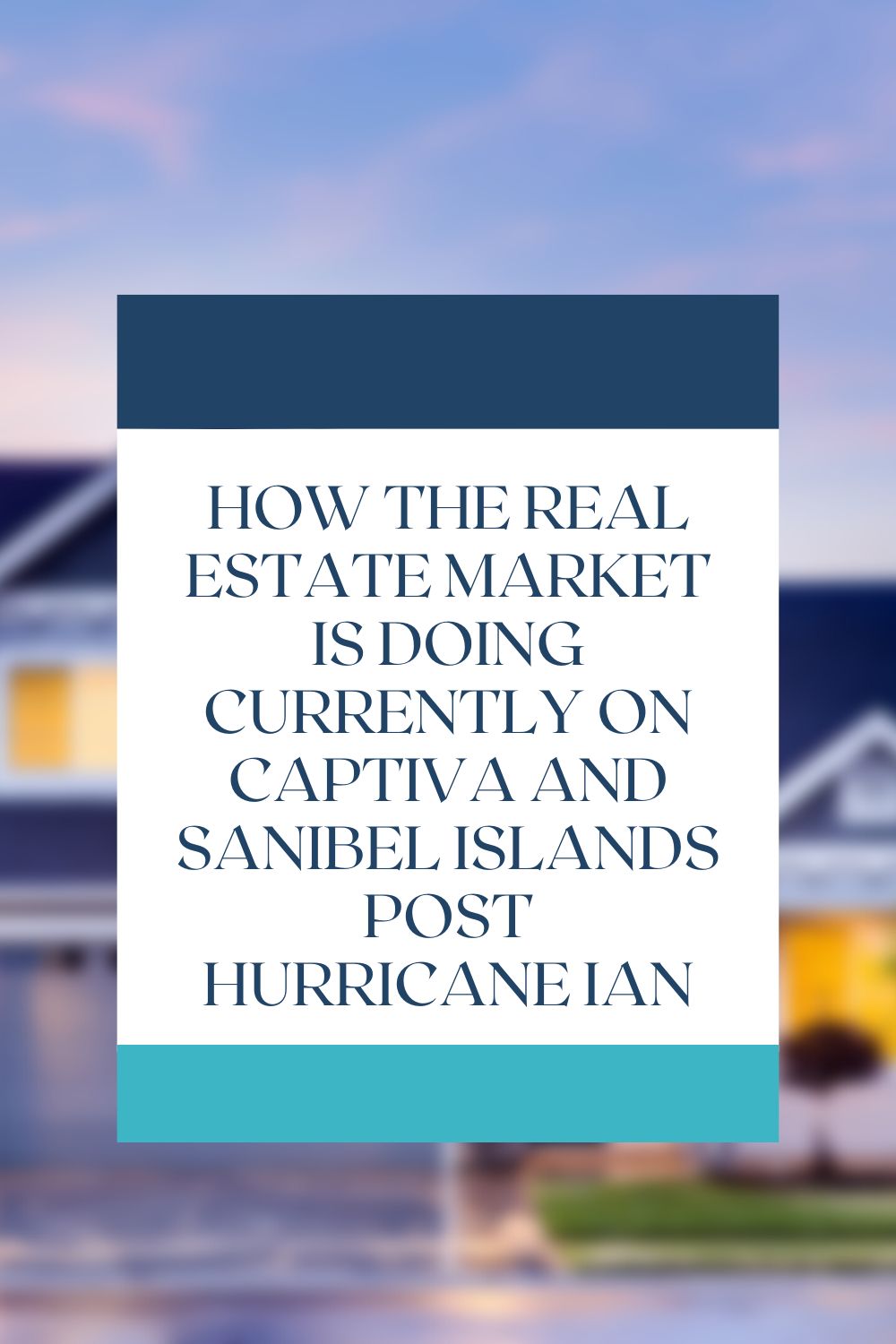 For many people in the state of Florida and several all along the eastern side of the country including a large amount in the northeast Sanibel and Captiva Island or a premier vacation destination in Florida. It is well known that these islands hold some of the most amazing real estate properties in all of Florida. What makes the properties so stunning is also a source of their vulnerability to storms, the location.
Many people are aware that Sanibel and Captiva Islands took a hard hit from Hurricane Ian in September 2022. Some people may be wondering how the real estate market has been recovering while the residents of the islands and the local governments work to restore both homes and businesses to their former state.
The homes on the Gulf were hit pretty hard
The gulf side of the islands took a big brunt of the storm surge and shifting along the coastline. Even large homes with multiple floors took a beating. Homes on the gulf side saw storm surges that went up over the roof lines of homes. Several of the homes along the gulf shore found water that came through the lower levels underneath homes and some even ended up with swimming pools full of sand as the shore shifted with the storm. Due to being the hardest hit area of the islands, these homes will see some more extensive need for restoration and a longer timeline for the repair.
The market on Captiva Island
While homes took a significant hit on the smaller island of Captiva to the north of Sanibel homeowners that had their homes listed for sale before the storm hit but had not yet sold their homes have kept their prices at pre-hurricane numbers. This is because the inventory on Captiva Island is extremely low and homeowners have opted to get the work done on their homes to fix them up before the next owner takes over the title.
On the island of Captiva, there has not been a large increase in homes for sale. If a home does come up for sale on Captiva Island it is quickly under contract within a matter of days. The island of Captiva is small and the real estate has always been limited, but post-hurricane it is even more so. If you are looking for a home on Captiva it is a good idea to work with a local agent that can let you know as soon as one comes on the market but be prepared to move quickly.
Real estate conditions on Sanibel Island
Homes on Sanibel Island just south of Captiva are a little more promising for anyone looking to buy. There is a larger number of homes currently listed for sale on Sanibel Island this is partially due to the fact that Sanibel has a bit more landmass than Captiva. There is an increase in the number of homes for sale as compared to before the hurricane where single-family homes are concerned.
Sanibel Island real estate is still very desirable and there is a lot more supply for the demand so prices of homes are currently a bit more affordable when it comes to the expected market value of premier beachfront and island property. This means there is an opportunity to purchase a dream property on Sanibel Island at a price point that might be a little more affordable than expected in some areas. Right now is a great time to purchase a real estate property on Sanibel Island.
For more information on available properties on Captiva and Sanibel Island please contact us anytime.