How to Decide on the Right Offer
Posted by Holly Peeples on Monday, July 4, 2022 at 12:52 PM
By Holly Peeples / July 4, 2022
Comment
How should you decide on an offer?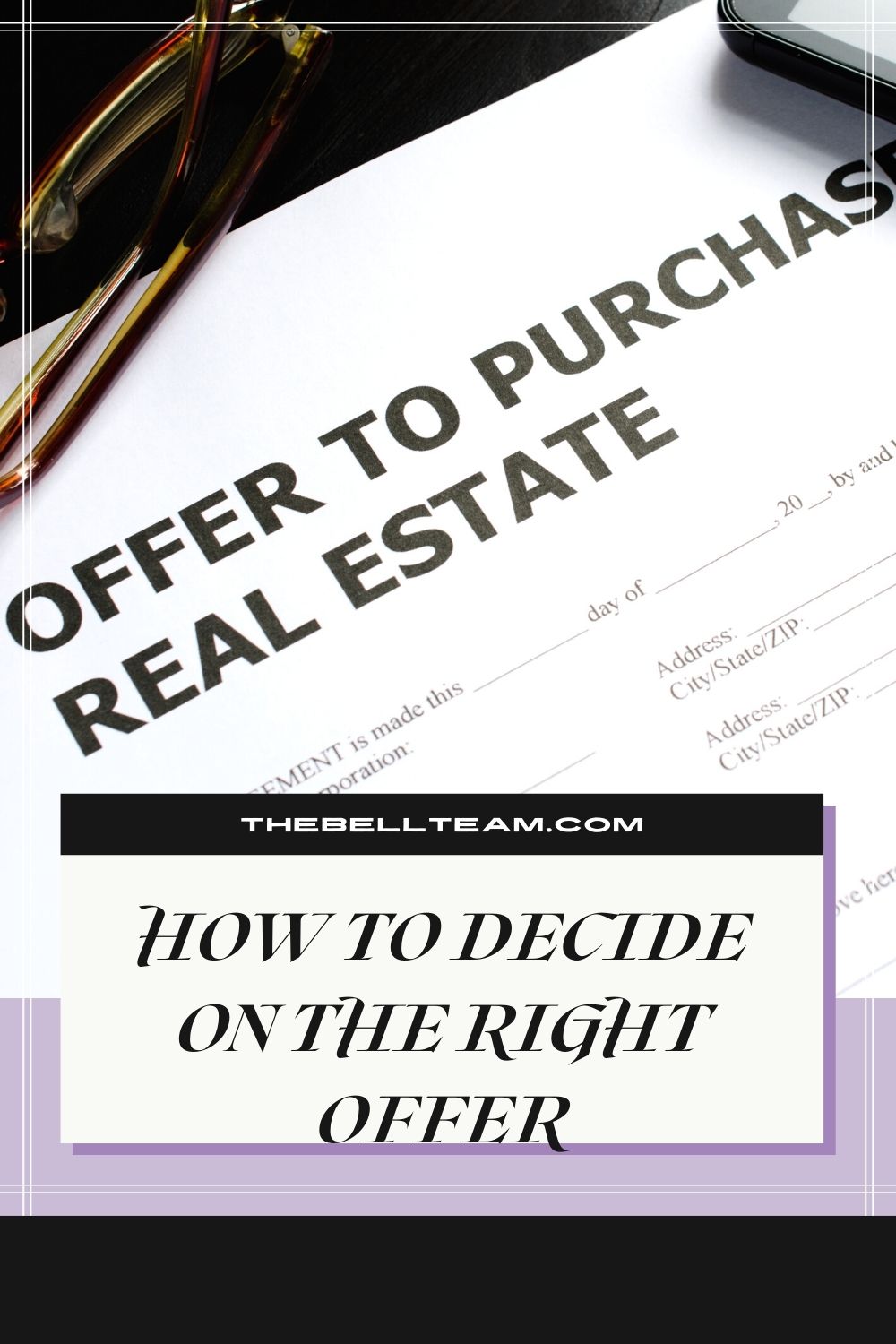 Listing a property for sale can be a complicated process. After you've put your home on the market, you will get an offer from at least one potential buyer. It's up to you to decide whether to accept the offer, decline it, or make a counter offer and see if the buyers will meet your new proposed terms. It can be difficult to decide what to do when an offer is received, but here are a few key questions you should ask yourself to make a smart choice.
You should make sure you'll make enough profit on the sale of your home to pay off your remaining mortgage balance in full. This is after paying fees, including realtor commissions, transfer taxes, and other closing costs. If you cannot pay your mortgage, you would have to bring money out of your pocket to the table to cover your outstanding balance. If you don't have it, you could ask about a short sale but lenders may not approve it and it could damage your credit.
More Than Price
Of course, you ideally want to do more than just pay off your mortgage. Chances are good you're hoping to get top dollar for your home and ideally walk away with a tidy profit. To make sure you get the money you deserve, it's a good idea to compare the price the potential buyers want to pay with recent comparable sales.
If your house has been on the market for a long time, then you may not have a whole lot of better offers coming in, so you may want to be more inclined to either accept the buyer's offer or at least negotiate to try to come to an agreement. If your property has been listed for a short time and is in a hot market, you probably won't want to rush into accepting the first offer you get unless it's for an amazing price.
Most buyers make their offer conditioned on certain things happening. For example, there may be a financing contingency and an inspection contingency. A financing contingency allows buyers to walk away if they can't get a home loan, while an inspection contingency allows them to back out of the deal if an inspection of the home turns up issues. The more contingencies in the offer, the greater the chance of the transaction falling apart so it's worth considering whether any proposed conditions are reasonable.
Finally, you'll want to make sure the buyer who is making the offer has been pre-approved for a mortgage. This shows they likely have the funds to actually go through with the purchase.
By considering these key issues, you can decide whether an offer is worth accepting or if you should continue to leave your home on the market in hopes a better offer comes along.