How to Increase Your Home's Screen Appeal
Posted by Holly Peeples on Wednesday, February 2, 2022 at 9:51 AM
By Holly Peeples / February 2, 2022
Comment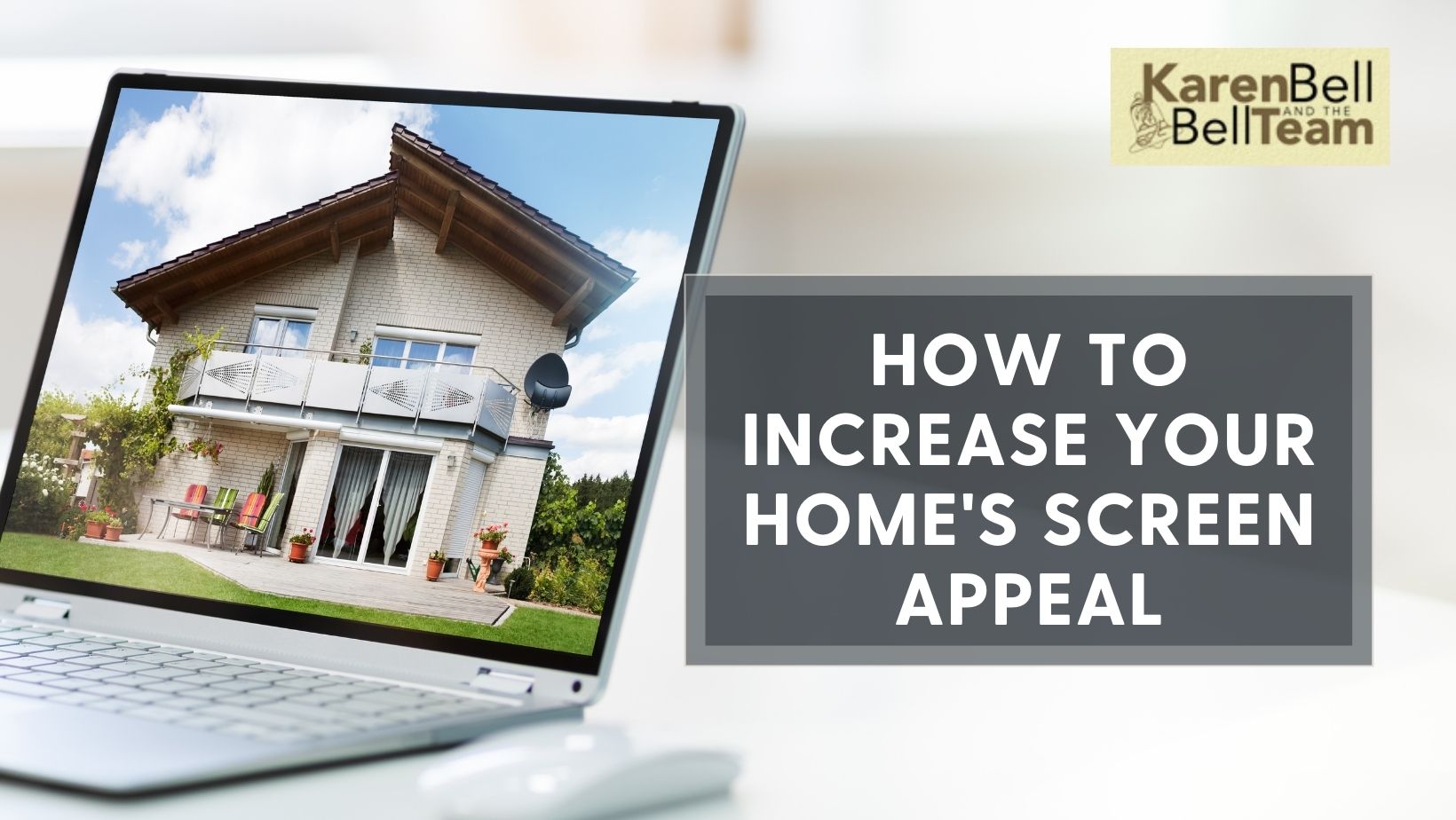 We've all heard of curb appeal and how important it is for resale value. In today's real estate market, screen appeal is just as important as curb appeal, if not more so.
Screen appeal is the way your home appears online; in other words, it is how photogenic your home is.
As potential buyers search through online listings, your home's screen appeal is the first impression they will get.
Keep reading for ideas to increase your home's screen appeal.
Declutter
Clutter is always a no-no in staging your home for selling, but it is particularly distracting in photos. Take the time to declutter your home, removing as much as you can from surfaces. The less stuff that is taking up space in your home, the more spacious it will appear in photos.
For items you don't want to donate or dispose of, consider packing them away temporarily in a storage unit or storage containers in the garage to free up visual space in the home and increase screen appeal.
Deep Clean
Even though potential buyers won't be in your home yet, the cleanliness of it is still important. Shining floors, sparkling windows, dust-free surfaces, and spotless mirrors and hardware will photograph best.
Whether viewers are consciously aware of it or not, photos of a beautifully clean home will send the message of a well-maintained property and be more attractive to buyers.
Define the Spaces
You may find the layout of your home to be totally functional for your life, but it may not have the best screen appeal if you have undefined spaces in your home.
An empty loft, for example, may be your workout space or flex space for guests or entertaining, but it offers little screen appeal. Give your potential buyers an idea of how they might use the space by staging it.
Paint
Consider how the paint colors in your home contribute to, or take away from, its screen appeal. Bold color choices, while a fun personal expression, tend to take away from the appeal of a home.
You may want to repaint rooms in a fresh, neutral tone to increase screen appeal and avoid distracting potential buyers from seeing themselves in your home.
Lighting
Lighting can make or break a photo. To increase screen appeal, make sure your home has plenty of light to help your photographer put your home's best foot forward.
Check that all lightbulbs in your home have a consistent brightness and color. Add lighting to rooms that are lacking, and make sure shrubs and trees are trimmed to allow maximum natural light in.
Depersonalize
Part of increasing screen appeal is taking away personal touches from your home. Even some of your favorite design elements, though beautiful, may be taking away from your home's screen appeal.
Family photos, awards, and certificates are all examples of personal items that should be stored away before photographing or showing your home. You want potential buyers to easily picture themselves in your home, and your personal items stand in the way of that goal.
Exterior Staging
Don't forget that your home's screen appeal and curb appeal are connected! Photos of the front of your home matter just as much as seeing the exterior in person. A few ways to improve the screen appeal of your home's exterior are:
Buy a fresh, neutral welcome mat
Remove any political signage
Plant flowers
Manicure the landscaping
Power wash sidewalks, driveway, and maybe even the house itself
Address any cracks or necessary repairs in the exterior
For more information about preparing your home to list on Sanibel or Captiva Island, contact us today! We are ready to help.
Get Started Selling Your Home By Filling Out the Form Below