How to Prepare and Plan for a Luxury Kitchen Pantry
Posted by Holly Peeples on Sunday, April 3, 2022 at 8:12 AM
By Holly Peeples / April 3, 2022
Comment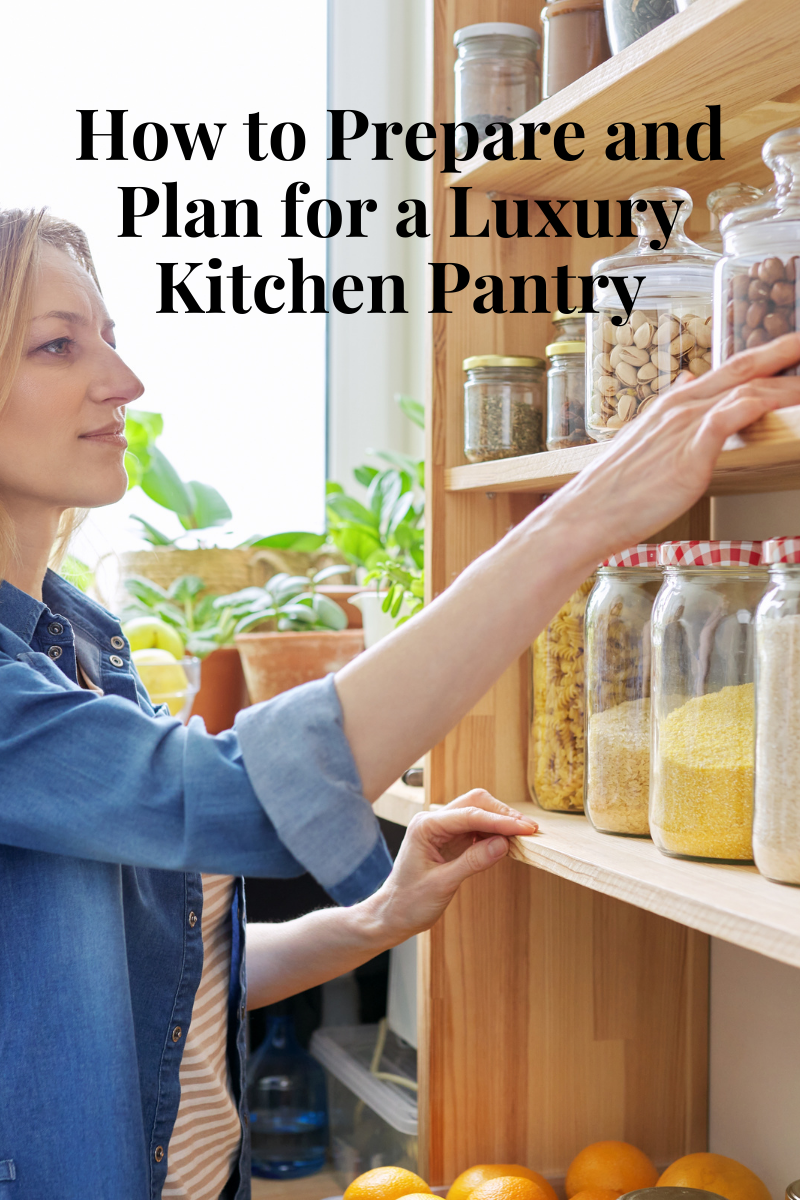 Installing a kitchen pantry will bring your luxury kitchen from good to great. There's nothing more luxurious than having plenty of space to put all of your items. And within that space being able to expertly organize it so it feels clean and relaxing.
In the planning stages, some pantry design issues don't seem common sense or obvious but become very apparent later as you begin to use the space. Small issues that are just small enough to make a significant impact on the daily use and annoyance of use in your kitchen.
Here are some considerations for the planning stages of a luxury kitchen pantry
Deciding which way the door will open
A very often made mistake when putting together a pantry is the installation of the door. It is not uncommon for this to go unthought about to later find that the door is opening in the wrong direction and getting in the way. The best option to make the most use of your space for a kitchen pantry is to check into sliding or folding doors. Even an outward opening door gives more room to access every inch inside of your pantry. With a swinging door however you want to make sure there's plenty of space to open the door wide enough.
Lighting
In a place where you want to be able to access whatever you need quickly, you want to make sure you can see where everything is. Having poor lighting in your pantry can become a source of frustration especially if you are looking for something in a far back corner.
Accessing things high up
One of the best ways to make the most use of every inch of your space is to plan floor-to-ceiling shelves or cabinets. There is no point in carrying the shelves all the way up to the ceiling if you do not have a system to be able to access things just out of your reach. If you have a large enough square footage you can consider a ladder on a sliding rail and place the least frequently used items up on the top shelves. If your pantry is smaller make sure to create a space for storing a step ladder that you can easily grab when you need something on the top shelf.
The position of the pantry
When you are cooking you want to be able to easily access your pantry while you are in the middle of preparing a meal. You want to be able to get in and out of it quickly and have the lights turn on easily when you are in the middle of cooking. If your pantry is positioned where it will block the flow of traffic this could become a very big frustration when you are in a hurry.
What do you expect to fit into the pantry?
When it comes to a pantry, we all get excited about a space where things are easily organized and look clutter-free and are easy to access. But when you imagine the space, you also need to think about what you are hoping to fit into the space to help you design exactly the type of organization system that would be most useful to you in your pantry. Are you hoping to store small appliances that you can also work and use within the pantry? If so, you will want larger areas of shelving that also have plugs. It is good to work out these minor details beforehand instead of finding out that items you hoped would fit in there do not.
For more information on luxury properties on Sanibel Island and Captiva Island please contact us anytime.