How to Spend a Long Weekend in Sanibel
Posted by Holly Peeples on Monday, August 29, 2022 at 3:51 PM
By Holly Peeples / August 29, 2022
Comment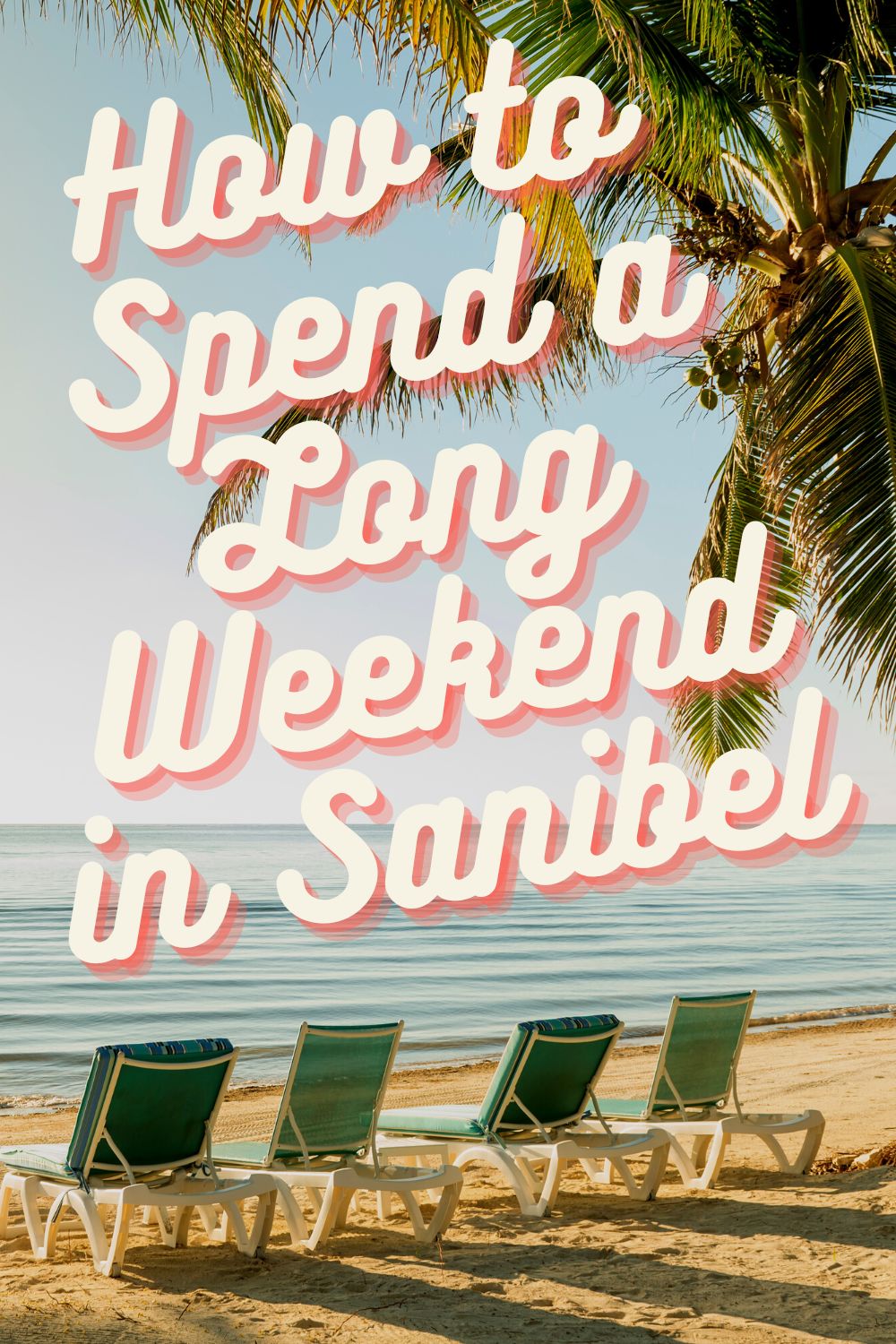 There's something so fun about a long three-day weekend. With Labor Day, one of America's most iconic three-day weekends just around the corner we thought it would be fun to share a perfect way to spend a long weekend on Sanibel island.
Sanibel Island is located on the gulf coast of Florida just west of Fort Myers in southern Florida. It is known for its crystal clear blue waters year-round. Accessing Sanibel Island is easy from Fort Myers through the causeway bridge. If you are flying in for a visit you can utilize the two major airports in Fort Lauderdale or Fort Myers.
For some, vacationing in Sanibel is a time-honored tradition. There are many families that consider Sanibel Island a second home and love coming out for a long weekend to their favorite spot to get away from the bustle of busier areas. Over the years Sanibel has grown but there are some ways that it has stayed traditional and the same and this is perhaps why so many people love it out here. It is a great balance of tradition and progress with the ability to just unwind in a quieter island atmosphere of Florida.
Activities to Love on your Weekend
There's a lot to do on this small island as well as the sister island of Captiva. And for even more to do you could take a short car ride out to Fort Myers. Even if you just want to spend all of your time on the beach you will not be disappointed on Sanibel Island. Here are some favorite spots to explore that you can fit into a shorter amount of time like a long weekend.
Biking
Renting a bike is one of the most popular past times on Sanibel Island. To truly get a feel for the atmosphere of Sanibel it is highly recommended to hop on a bike for a few hours. One of the best spots to take a bike ride is through the Ding Darling National Wildlife Refuge.
Kayaking
Another popular and fun sport that anyone can enjoy on Captiva and Sanibel Island is kayaking. One of the best spots for kayaking is Tarpon Bay. There are many great kayak tours that you can take or you can rent a kayak and head out on your own through calm waters or there's plenty to take in and enjoy.
Hop on a Sunset Cruise
A great way to end a day of fun on Sanibel or Captiva is to enjoy a sunset cruise by one of the many amazing boat charter services. One of the most highly suggested is Captiva Cruises. Enjoy a boat ride and one of the most beautiful sunsets you have ever seen while also enjoying a cocktail.
Great Places to Eat
Sanibel and Captiva are full of amazing great local restaurants. Walking into any one of them you will find friendly service and a laid-back calm relaxing atmosphere. Sanibel is best known as a great place for fresh seafood including crab, boiled fish baskets, blackened snapper, and grouper sandwiches. Some of the most popular restaurants include:
The Bubble Room is famous for its amazing cake slices and its brightly colored exterior. It is easy to find the Bubble Room as it is the only restaurant with a rainbow exterior. A tip some of the locals and returning vacationers like to use is ordering a slice of cake to go because on weekends the Bubble Room can get pretty busy.
The Island Cow is known for its amazing food and having the largest menu on the island. This is a great place to stop if you have plenty of people in your dining party and they all want something different. Don't pass up on the basket of muffins they bring to your table to get you started. Currently, the Island Cow is temporarily closed, but when it is up and running again, this is a great reason for another trip.
When you need that morning pick me up and head over to Sanibel Bean. To the locals, it is just known as the bean. People love the lattes paired with a scrumptious breakfast or lunch. Or you can stop in and enjoy the ice cream for a quick snack.
If you are on Captiva Island and looking for a caffeinated jolt Latte Da is a great place as well.
This is another Captiva Island staple that always draws a crowd. Though the wait may be significant on the weekend it is well worth the wait. Not only do they have some of the best food including a very popular grouper sandwich they have an amazing outdoor dining venue that some say is the best spot to watch the sunset.
This is just the tip of the iceberg on activities and restaurants to enjoy in Sanibel and Captiva. But it is enough to get you started on your journey of falling in love with these islands. Many will tell you it is not hard to do. This is why so many people keep coming back and many have purchased vacation homes or decided to live here year-round.
For more information on Sanibel Island real estate or Captiva Island real estate please contact us anytime.