Hurricane-Related Insurance Frequently Asked Questions
Posted by Holly Peeples on Monday, October 24, 2022 at 2:29:43 PM
By Holly Peeples / October 24, 2022
Comment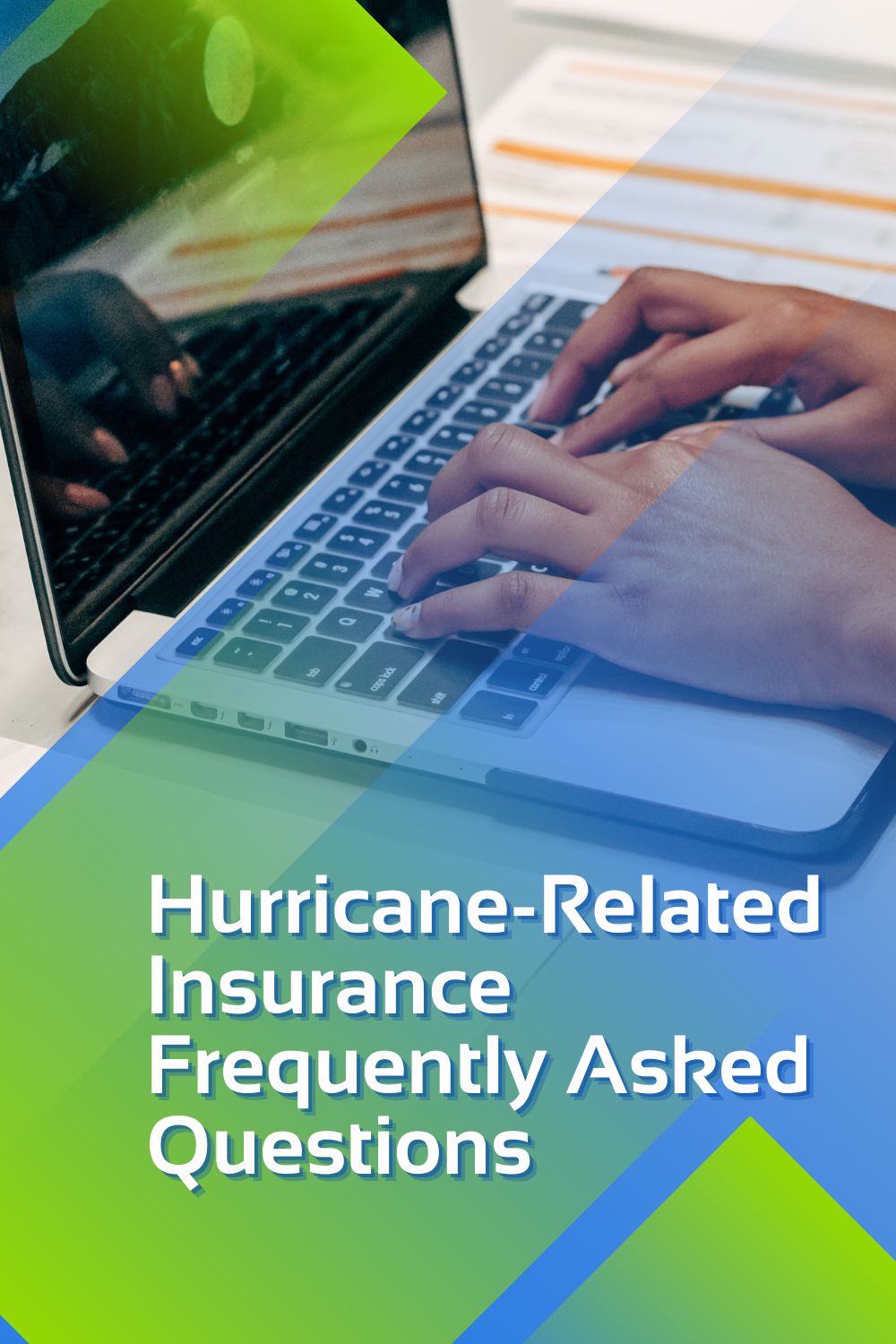 When it comes to insurance overage on your home, things can feel complicated and maybe even become confusing or overwhelming with all of the details. If you live on Sanibel Island or own a home here, you may have some insurance questions about your coverage. Here are some of the most frequently asked questions from homeowners when it comes to hurricane coverage.
What does hurricane insurance cover?
There are a handful of states in the united states that are prone to hurricanes every year. In Florida hurricane season runs from roughly March until the end of November. It is not uncommon for these states to hold insurance laws that require certain insurance to be held by homeowners in areas prone to a natural disaster. Based upon the level of coverage a homeowner purchases, hurricane insurance can cover damages from heavy rain, wind, flooding, storm surges, tornadoes, and maybe even a few other weather-related issues.
Some standard homeowners insurance may give some damage covering when it pertains to hurricanes. Many times the coverage on a standard homeowners insurance policy can be limited. You want to make sure you know exactly what hurricane coverage your standard insurance will cover. It is often a good idea to add additional coverage for hurricanes if you live in a high-risk area. You can check with your current homeowner insurance to see if they offer more coverage or if they can refer you to a specialized insurance company.
When it comes to hurricane insurance there is no specific hurricane insurance policy. Your homeowner's insurance may recommend extra coverage in areas that hurricanes can affect such as home, wind, and flood. You may even seek coverage for hail damage.
What types of damage are not covered by hurricane insurance?
As stated above there really is no specific hurricane damage insurance policy. When it comes to this type of damage most people make claims with their standard homeowner's insurance policy. What homeowners want to be well aware of is the need for extra storm coverage to make sure that they can get help for the much-needed repairs to their homes after a hurricane.
Adding on a wind storm rider for example can be helpful in covering hurricane damage. With this type of extra coverage, you can get help with damage such as blown-off shingles, downed trees, shattered windows, and rain entering the home that resulted from wind damage. It is also a good idea to check in on coverage for your car for hurricane-related damage. This can be added to your homeowner's policy as well.
Will flood insurance cover hurricane damage?
If flooding in a home is caused by the effects of a hurricane only a separate flood insurance policy will cover damage from flood waters. That is water entering the home from the ground. Standard homeowners insurance does not cover water damage resulting from a storm surge, pooling water due to heavy rain, or water that is swollen from a nearby body of water.
Often an exclusion of coverage for flood waters from standard homeowners insurance policies is a shock or surprise to a homeowner. You want to make sure that you always have a flood insurance policy if you live in a hurricane zone.
What is a hurricane deductible?
Homeowners' insurance provided in hurricane-prone areas will often require hurricane deductibles associated with a standard home insurance claim. This helps to limit the losses incurred by insurance companies in coastal states. This means that the homeowner will take on a larger portion of risk with a percentage-based hurricane deductible as compared to a flat dollar deductible with other types of homeowners insurance claims.
Can you purchase hurricane insurance during hurricane season?
You can purchase extra insurance coverage to cover hurricane damages at any time of the year unless there is a current storm in effect in the area in which the property is. Once the federal government has issued a tropical storm or hurricane watch insurance companies no longer offer additional coverage at that time. It is always best to make sure you are covered well in advance of any storm.
Is a home covered for hurricane damage if the homeowner leaves the property?
Insurance coverage for your home, windstorm, and floods applies to the property whether you decide to stay through the storm or evacuate to a safer location. It is always best to make sure that you prepare your home to take on intense weather conditions even if you plan to leave it. This includes covering up windows with storm shutters or plywood moving loose items indoors and turning off electricity and the water main to your home. It is good to note that insurance companies do not cover any expense incurred for needing to evacuate.
How to make an insurance claim after a hurricane
It is always good to know your insurance claim and what you are covered for. When you need to make a claim try and pull out your insurance policy paperwork and review it. After doing this reach out to your insurance broker as soon as possible and let them know that you would like to make a claim for help with hurricane damages. At this point, your representative will help you in the process of filing a claim and your claim will then be assigned to an adjuster to help evaluate the damage and get the ball rolling on repairs.
Make sure that you listen carefully to the instructions of your real estate company. Try to take notes as there will be a lot of small details and information that they ask from you. Also, make sure to take pictures and document everything as closely as possible to give proof to your insurance company of what needs to be repaired.
For more information on real estate on Sanibel Island please contact us anytime.