If You are New to Sanibel you Need to Try Breakfast at the Lighthouse Café
Posted by Holly Peeples on Friday, April 22, 2022 at 1:08 PM
By Holly Peeples / April 22, 2022
Comment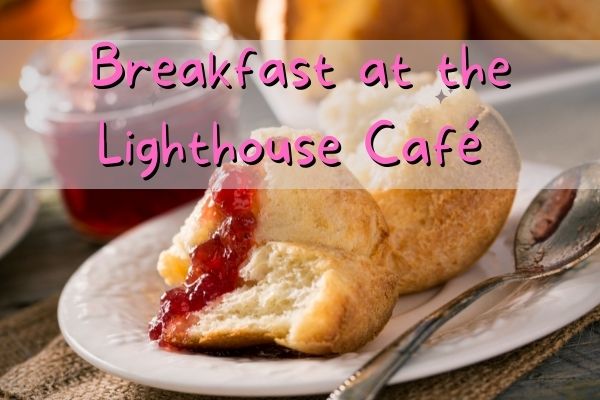 If you are just visiting or are new to being a permanent resident on Sanibel Island you have to make sure you stop by the Lighthouse Café for breakfast. It is a Sanibel favorite.
The Lighthouse Café boasts that it has the best breakfast in the world and many people who frequently vacation or live here permanently agree. It is the best breakfast and brunch spot anywhere. You have not had breakfast until you come and visit Sanibel's Lighthouse Café.
Some of the most popular menu items include fresh-squeezed orange juice, omelets, and eggs Benedict fixed in any way you could possibly imagine. Don't forget to try the housemaid strawberry preserves. You can even take some home with you when you are done with the best meal you have ever had.
Local insider helpful trick: make sure to call ahead and get your name on the list before you come in. The line for the café gets very long and it will save you a lot of waiting time especially as you get hungry to the point of hangry.
When you arrive at the café you will feel like you have stepped into a local mom-and-pop shop with a casual comfortable feel. The atmosphere tells the story of exactly what you can expect. A homemade amazing breakfast that will have you coming back as a regular and feeling like you are family. The only problem is the menu is so full of amazing homemade breakfast items it will take you a while to decide which amazing meal you want to enjoy.
The famous lighthouse Café strawberry preserves
If you are a fan of strawberry preserves you cannot leave without making sure you grab some for your breakfast as well as a jar to enjoy at home. These preserves are incredibly fresh and some say it tastes like summer in a jar.
You may find several people ordering a plate of toast just so they can enjoy the strawberry preserves. If you can't get in to try the preserves you can also order them online and shipping is included in the price.
Lighthouse Café is most famous for breakfast but great anytime
Though this is a favorite breakfast spot of locals, regular vacationers, and those who live near the island popping over for an amazing morning, the Lighthouse Café serves up great food for lunch as well. Try out the crunchy grouper sandwich or the blackened chicken sandwich with some of the tastiest house fries.
Finding the Lighthouse Café
The Lighthouse Café is well-known by those who live here but it is a very humble spot that might get passed up if you are not aware of its location. Some don't even notice it the first time they pass by the small shopping center is located in a small shopping center just a half-mile west of the Sanibel Lighthouse Beach. It is an amazing stop if you are taking a fun bike ride through the island.
The address of the café is 362 Periwinkle Way.
For more information on living on Sanibel Island including real estate on Sanibel and Captiva Island please contact us anytime.