Investors Looking for Deals are Finding Them in Post-Hurricane Florida Homes
Posted by Holly Peeples on Tuesday, January 3, 2023 at 10:08:33 PM
By Holly Peeples / January 3, 2023
Comment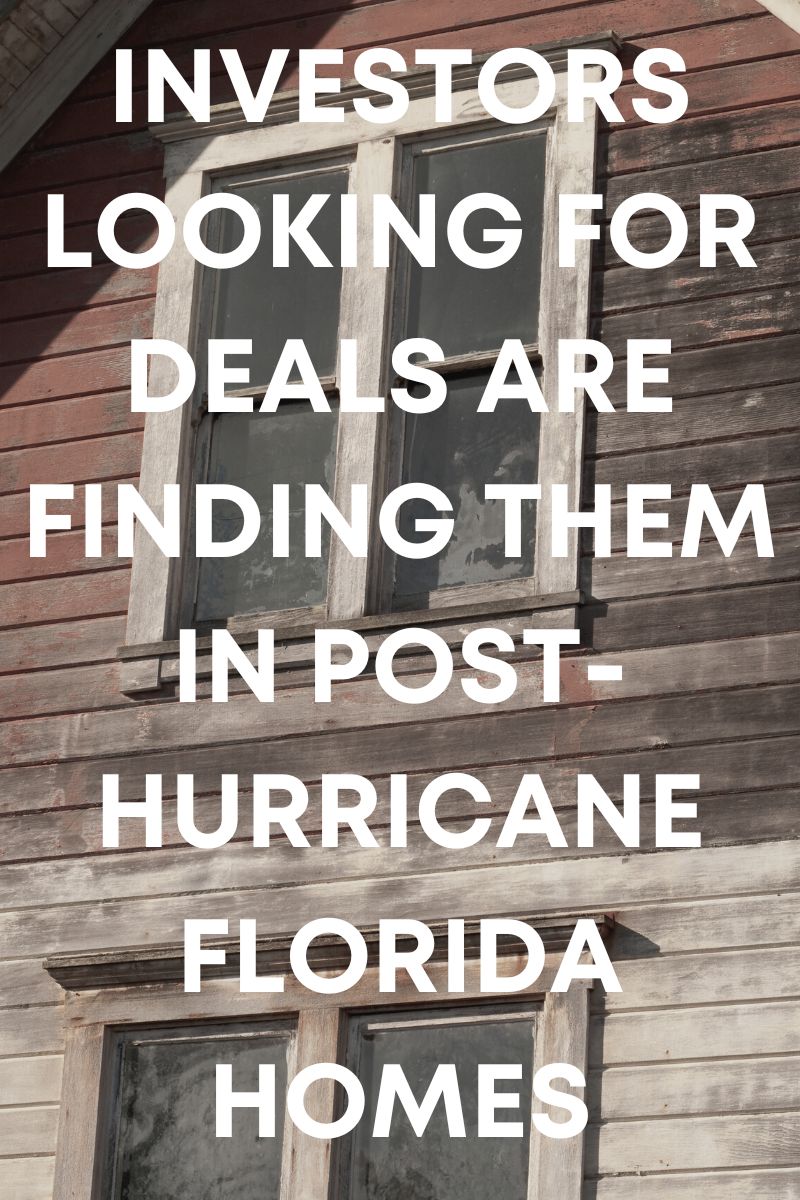 It is no recent breaking news that Hurricane Ian tore through Florida, especially in Lee County and especially in Sanibel Island, and the Fort Meyers area. Many of the homes on the island took a significant hit and left some homeowners wondering if they can afford the repairs needed or might be able to take on an extended project.
The Florida real estate market had a very lean inventory before the hurricane hit and with thousands of damaged homes all over the path of the hurricane, it left the market even leaner in one of the nation's most lucrative and desirable real estate markets. Now that inventory across southern Florida is more sparse, some real estate investors and other potential buyers are looking to benefit from deals.
There have been a few news reports in the past few months about investors and home buyers with cash on hand flocking to the areas where Hurricane Ian hit the hardest like here in Sanibel, to look into the possibility of purchasing a damaged or distressed home at a lesser price tag. Some home investors are finding that building their real estate portfolio with hurricane-damaged properties is a cost-effective way to increase their investing measures. Some investors are getting their feet wet (sorry we had to use the pun) and beginning their real estate investing with a purchase of a damaged property. And some home buyers that have cash in their accounts are looking into the possibility of buying a home in a dream location that would not have been available before.
Some homeowners in the areas hit hardest by the hurricane are unable or unwilling to take on the large and arduous tasks of communicating with insurance companies and putting their homes back together. Some homeowners, even with an insurance policy may not be able to afford to put their home back together because the deductible may be too high. Some homeowners do not have the ability to temporarily relocate while waiting for their homes to be put back together. Whatever the reason there are homeowners ready to sell their Hurricane Ian-damaged homes and there are buyers searching to purchase them.
If you are considering purchasing a damaged Sanibel Island home it is highly advised that you do so with the help of highly skilled and knowledgeable professionals that can help you truly assess the damage to the home and the cost to fix it up again. It is strongly advised to get an inspection performed by a professional that has looked over damaged properties before.
For more information on real estate on Sanibel Island please contact us any time.