Is a Sanibel Beach House a Good Vacation Home Investment?
Posted by Holly Peeples on Thursday, June 8, 2023 at 7:27 PM
By Holly Peeples / June 8, 2023
Comment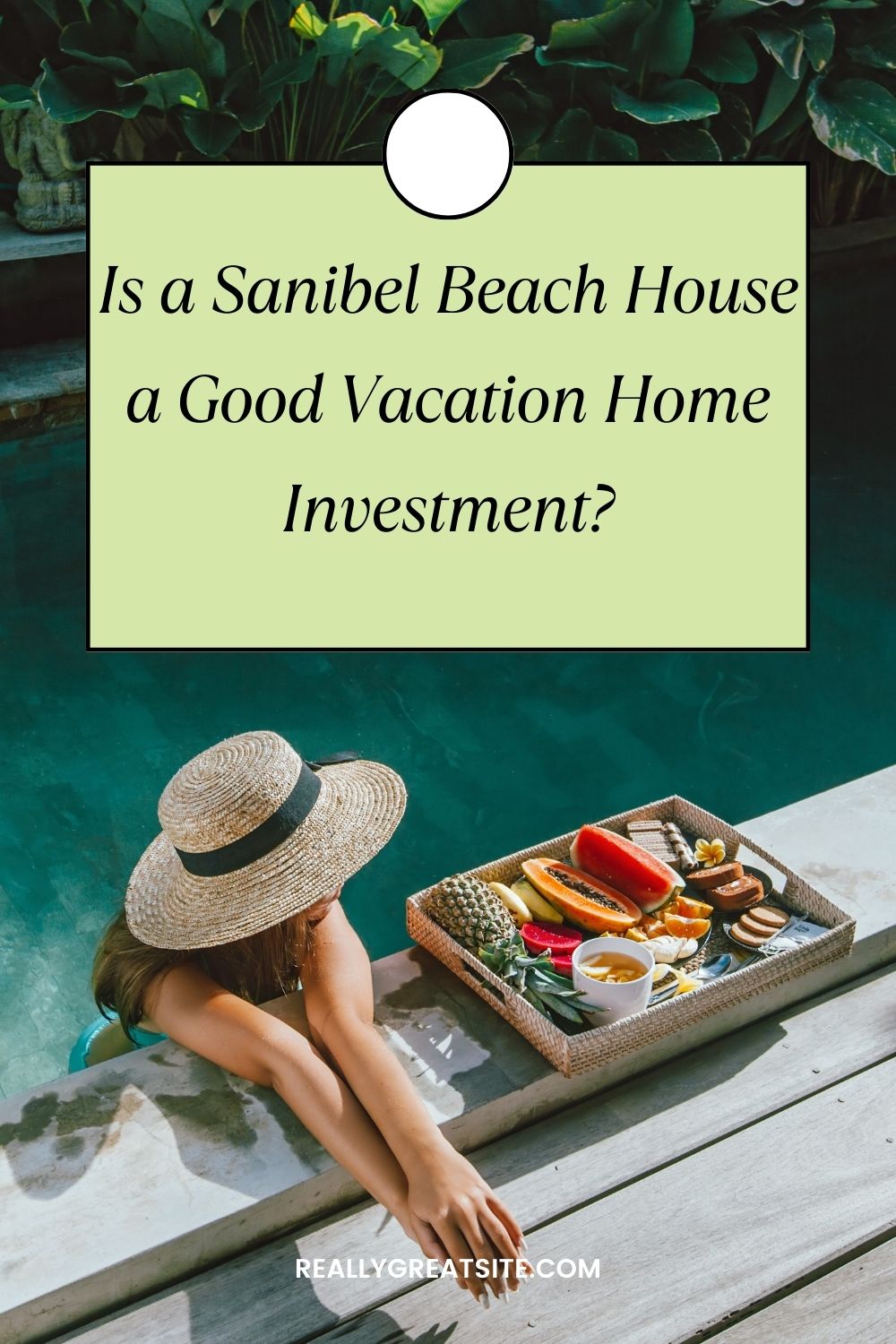 Taking a beach vacation and staying right on the ocean on Sanibel Island is always in high demand. This means there is a good potential for making a steady rental income from investing in a vacation rental property on the beach in Sanibel. Even with the high capacity for success, there are some key factors to consider before actually making a vacation rental purchase of a Sanibel beach home.
Here are some good questions to consider when thinking about a Sanibel vacation beach home purchase
How much should I expect to spend on the purchase of a vacation beach home?
When purchasing a vacation rental property there is more to consider than just the actual list price of a Sanibel island beach home. Sanibel is a great spot as it has always been ideal for people around the world to vacation, especially those living on the eastern seaboard of the United States. So picking a location that people want to vacation at is already checked off your consideration list. But in addition to finding a lucrative location, you will also want to consider how much you would be able to charge per stay and how long it may take to recoup the costs of the home through rental income. This will help you to determine if you are capable of spending the amount of money for the average beach home as it will take some time before returning a significant profit.
Should I purchase a condo or a single-family home?
This can be one of the most important decisions to consider when it comes to purchasing vacation property on Sanibel Island. Sanibel Island has a rule for many properties that the home must be rented for a period of at least 30 days. This rule is most often applied to single-family properties as compared to condo properties. There are some condo communities that stick to the 30-day minimum rental rule but you can also find condo properties that will allow for weekly rentals which is something to consider.
If you plan to vacation on Sanibel regularly and use the property for yourself you may also want to consider what you personally want to be able to use in a Sanibel vacation property. Though single-family homes often have a longer rental requirement many regular Sanibel vacation goers tend to expect this and are not phased. A home right on the water may still be able to remain rented for most of the year so it could be worth considering if you hope to stay in the home and would prefer a single-family property.
What is the possibility of keeping the property occupied year-round?
Knowing the peak season for a vacation in the location that you hope to buy will help you to understand when you can expect to be busier with managing the needs of running your vacation rental property business smoothly. It will also help you to be prepared for times that could possibly be slower and help you balance out a rental income to help you operate all year long.
In addition to this, it will also help you to know your key target rental market at certain times of the year. For example, southern Florida is a big draw to snowbirds from the northeast hoping to catch a break from the treacherous cold winter months where they live. Summertime is often traditionally a popular time for young families to take that iconic summer beach vacation. This will help you to market your property and even get it ready with things that appeal to certain types of renters that can help draw them to your property because it has specific amenities or bonuses that they would be willing to pay for.
How important is beachfront proximity to the vacation rental market?
When considering purchasing a beach house, location is very important. Not only is the consideration of how close the home is to the water important but also the particular portion of Sanibel is also important. You will find as with any beachfront destination that there are particular spots that are more popular with vacationers than others. For example, you may find that though there is a promising market for homes in quieter portions of the island the majority of vacationers are still drawn to those big ocean views right on the Gulf of Mexico. This may come with a higher price tag in your initial purchase but it can also allow you to generate a higher rental income in the prime vacationing destination location.
Being within walking distance from the beach can be a draw for some vacationers that are willing to do a bit more planning in getting to the beach for a lower price point but it is always those properties where you can step right out the back door and onto the beach that have the biggest draw and highest occupancy rates.
If you are considering the purchase of a vacation property on Sanibel Island we are happy to help you! We are highly knowledgeable in Sanibel real estate as we live here ourselves and love where we live. To get more information on available Sanibel Island real estate contact us anytime.