Knowing That a Contractor Will do a Good Job on Your Sanibel Home Renovation
Posted by Holly Peeples on Thursday, January 26, 2023 at 4:49:59 PM
By Holly Peeples / January 26, 2023
Comment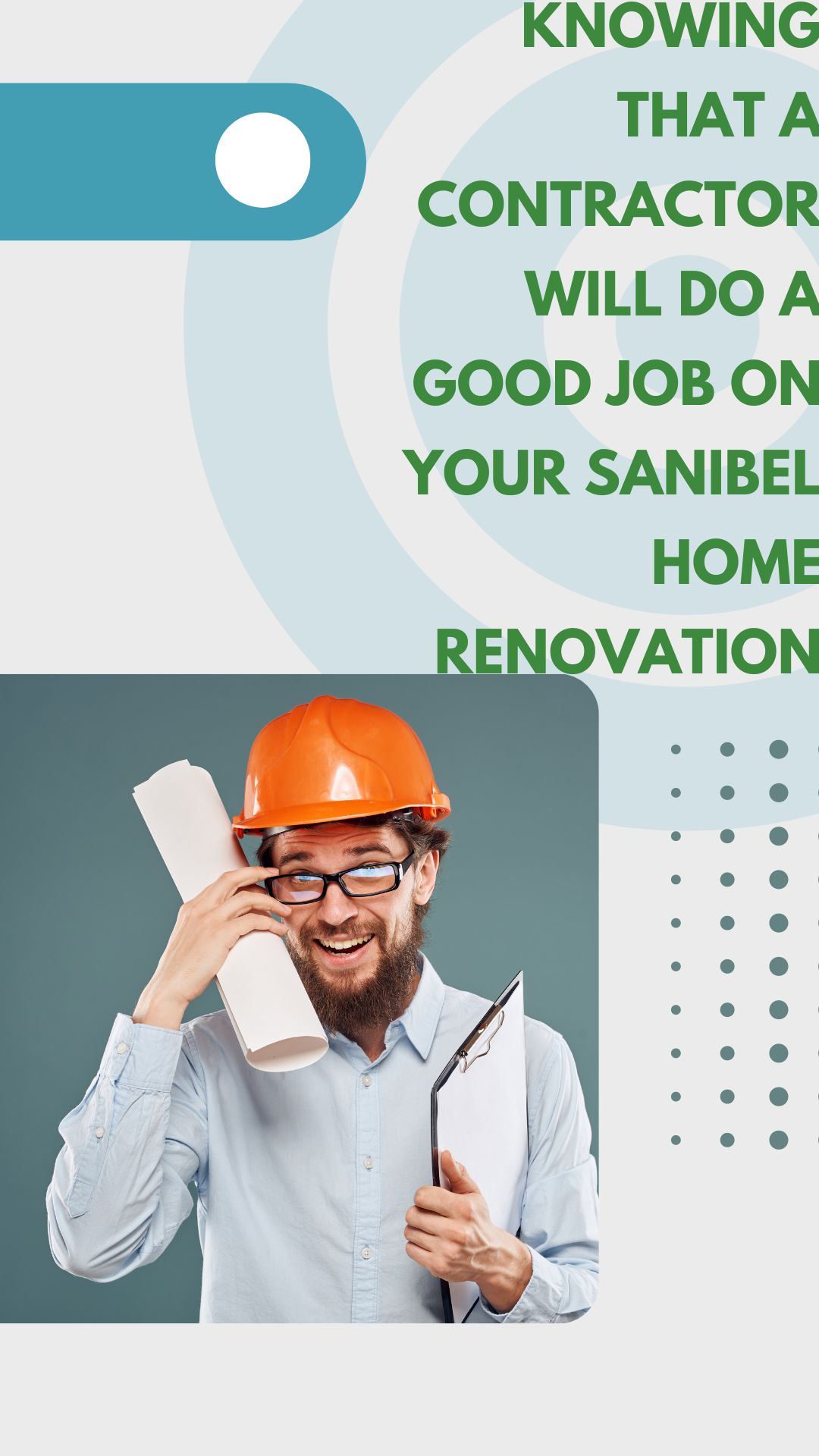 Though the causeway has opened up to let everyone interested in accessing Sanibel Island onto the island, there is still a lot of work that needs to be done to restore many of the businesses and properties. Some Sanibel property owners have yet to be able to step foot on their Sanibel Island property for several varying reasons. There are many Sanibel Island homeowners that will still be in need of a contractor to help them with the restoration renovations in their homes.
It is important to realize that not all contractors claiming they have the ability to restore a hurricane-damaged home will actually deliver on their claims. Sadly some contractors are merely looking for the ability to retain a job easily from someone desperately in need. It is essential to make sure that you know you are hiring a trustworthy contractor to perform the repairs on your damaged home.
Here are some tips for choosing the right contractor for hurricane restoration on your Sanibel home
Ask if all of the work will be done by the contractor and their employees or if they will be hiring subcontractors
As a Sanibel homeowner, it is within your responsibilities and rights to know who is at your home and what duties they will perform while there. This helps to keep your home safe and secure while also helping you to feel comfortable and aware of all work being done on your property. It is not uncommon for contractors to hire subcontractors to perform specialized parts of a restoration such as plumbing or electrical. You want to make sure that the people they subcontract are also just as trustworthy as they are. Before anyone new from a different company comes into your home you want to ensure that they are licensed and responsible and will do a good job. These are questions to ask your contractor to ensure that everyone working on your property is doing a good job.
Make sure all contractors working on the property have current valid licenses
Licensing and permits are crucial parts of performing restoration work. This helps to ensure that the work is done properly within the current code restrictions especially when they are restoring a home that will need to be up to the most current Florida hurricane zone codes. A license ensures that the contractor has the proof of knowledge and skills to perform the restoration work to get your home up to current codes and standards and to make sure that they are requiring all necessary permits for the work they are performing.
Check for restoration certifications
General contractors do have the ability to perform restoration work as they carry contractors' licenses. However, contractors that are skilled in restoration efforts will have specialized training to be able to perform the job and have the knowledge of the specific details that could be required for specialized work. Contractors with experience and restoration will often carry a certification that communicates they have knowledge of restoration techniques.
Make sure they are insured
Performing restoration on a damaged home can be dangerous and puts workers at a heightened risk for injury. You want to make sure that your contractor is fully insured and that all of his employees are insured as well. A company that is not insured could unfortunately have workers filing a claim against the homeowner when they have an injury on your property and this means paying out money you were not planning on.
Ask about previous work
To learn the quality and style of the work of each contractor you are considering for hire it is a good idea to ask them for some examples of work they have done restoring previous homes that were storm damaged. You want to make sure you are hiring someone that has previous experience and can provide evidence of doing a great job.
For more information on real estate on Sanibel Island please contact us anytime.