Lee County's New Time Frame for the 50% Rule
Posted by Holly Peeples on Monday, February 13, 2023 at 3:43:27 PM
By Holly Peeples / February 13, 2023
Comment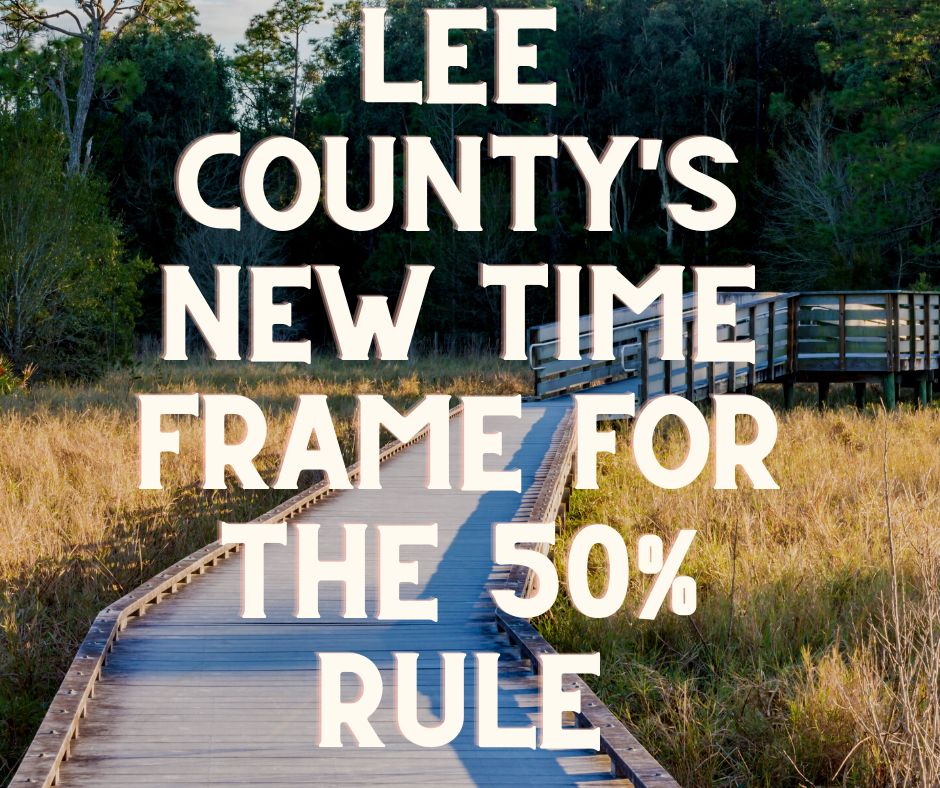 If you are a Sanibel or Captiva Island homeowner that is just beginning the efforts to restore your home on one of the islands, you may be relieved to find out that the government officials of Lee County decided to lessen the timeframe of the reach back part of the FEMA 50% rule.
The new change to the FEMA 50% rule will help several homeowners on the island to restore their properties without the stress of requirements to bring properties up to current hurricane building codes. This may help many Sanibel and Captiva Island homeowners still on the fence about whether they should try to restore their property or try to sell it.
The FEMA 50% Rule Before the New Lee County Changes
Working around the FEMA 50% rule can be difficult. The rule in its original state communicates that any repairs made to damaged structures after a natural disaster cannot exceed 50% of the overall value of the structure. If the repairs exceed this 50% then the structure is under the requirement to bring everything up to current hurricane building code standards.
This 50% requirement or cut-off would decrease if repairs were made to the structure applying for assistance including updates/upgrades. For Lee County, prior to the new changes, this would mean any improvements made to a home within the last five years.
So a home that is worth $500,000 and has $250,000 in damage would be able to restore the home without having to bring it up to current codes if it was not already. If this example home has any improvements made to it in the last five years this would be subtracted from the amount of monetary help the homeowner would receive. If the updates were $50,000 this lowers the amount to $200,000. If the home was brought up to current codes then FEMA would give the full 50%.
What the New Lee County Revision Did to the Rule
In Early November/Late October Lee County Officials reduced the reach-back time frame from five years to just one year. This means that if homeowners made improvements to their homes in the last year they would be subject to current hurricane code updating. If repairs/remodeling/updates/etc. were made more than a year ago they will not count toward the FEMA 50% rule.
This is huge news for Lee County Homeowners! Especially here on the islands as many homes on the island are of older construction and the FEMA 50% rule can be a bit binding in some scenarios. Easing up on the reach-back rule will help several homeowners to get started on the restoration process.
If you have questions about whether you are subject to code upgrade requirements and applying for FEMA financial aid, it is good to talk them over with a trustworthy contractor that is experienced with restoration work.
For more information on real estate on Sanibel or Captiva Island contact us any time.