Meet the New Administration of Sanibel School
Posted by Holly Peeples on Thursday, July 6, 2023 at 12:10 PM
By Holly Peeples / July 6, 2023
Comment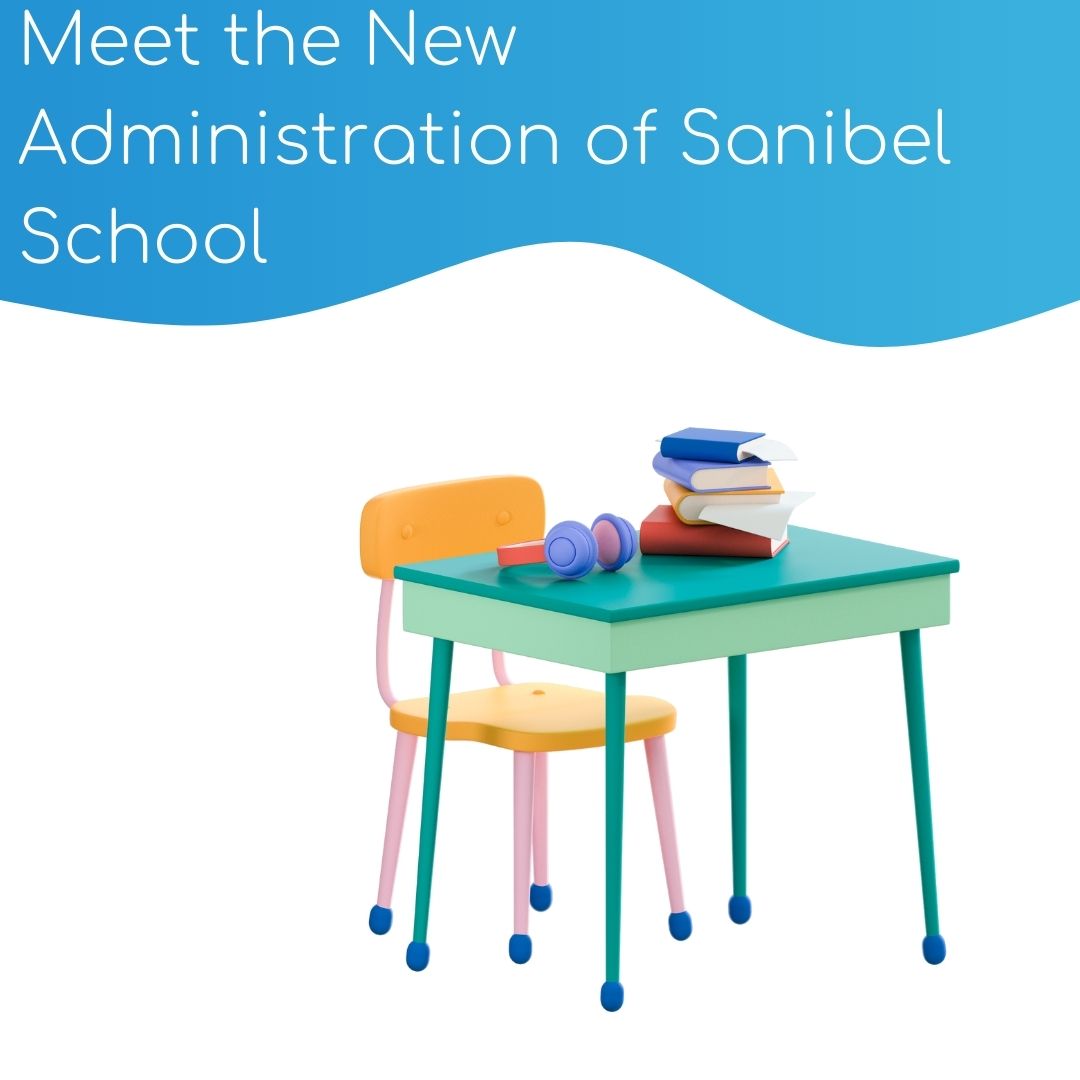 If you live on Sanibel Island with young children attending the public school or are preparing to move to the island with your family there is a great opportunity to get to know the public school better, by meeting two new members of the public school staff.
Sanibel Island's only public school simply named The Sanibel School is hosting a meet and greet so that families with children in the school and potential families that plan to attend the school can get to know the newly hired leadership of Sanibel's only public school.
The Meet And Greet will be on July 10 2023 starting at 9:30 am and will take place at the school itself giving new families the opportunity to also see the school. The school's new principal is Jennifer Lusk who has served as The Sanibel School's vice or assistant principal for the last three years.
About Sanibel School's New Principal
Lusk is excited to share her vision as the new head of leadership for the school to help differentiate herself from her former role as vice principal. She is excited to speak with returning families that already know her as the vice principal about her new plans for the school. Principal Lusk has worked for other schools in the district. She was previously the assistant principal of Lehigh Elementary School for the four years prior to her work with The Sanibel School. She has worked in the Lee County School District since 2004 and is a lifelong resident of Lee County.
About the New Vice Principal
Jill Gurgal has been appointed the new assistant principal of The Sanibel School. She has been an employee of the Lee County School District since 2006. For the last five years, Grugal has served as assistant principal in Cape Coral's Skyline Elementary School. Prior to becoming an assistant principal, she taught fifth grade, AVID, and math curriculum in grades 6-8 and ESE Resource to grades 1-4. She and her husband both work in the public school system.
Gurgal is brand new to the Sanibel School and will be meeting families on Sanibel Island for the first time. Gurgal has a focus on providing an environment within the school where parents can and do feel comfortable communicating their thoughts, ideas, and concerns, with the teachers and administration at the school. She looks forward to fostering an environment where families feel at ease with new plans and like they can be a part of plans.
Plans for the Upcoming Meet and Greet
Principal Lusk plans to share a short overview of her plans and vision for the coming school year(s). She will highlight ways that families can get involved at Sanibel School and share some upcoming family events planned at the school.
After Lusk has shared her new plans the rest of the time will be spent talking person to person with parents and kids and other family members to help families get to know Lusk and Gurgal better and help them feel at ease and confident about the new administration at the school and plans moving forward.
There will be a chance to learn more information about the PTA (Parent Teacher Association) and the Sanibel School Fund. Each organization will have an informational booth set up that night. The Sanibel Recreation Center will also be at the meet and greet. This will give families a chance to learn about after-school programs available at the rec center and to sign up for these programs.
If You Can't Make it to the Meet and Greet
Lusk understands that it is summer and many families are out of town on vacation or busy with family activities and work. She wants to ensure families know they can still contact her through email or phone to ask questions and get to know her. She also is excited about the many events for the community at the school that will allow families and community members to get involved and get to know the school better. These opportunities can be found on the Sanibel School website and the Sanibel School Social media pages. Info will also come out to parents in the school newsletters.
Enrolling Your Child in The Sanibel School
If you have just moved to Sanibel Island or have an incoming kindergartner (or any other age transferring from home school or private school on the island) you can register them for school with a call to the front office at phone number 239-472-1617, or you can email Donna Marks at DonnaMM@leeschools.net.
For more information on living on Sanibel Island please feel free to browse our blog. For help finding the perfect Sanibel Island home that meets your wants and needs please contact me. I am here to make your Sanibel Island home purchase and relocation as stress-free as possible.