Not Often Thought About but Important Aspects of Living Near the Beach
Posted by Holly Peeples on Tuesday, May 16, 2023 at 7:30:34 PM
By Holly Peeples / May 16, 2023
Comment
Buying a home on or near the beach on Sanibel Island is a dream come true for many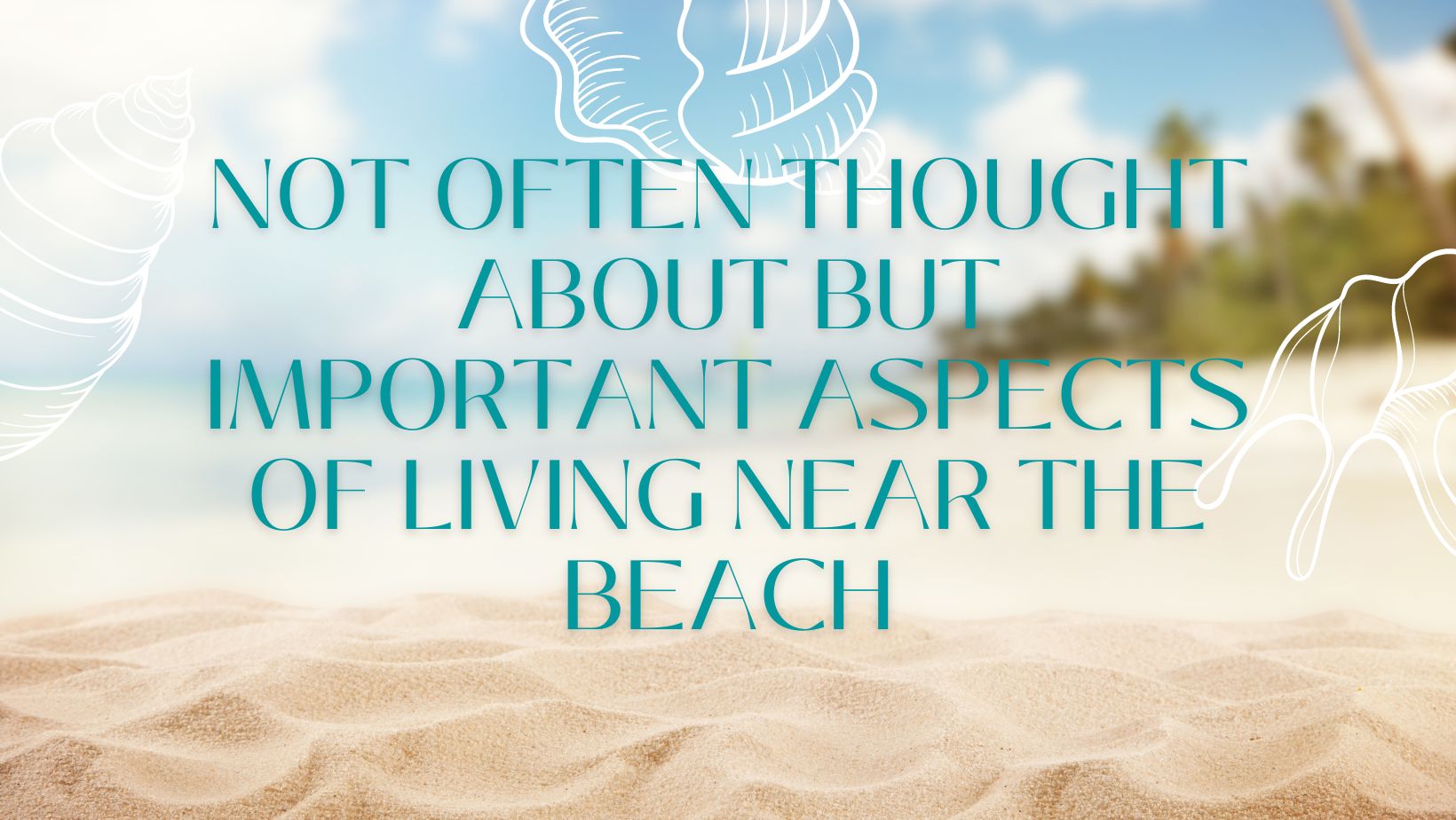 homebuyers. But when it comes to purchasing a home near an ocean shore there are some more things to consider as compared to purchasing a traditional landlocked home. The environment is ever-changing and because of this, there are some things to make sure you check out before you make your purchase of a Sanibel Island beach home.
Some of these things you may already be aware of or have heard about in passing advice from others when mentioning that you are shopping for a Sanibel beach home. Others are not so commonly known.
Here are Little Known Aspects of Beach Homes That are Good to Know
Make Sure to Take Sea Levels Into Consideration
Living on the beach, especially a beach on the ocean, means that you are living in an ever-changing environment. The ocean moves constantly and because of this, over long periods of time changes can be made to the shoreline. Then there is the occasional large storm, like the one last year that will do a number on the environment overnight.
The closer you are to the shoreline and sea level the more issues you may face with conditions of a changing environment. Even the everyday normal occurrence of high and low tides can play a role. Some homes on the beach look ideal at low tide. Come high tide, waters may come almost to your door.
Zoning Plays a Big Role
If you have plans to change the property in any way or to use the home as a second home with plans to rent it as a vacation property while not using it, you want to check with the local zoning laws. Zoning laws tend to be more restrictive in beachfront zones. This is because it can greatly impact the quilty of life for your neighbors and yourself. Before buying a property you want to know that the plans you have for it are within the zoning restrictions for the area.
Make Sure to Hire the Right Inspector
A home inspection is crucially important to any home purchase. The home inspection will give you professional insight into the condition and safety of the home. Making sure that you have an inspector that has specific knowledge of beach properties and how they go through differing concerns because of the environment is important. A home on the beach withstands harsher weather and as such can sustain more wear, especially to areas like the foundation, windows, roofing, and siding. The more knowledgable the inspector is of beach properties the better.
Homeowner's Insurance will be Different
With an increased environmental impact and probability of withstanding harsh weather and disaster conditions, homeowners insurance will be different. Make sure to look into plenty of coverage for all possibilities. This usually includes traditional coverage, flood insurance, and wind insurance. Inscreased coverage needs will come with an increase in cost, it is a good idea to plan for this. You don't want to pass on the extra coverage until you have the ability to pay the extra cost because it could end up costing you even more.
What Does Beach Access Look Like?
Buying a home not directly on the water but close to it can save thousands on the price tag of the home. But it is good to look into how you will be able to access the beach. You might be one home away from the best beach on the island, but the public or community access point for the beach may be on the other end of the street.
Or maybe you found an amazing home right on the water, but it is also right next to the community/public access point. This could mean a bit of a headache when people are less than considerate and park part of their car in your yard or walk right along your home and up next to your windows because it's "close enough" to the actual public walkway to get to the beach.
There are many advantages to owning a beach home on Sanibel Island and the most popular properties tend to be the ones offering the ocean views. But there are several things to consider and new maintenance responsibilities to take on with ownership. Making sure that the specific details of owning a beach property in Sanibel will be right for you is important.
For more information on available beach homes on Sanibel Island please contact us any time.