Plants that are Great for Salty Beach Areas
Posted by Holly Peeples on Saturday, March 19, 2022 at 8:52 AM
By Holly Peeples / March 19, 2022
Comment
Living along some of the most amazing white sand beaches in Florida on Sanibel Island gives you the most amazing scenery that many people envy. But landscaping and gardening with large quantities of salt in the soil from the "sea air" can bring quite the challenge to your yard.
Here are some great plants that can stand up to salt damage and are great for planting in beach environments.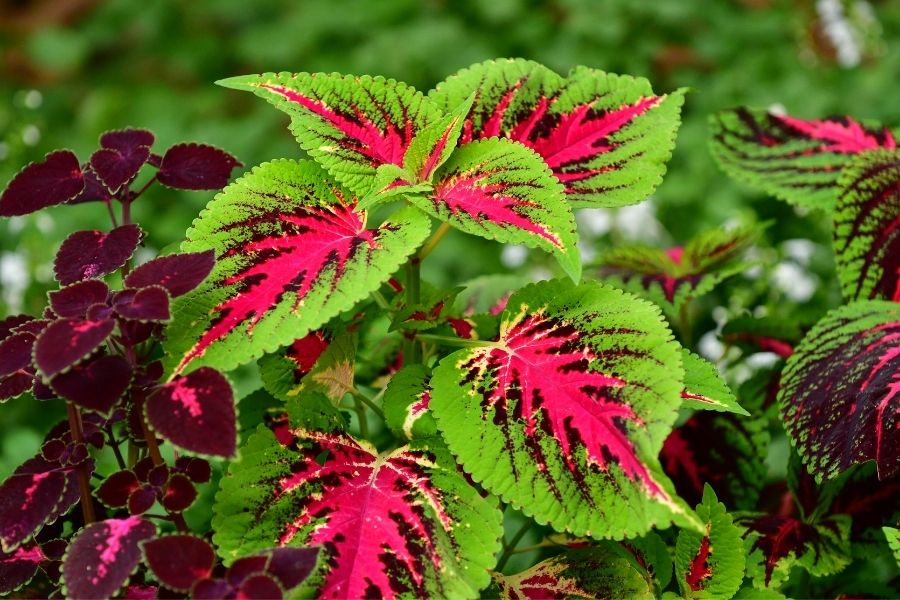 Coleus
This is a shorter bedding plant with yellow and red leaves that are visually impressive. It also gives off tiny flowers. Each leaf is almost a tie-dye combination of red and pale yellow. This plant is very versatile to environmental conditions making it hearty and very capable to stand up in salty conditions. This is a tropical plant that does not like frost so it is perfect for southern Florida. Be aware that it is however toxic to animals.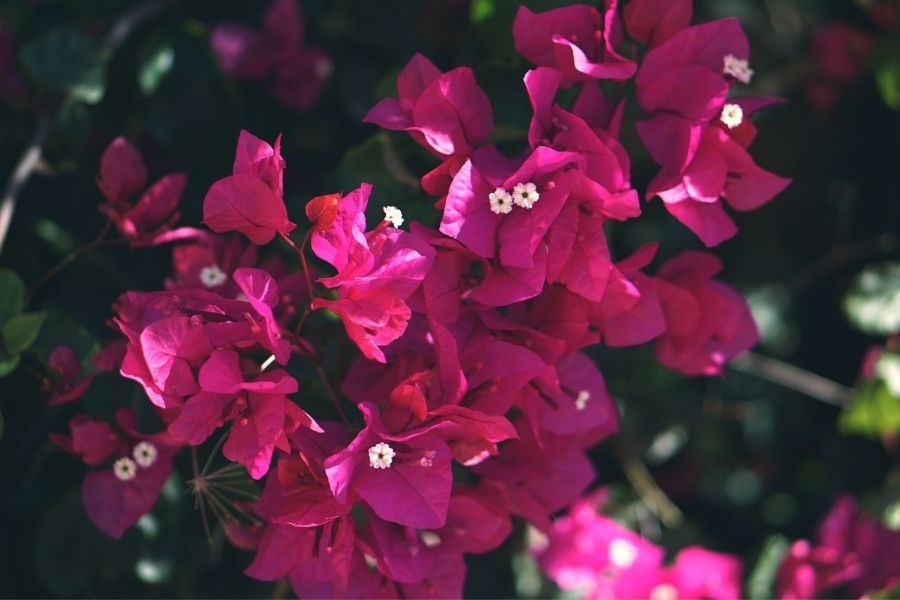 Bougainvillea Vines
This vine is very popular for its bright fuchsia flowers although they are not actually flowers. The bright pink spots that bring beauty and lively color to every garden are actually from modified leaves that are large and papery coming from the stem. These are known as bracts. These vines can be placed along a trellis to wildly climb along and bring plenty of thick and beautiful foliage they are great in hot sunny tropical beachy areas.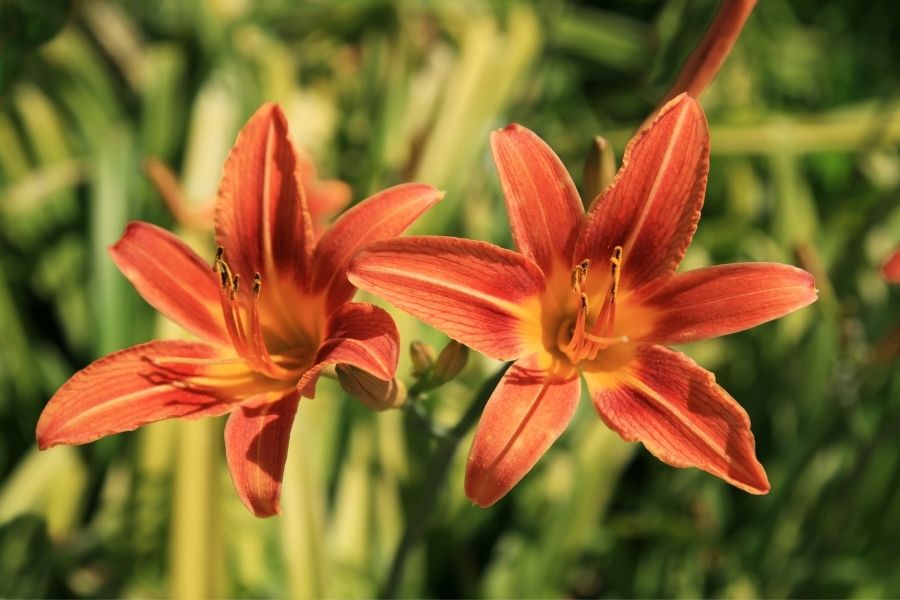 Daylilies
These flowers seem delicate and beautiful, but they are perfect in salty climates because they can tolerate light sandy and heavy clay soils. These beautiful flowers are even capable of surviving through drought-like conditions as well as floods. Be mindful that their clumps can spread quickly so where you plant them make sure that you do not mind some spread. Their flowers come in beautiful bold shades of red, orange, purple, and pink.
Moss Rose
Not all roses are so delicate that you cannot plant them at your beachside home. The Moss Rose is very resilient and drought tolerant. It gives off a very beautiful flower bringing color, interest, and dimension to your landscape. It is perfect for salty conditions even though the flowers are dainty and look like tiny miniature roses. Just make sure to keep dogs and cats away.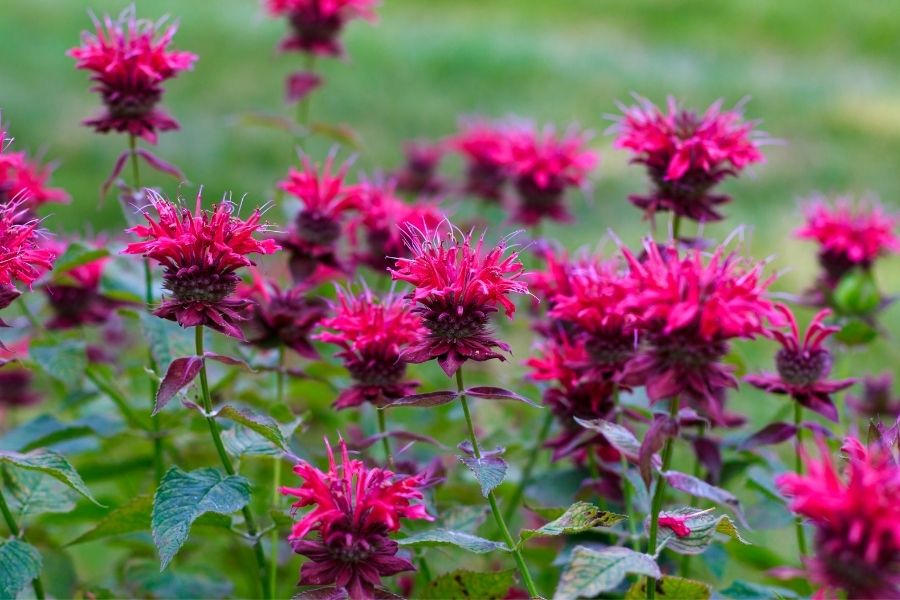 Bee Balm
This is an ornamental plant with small tubular flowerheads that sort of look like fiery fringe. It is also beneficial in that it can be used as an herb to make tea or to treat bee stings, this is where it got its name. This plant attracts bees so some gardeners like to plant it in areas away from heavy foot traffic. This plant easily stands up to extreme temperatures and is ideal in rough and salty conditions.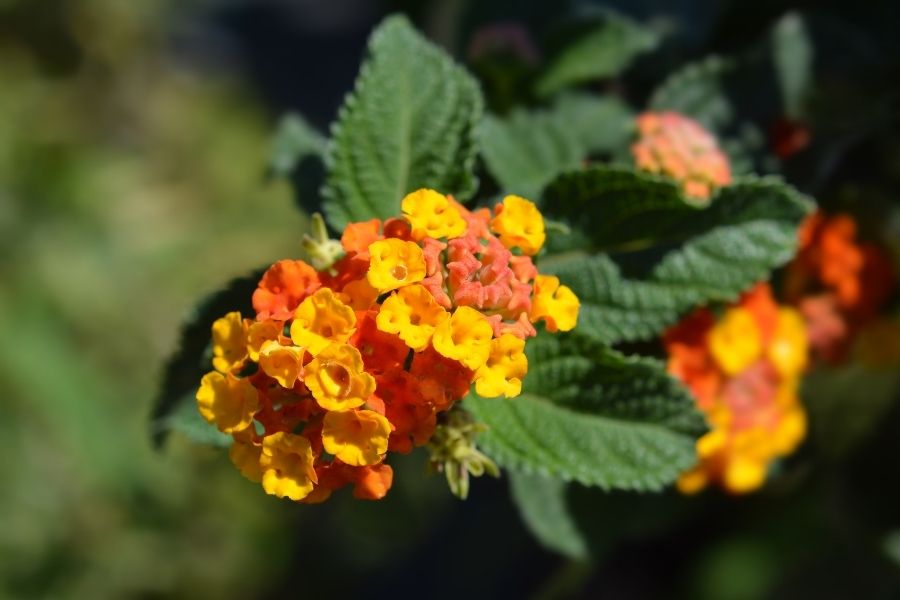 Shrub Verbenas
This plant is also called Lantana. It is a fast-growing and very salt tolerant shrub that is more like a vine in its growing nature. There are multicolored clusters of brightly colored flowers that are very small and dainty. This plant is often used in hanging planters or as a ground cover and is found in many warm coastal climates. Be careful as this plant is toxic to pets.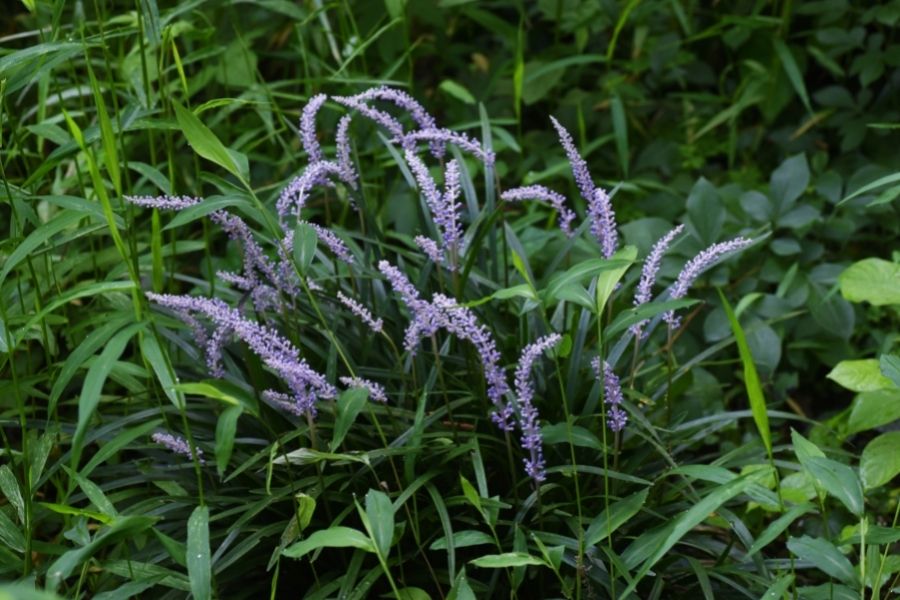 Lily Turf
This plant has flowers that look much like the popular and fragrant lavender plant. This is a great ground cover in beachy areas. It's tough and drought tolerant and helps to control weeds and erosion. One thing to know is that it does grow fast and spread aggressively but quickly produces a carpet a flowering grass-like turf.
For more information on living on Sanibel Island and Sanibel Island and Captiva Island real estate please contact us anytime.