Private Tennis Courts are Growing in Popularity
Posted by Holly Peeples on Monday, September 6, 2021 at 10:59 AM
By Holly Peeples / September 6, 2021
Comment
Like many other luxury recreational amenities, tennis courts have received a renewed amount of interest among homeowners and buyers over the past year and a half. As the unfortunate events around the world saw many luxury homeowners suddenly spending much more time inside their homes, luxury property buyers were interested in properties with larger full-service amenities. This has led to a surge in luxury homeowners adding items such as personal tennis courts to their homes.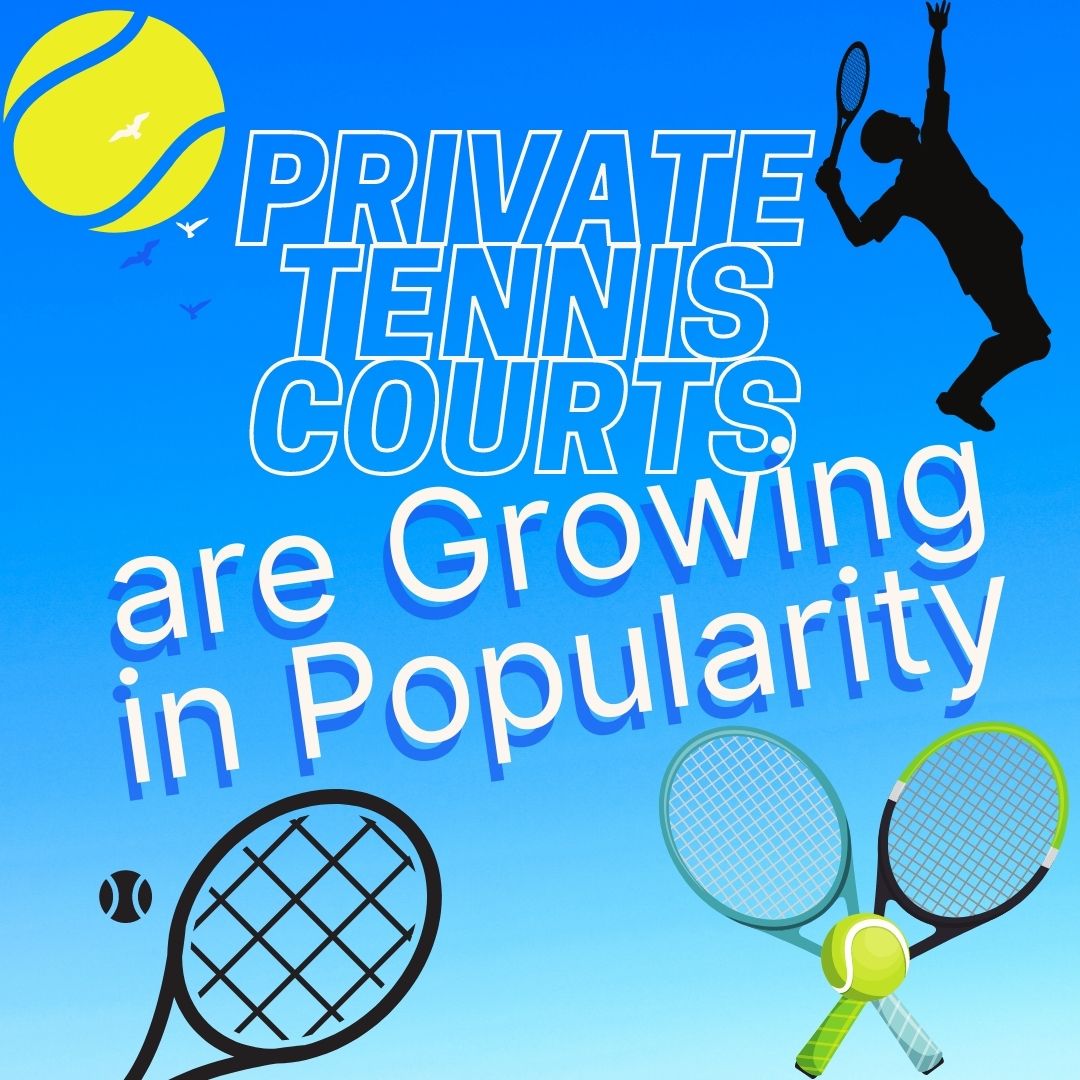 For a certain amount of time before the pandemic, many people were looking for smaller more manageable properties, but as several people spend long periods of time in their home they began to look for luxuries that could keep them entertained while they spent most of their time there. Many people were looking for more outdoor space and breathing room to enjoy on their own terms. Not too long ago it was rare that someone shopping for a property would specify one of their must-haves was a tennis court, but this number has grown hugely over the last year.
On a national level home luxury searches that included tennis as a keyboard were up 15% throughout the year as compared to the same time in 2020. The highest demand for private tennis courts according to realtor.com was concentrated in the warm weather states of Florida, Georgia, California, and Texas.
The Florida market has seen a very large demand in any outdoor luxury space especially in private tennis courts. Anything outdoors that allows a homeowner to enjoy their outdoor surroundings and the amazing weather is a huge benefit and highly sought after by luxury buyers right now.
Luxury buyers are continuing to prefer large compound-style luxury properties that can act as a refuge from the outside world with plenty to keep them occupied and entertained while they are there. There's increased interest among luxury properties with outdoor living spaces, private pools, sports courts, outdoor kitchens, high-end activity space for kids to play, and more. There's an increase in the number of people looking for luxury properties with almost a self-sufficient capability where you can have everything you need and not really need to leave the property at all.
If you are planning to add a tennis court to your home to make it more sellable and appealing to buyers it may not bring you as much of a return on investment as you would like. It really comes down to the size of your lot and how much of your outdoor space will be left over for other useful things. If your outdoor space is on the smaller side and a tennis court will take up a good percentage of it. This could be seen as a negative aspect to a home buyer that does not necessarily love tennis. On the other hand, if your property has plenty of lands and outdoor space adding a tennis court can make a large open area that seems void of activity a luxury amenity.
Before making any renovations to luxury property for the purpose of selling, it is always best to ask the advice of a real estate professional.
For more information on real estate in Sanibel and Captiva Island please contact us anytime.
Contact Us Below for a List of all Tennis Court Homes in Our Area