Reasons to Grow Native Plants Around Your Sanibel Home
Posted by Holly Peeples on Tuesday, August 15, 2023 at 10:45:21 PM
By Holly Peeples / August 15, 2023
Comment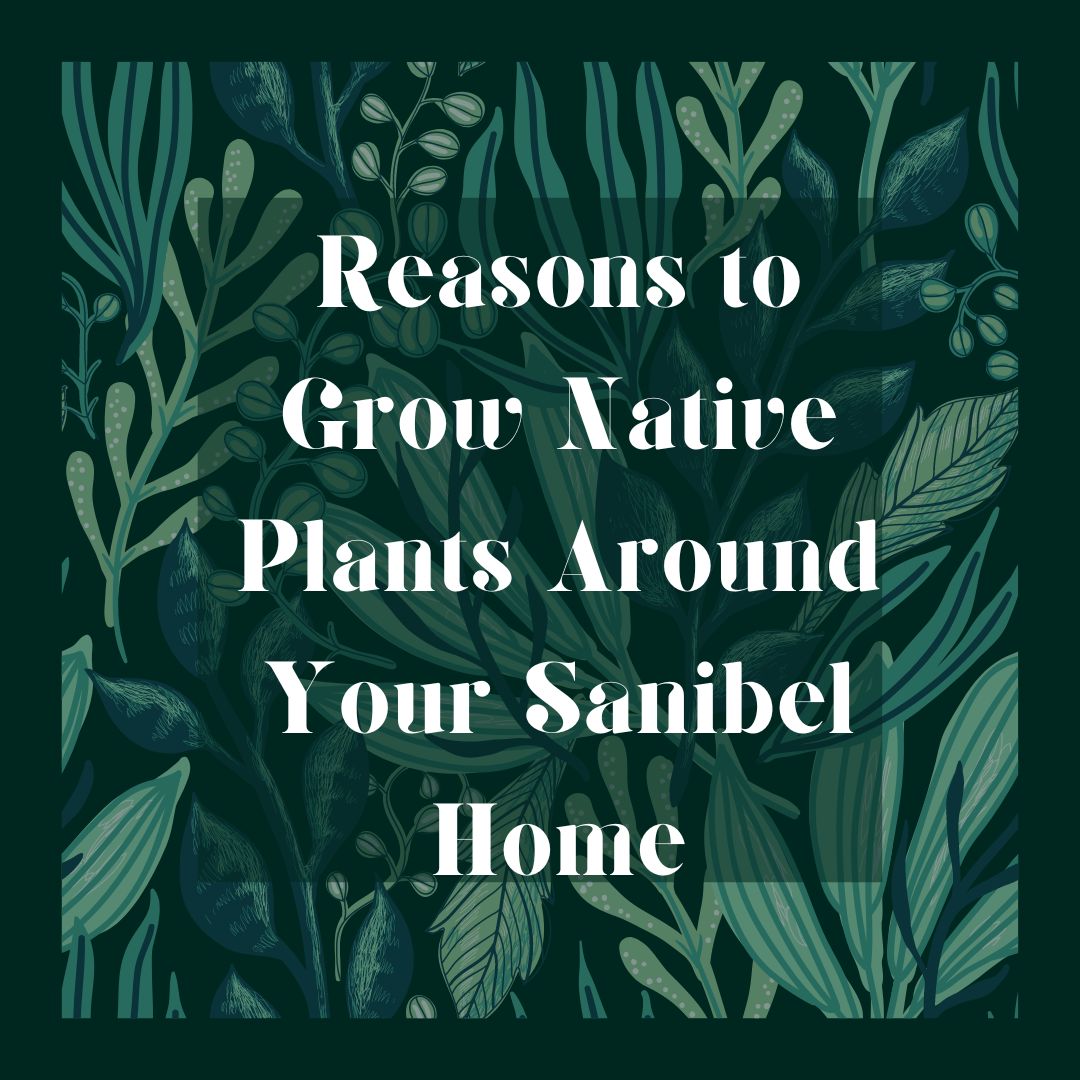 If you have just purchased a Sanibel Island home you may be looking for ways to improve it and make it your own or to help it gain equity. Or maybe you are a current Sanibel owner looking for ways to add curb appeal as you consider listing your Sanibel Island home for sale. A great way to increase the value of your Sanibel home and increase curb appeal is with landscaping. Outdoor spaces are increasingly popular among homebuyers and as such it is a great area to help increase the value and appeal of your Sanibel home.
If you have some space in your yard that feels like it could use some extra life or you are considering starting a new garden you might be wondering what to plant. There are countless options and it could get overwhelming but a great idea is to consider native plants. Here are some great reasons why native plants are a great place to start landscaping.
Native plants fit into all Sanibel garden types
No matter the space in your Sanibel yard and environment there is a plant native to the island that will thrive and easily survive in your yard. Whether you have a spot full of shade. An area that is covered in sandy soil, or a place completely exposed to the sun seemingly all day long. There is a native plant to fit any garden theme or style you are thinking of.
It benefits wildlife
Native plants are highly beneficial to local wildlife. This is especially true for birds, insects, and mammals native to the area. They can offer food and shelter and help the native animals to thrive and grow in numbers. You may be surprised to find some very interesting visitors to your garden full of native plants.
They are already adapted to the climate
One of the reasons native plants are called native is that they naturally grow on their own without any help in the area. For this reason, they are adapted to the local climate and thrive well in the weather conditions on the island. They will be able to tolerate the weather all year long because they are already used to it. Plants native to Sanibel are already conditioned to the salty and humid conditions on the island. There is no need to grapple with making sure plants can't stand up to the weather conditions because they already do.
They need less water
Watering landscaping can be one of the largest water consumers in your everyday home life. Using native plants allows you to use less water and have a lesser impact on your utility bill as well as a lesser impact on the environment and the amount of available freshwater for other uses on the island. Often native plants require nothing more than the natural moisture already supplied by mother nature in the air. Not having to worry so much about water also saves a lot of time.
No special soil is needed
While your native plants might grow larger or bigger or seem more vibrant with some added nutrients if you add nothing more to your soil your plants will still grow heartily in your Sanibel yard when you are using plants native to the island. Using plants not native to the area can become frustrating when your plant is lacking nutrients that the soil does not provide. It can be very time-consuming trying to figure out exactly what nutrient a plant that is not thriving needs in order to continue thriving. There is no mystery work and no headaches and no special added formulas for your soil when you use native plants in your area.
They can help boost the ecosystem
Native plants are also helpful to the overall entire ecosystem of the area where you live. They can help to provide clean air as they take in carbon dioxide and release oxygen. They can also help to filter and provide clean water to the area as they pull out sediment and chemicals keeping groundwater clean and free from pollutants. They also require less maintenance and the use of chemicals and additives to keep them thriving and alive which of course is a benefit to the environment as well.
There are many positive reasons to use native plants in your Sanibel home's landscape. Perhaps the most attractive is that it adds appeal and a great design aesthetic to your home while being much less maintenance which also translates to a lesser cost.
If you are looking to learn about what plants are native to Sanibel and Captiva Island and would be great for planting at your Sanibel home check out the Sanibel Captiva Conservation Foundation. The native landscapes and garden center just received a large shipment of plants which include a great variety of plants that are native to Sanibel Island. You can also chat with the staff of the conservation foundation on Tuesdays and Thursdays from 10 AM to 3 PM and gain expert advice on planting native plants in your Sanibel yard.
For information on Sanibel real estate please contact me. I am highly knowledgeable in all real estate on Sanibel and Captiva Islands and can help you find a home on the islands you will love or help you successfully sell your Sanibel or Captiva home for the highest price possible.